Killian Gribben was dialed in from outside the three-point arc, hitting all three attempts from there as Siena downed Marist, 70-55, in Poughkeepsie, N.Y. on Sunday in men's basketball. He also flushed his only two-point try as well as one of two foul shots to finish with 12 points. Gribben is a 6-10 freshman from Letterkenny, Co. Donegal. The Saints are 15-7 overall and 9-2 in the Metro Atlantic Athletic Conference. 
Jamie Muldowney led Coker with 17 points in a 68-57 road loss to Newberry on Wednesday. The County Laois freshman netted five of nine shots from the field, including three of seven from downtown, as well as all four of his free throws. He also led the Cobras with six rebounds. Coker is 11-10. 
Florida Tech's Darragh O'Sullivan got the first start of his collegiate career in an 80-61 loss to visiting Rollins on Saturday. The 6-5 sophomore out of Cork scored eight points on 3-of-7 shooting from the floor, including 2-of-6 from the Melbourne, Fla. beach. He also registered a game-high five steals. The previous Wednesday, in a 92-72 loss at home to St. Leo, O'Sullivan also notched eight points, hitting his lone three-point try to go along with five of six free throws. The Panthers are 14-7. 
Ryan Leonard poured in a game-high 21 points to lead St. Mary's (Tex.) past Texas A&M-Kingsville, 62-59, in a Saturday road game. The senior from Tralee, Co. Kerry made eight of 15 field goal attempts, including two of five from bonus territory, and three of five free throws. Three steals and six rebounds also found their way into his hands. On Thursday, the Rattlers defeated Texas A&M-International, 62-59, in Laredo as Leonard contributed 11 points on 5-of-10 shooting (1-of-4 from downtown). He also had four assists. The Rattlers are 11-8.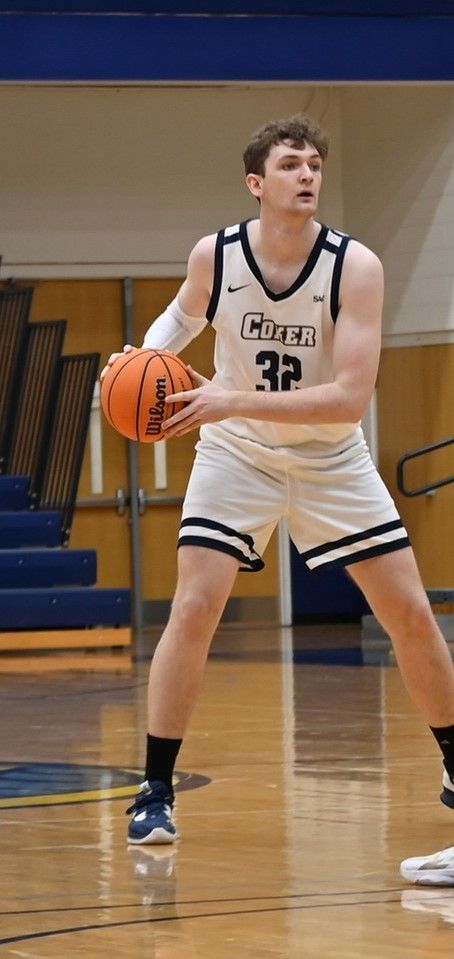 Ball distribution was top of mind for C.J. Fulton last week as Lafayette worked out a win, 62-46, at home over Loyola (Md.) before suffering 69-57 road loss to Colgate. The Belfast sophomore had a game-high eight assists on Wednesday in the Loyola win to accompany five rebounds and two points as he took just two shots from the floor. On Saturday against Colgate, his six assists were a team high. He also received credit for eight boards and six points, having hit three of eight field goal tries. The Leopards are 7-16. 
A week after notching a pair of double-doubles, James Beckom came tantalizingly close to repeating that same feat as John Brown University split two games. At home on Thursday in a 78-52 win over Central Christian, the senior from Cork posted 9s in the points and rebounds columns. He made two of five field goal attempts and five of seven free throws. His rebounds were a team high. On Saturday, the Golden Eagles visited Langston, where they came away 85-54 losers. Beckom contributed 10 points on 3-of-5 shooting and 4-of-10 free throws, while gathering eight caroms. JBU is 7-14. 
Sam Alajiki was high scorer for California in Saturday's 75-46 blowout road loss to Stanford. The Dundalk sophomore via St. Benedict's of Newark posted 13 points on 5-of-10 shooting from the floor (1-of-3 from long range) and 2-of-3 at the foul line. He also grabbed 11 rebounds, giving him his first double-double of his collegiate career. Teammate ND Okafor, a Dundalk freshman, contributed two points, making his only field goal attempt. He also came down with two caroms and blocked a couple shots. The Golden Bears plod along at 3-18. 
Eoin Nelson shot a combined 5-for-6 last week as North Alabama defeated Jacksonville, 80-62, on Thursday and then North Florida, 91-78, on Saturday. The Dublin junior scored five points against Jacksonville to go along with five rebounds. He shot a perfect 3-for-3 from the floor (including a three-pointer) and took down four rebounds in the North Florida win. Both games were at home. The Lions improved to 13-10. 
Sanmi Fajana contributed 11 points off the bench as Wis.-Parkside took a 73-62 road win from Grand Valley State on Saturday. The sophomore from Dublin made five of six field goal attempts, including one of two from long range. He also managed five personal fouls in just 15 minutes, at which point he had to take a permanent seat on the bench. The Rangers are 15-6. 
Sean McCarthy was good for 11 points as Felician took a 92-57 pounding on the road from Wilmington (Del.). The Cork sophomore connected on four of 10 field goal attempts and three of four free throws. He also got credit for six rebounds. Felician is 5-14. 
WOMEN'S BASKETBALL
Deborah Ogayemi scored a game-high 18 points as Texas-Rio Grande Valley lost, 70-65, to Sam Houston in Huntsville, Tex. on Saturday. The sophomore from Waterford cashed on seven of 13 shots from the field and two of four foul shots. Her eight rebounds were a team high. The Vaqueros are 7-12. 
Lucy Coogan came off the bench to spark Caldwell to a 72-67 victory over Dominican (N.Y.) at home last Wednesday. The Kilkenny freshman scored a team-high 22 points, making six of 13 shots from the floor (three of five from long range) and seven of eight free throws. She also managed five rebounds and three rejections in 22 minutes on the floor. The Cougars are 10-10.
Katie Williamson had a game-high five assists in Southern Connecticut State's 63-55 win over Bentley in New Haven on Saturday. The junior from Dublin also scored nine points, nailing three of seven shots from the floor and all three of her free throws. Seven rebounds also fell into her clutches. The Owls are 12-7. 
Bronagh Power-Cassidy paced Holy Cross in scoring last week, although the Crusaders fell at Lehigh, 76-74, in overtime on Wednesday and at home to Army, 74-66, on Saturday. The Dublin sophomore scored 18 points and cradled seven rebounds in both contests. She shot 8-for-14 from the floor (1-for-2 from deep) and 1-for-4 from the foul line against Lehigh, and then shot 8-for-15 (2-for-6 from long range) against Army as the Crusaders dipped to 16-5.