There are lots of great piano players associated with the East Coast.  Names like Brendan Dolan, Matt Mulqueen, Donna Long, Helen Kisel, and Annmarie Acosta Williams come immediately to mind, but there are many others, including two who have recently released new albums, Dennis Botzer with "The Doctor Is In" and Marc Glickman with "Far From Home."  Both are lovely, take different approaches to the expression of traditional music on the piano, and are worth checking out if you love traditional music.
 Botzer and Glickman are both based in the Baltimore-Washington area and are stalwarts of the traditional music community.  Botzer, who also plays guitar and fiddle, is an old hand in the scene there.  In addition to his fine playing, he is known for the kind and accommodating approach he brings to all aspects of his musical life.  He's made several albums over the years, including "The House," "Visions of the Light," "The Christmas Set" (which is a collection of carols for piano), and "19P" with banjo player Patrick Cavanagh.  
 Glickman is the area's more recent arrival.  Counting Botzer as an important influence on his approach to Irish music (Botzer's an ex-bandmate) and a cherished friend, he too is a multi-instrumentalist who also plays guitar, banjo, and fiddle.  Glickman's music shows a bit of classical training (at one point he attended the University of Michigan School of Music) and with this background he takes things in interesting and rewarding directions.  (And were that not all, he's also a gifted luthier.)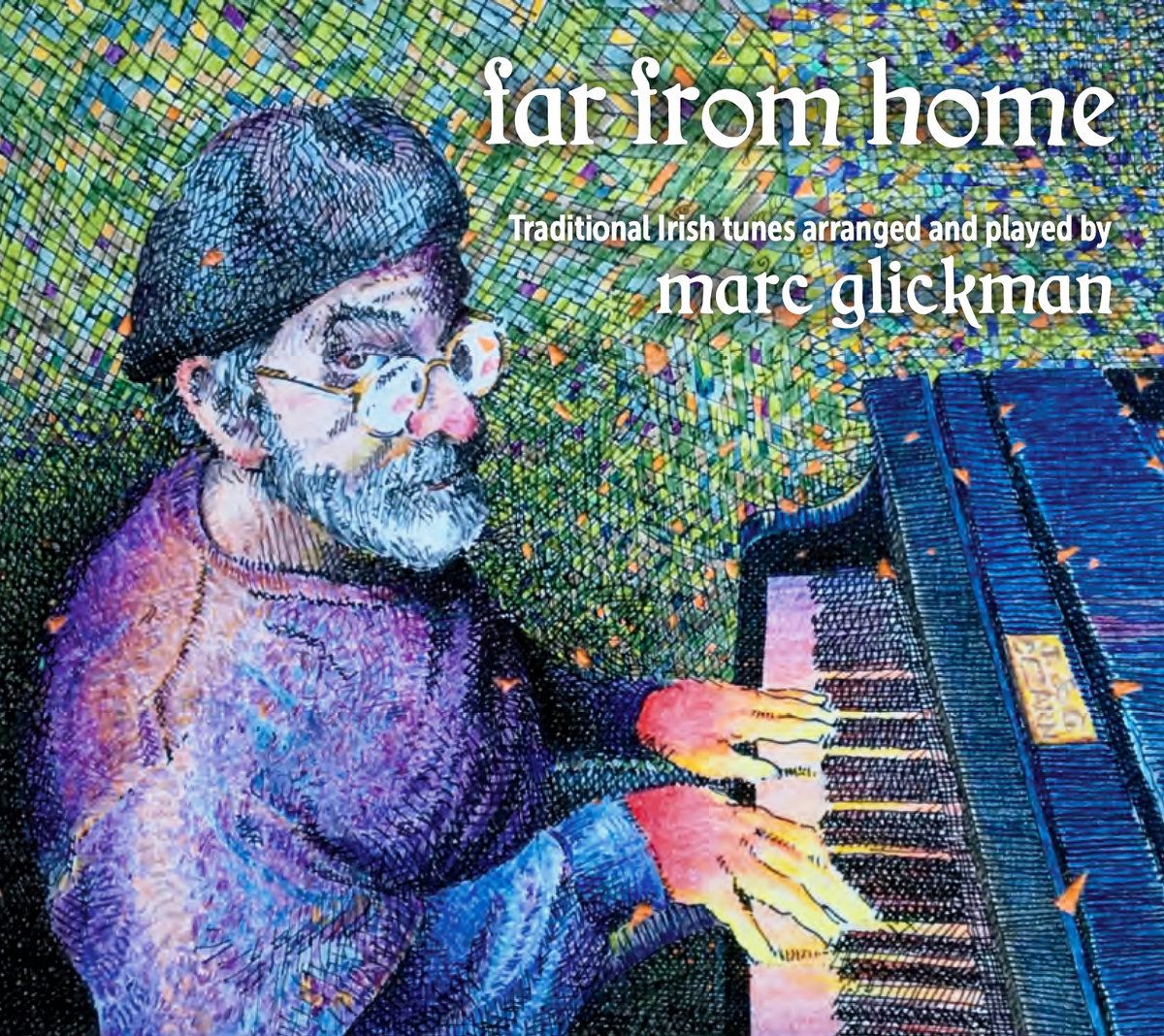 Despite the personal closeness of these two musicians, their albums are quite different.  While Glickman's is a true collection of solo piano playing, Botzer's album mixes solo tracks with track that include guitar, fiddle (which Botzer plays) as well as some tastefully done concertina and bodhrán playing by Pamela Bozzi.
 To my ears, the character and ornamentation style of Botzer's playing has a quite old fashioned feel.  I think first of the piano rolls Dan J. Sullivan (the leader of the Dan Sullivan Shamrock Band who also published around 100 popular songs, and whose music is a favorite of mine) made in 1917-18, some of the earliest recorded Irish dance music played on piano.  (These were "hand made" rolls and made in such a way that they were actual recordings of performances, cut to paper roll instead of shellac.)  It's a neat thing to hear, as Sullivan, just like Botzer, was a product of a strong local tradition.  Botzer shows it here through a very appealing tune selection he's included, taken largely from area musicians he's played with, including Billy McComiskey, Brendan Mulvihill, Zan McLeod, Patrick Cavanagh, Crystal Bailey, and Alex Boatright.  Some of the standout tracks to me include "Carolan's Receipt For Drinking," "The Fairy Queen," "Rabbit in the Field / …," "Eileen O'Carroll," and "Tommy Coen's."
 Glickman's approach on the other hand is more interpretive and lush, and has a fairly modern feel about it.  He plays with the tunes, leaning heavily on the expressiveness of the melodies and at times will take a flexible approach to the restrictions of dance rhythms to tease out a tune's nuance.  There's kind of an impressionistic streak in his playing that listeners will find appealing.  You can hear what I mean in the track "Kilty Town / …," a reel and two hornpipes, in which Glickman messes around with different textures and feels.  He expands on this ideal between a pair of tracks that include the tunes "The Mist Covered Mountains Of Home / Hardiman The Fiddler" and "The Girl Who Broke My Heart / Paddy Fahey's Jig."  Each of these, all in a different dance rhythms, are intended to be thought of as a suite and give Glickman the opportunity to again stretch out and explore each tune more carefully.  Finally, the Carolan tune "Morgan Megan" is given a fairly modern touch with some compelling improvisations that Glickman says he took from Botzer's playing – it is very nicely done.
 "The Doctor Is In" and "Far From Home" are a couple of lovely albums that give us nice perspective on two of the Baltimore-Washington area's prominent piano players.  Aside from the music itself, what I like here most is how even though the two musicians are so closely connected personally, they play in contrasting styles.  It's something that speaks to each musician's robust vision for themself, but also to the flexibility of the scene from which they come.  Check 'em out.  Learn more about Botzer's album by reaching out to him directly at dennis.botzer@gmail.com and about Glickman's by visiting marcoglickman.bandcamp.com.