:Terry Hall passed away recently.
"Terry who?" You might say.
Perhaps, it would ring a bell were I to say Terry Hall, singer with The Specials?
Terry was never a household name, but forty years ago The Specials shook things up in the UK. Then again, put a dance floor and a crowd in front of them, and it was hard to top The Specials.
They were leaders of the 2-Tone movement: bands with black and white members who favored pork-pie hats, two-tone Tonik suits, and blasted out a danceable mix of Jamaican Ska and English Punk.
Many of these outfits hailed from Midlands cities like Birmingham, Coventry, and Wolverhampton.
This bleak area had once been part of the industrial backbone of the UK, and provided decent jobs for workers and considerable earnings for the investing classes.
Such blessings were far removed from the inhabitants of British Commonwealth islands such as Jamaica and Trinidad, where per capita income was low and unemployment high.
But there was a silver lining. Back in the days before their countries gained independence natives of Jamaica and Trinidad could claim domicile in the UK on account of their British Commonwealth citizenship.
In the 1950s many moved to the Midlands where there was promise of work in car assembly plants and other light engineering factories.
The empire, as it were, came home to roost. The Caribbean people brought with them their music, and eventually those Harry Belafonte-type island songs morphed into Jamaican Ska and Trinidadian Soca.
By the time Terry Hall was a boy these harder edged rhythms had sunk deep roots in the immigrant streets of industrialized Britain.
Around the same time, a gentleman who would later make a name for himself in the annals of Ulster Unionism, made a speech in Birmingham in 1968 where he declared himself full of foreboding… "I seem to see the River Tiber foaming with much blood."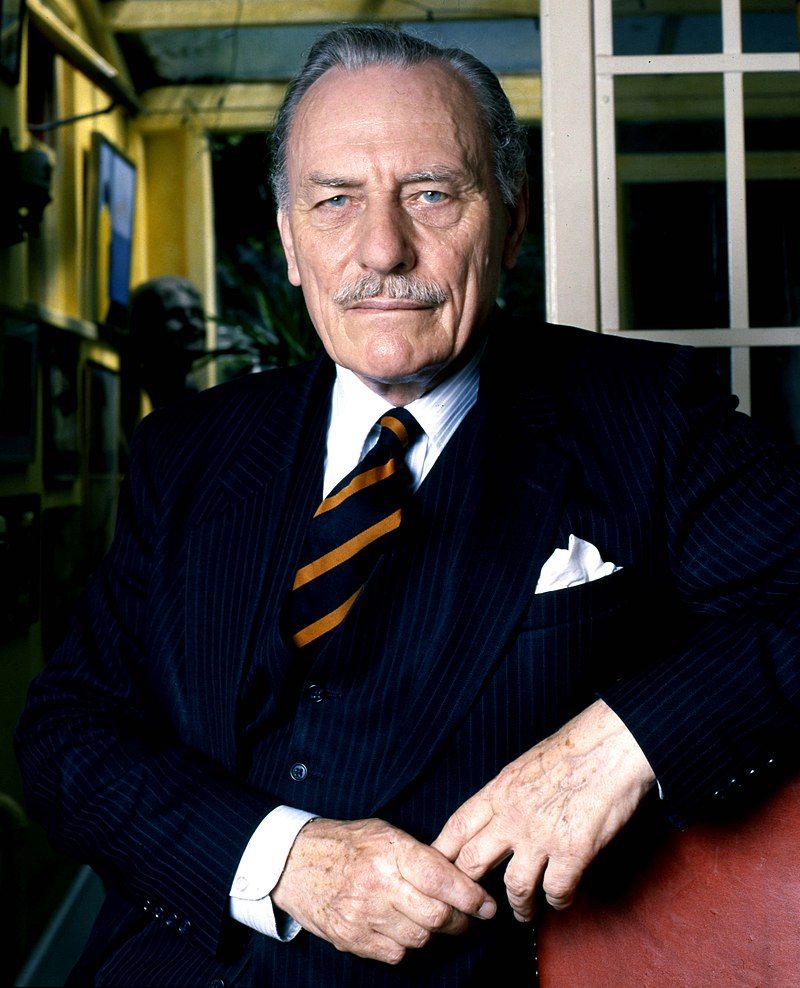 In essence, Enoch Powell was warning of the consequences of mass Commonwealth immigration to the United Kingdom.
Though Powell was consequently sacked from the shadow cabinet of the Conservative Party, the cat was out of the bag. What before had been whispered in kitchens and pubs was now spoken freely. A certain section of the lily-white British population wanted no more part of black and brown immigration.
Rising rates of unemployment did not help the national mood, especially when accompanied by strikes and labor unrest.
And then came the Punk explosion of 1976 with The Sex Pistols declaring "anarchy in the UK" and bemoaning "no future" in England.
Bono would later declare that all one needed was "three chords and the truth," but three chords were more than enough to stir things up on the grimy streets of those Midlands cities and towns.
Despite Powell's right wing rantings the black and white youth of the Midlands had grown up together and learned through neglect and lack of opportunity that color is only skin deep.
They loved the Ska and Calypso music favored by their parents. Why not rev it up to Punk tempos?
Before you knew it, 2-Tone music had arrived allied to a similarly named record company that was willing to put promotional muscle behind it.
The beat was still rock steady but there was now a frantic danceable edge to it, curried by a sense of racial community. Who was interested in confronting cops and Conservatives on the street when you could skank the night away in clubs with your black and white sisters and brothers?
Eventually, even Enoch Powell got the message and slunk off to his spiritual homeland in reactionary Ulster. Meanwhile, The Specials had a solid run of top ten hits, including, Gangsters, Ghost Town, and the still affecting A Message To You, Rudy. They didn't need to over-emphasize political songs, their colors were nailed to the mast by the mixed hues of the band's members.
Terry Hall went on to have a long musical career, though he wasn't interested in celebrity or fame. Rather than cavort with super models, he preferred a quiet night at home "looking at the telly."  
But, at a time of potential upheaval and racial divide, he and his crew ran Enoch Powell out of town, and prevented rivers of blood flowing in 2-Tone Birmingham, Coventry and Wolverhampton.