Lionel Messi and Kylian Mbappe may have been the brightest stars of the 2022 World Cup Final, but BBC Sports readers rated Argentina's Alexis Mac Allister man of the match.
Remember him – the red-bearded midfielder who seemed to be everywhere during arguably the best World Cup final ever?
How did a man with obvious Irish roots end up playing for Argentina? It's no mystery around counties such as Westmeath and Wexford. Up to 50,000 fled these and other Leinster counties for Buenos Aires between 1830 and 1890, and it was not uncommon for their Spanish speaking descendants to return home on Irish "grand tours."
There's even a ballad called "The Kilrane Boys" that celebrates 12 young men from South County Wexford who left for Argentina on April 13, 1844. One of them, John Murphy, did so well the town of Murphy was named in his honor in Santa Fe Province.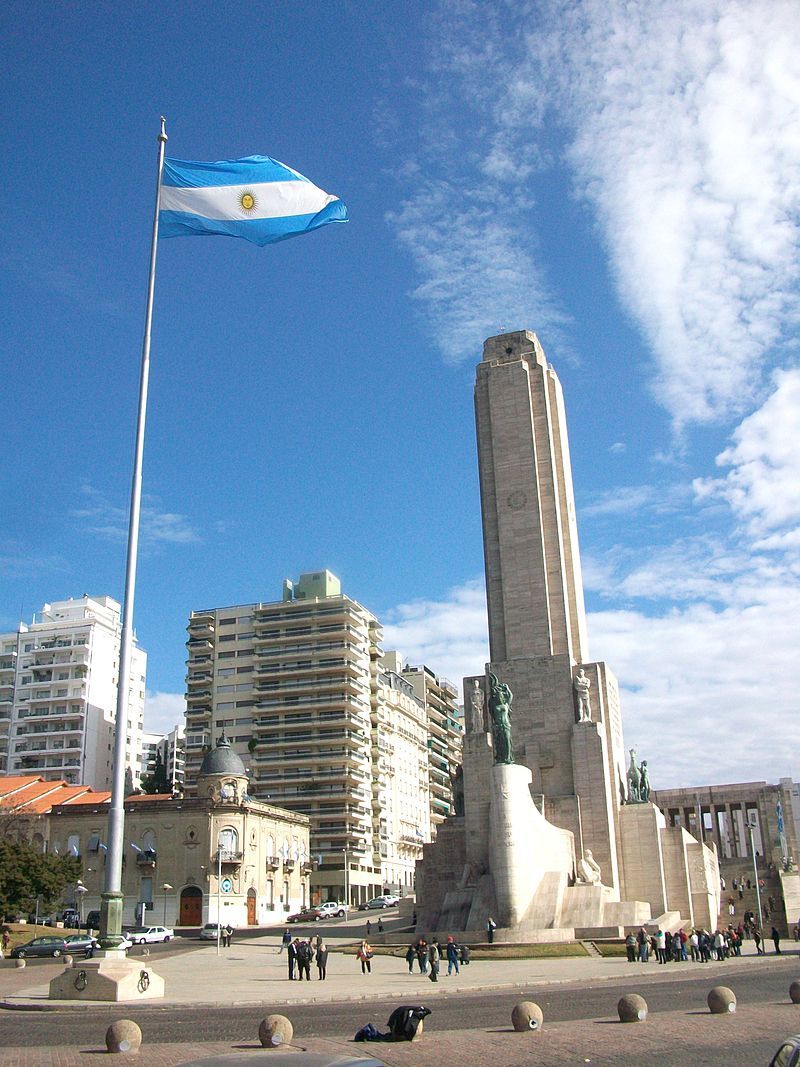 "Foul British laws are the whole cause of our going far away; From the fruits of our hard labour they defraud us here each day…" the ballad states.
One of the quirks of Irish immigration to Argentina is that most of those taking that long voyage south possessed some money, thus tending to do well once they reached their destination.
They were mostly from farming stock and well used to working with cattle and sheep. Long lonely hours out on the pampas posed no problems to these Irish gauchos, and as land was cheap and fertile, they soon bought ranches and prospered.
They had been encouraged to try Argentina by their parish priests who were not admirers of the No Nothing, Protestant ruling elite that Irish immigrants had to contend with in the United States.
The clergy also had a say in practically choking the flow of Irish to Argentina in 1889 on account of the "Dresden Affair." Over 1700 less well-to-do Irish had been recruited to a fraudulent immigration scheme and were transported on the SS City of Dresden to Buenos Aires.
Many died on the voyage and those who survived were often sent to undeveloped areas where they were expected to find work and shelter for themselves.
Thomas Croke, the fiery Archbishop of Cashel, warned those thinking of emigrating, "if they value their happiness to never set foot in the Republic of Argentina."
And so the flow ended, but a trickle of Wexford men still traveled there, mostly as merchant marines, for Argentina in the early to mid-20th Century was a major meat exporter.
That's how my father came to know this vast country and the Irish people who raised cattle and sheep out on the pampas. He loved those mighty plains and enjoyed the hospitality of the descendants of the Wexford emigrants.
At a time when Ireland's major export was people, he wanted to move our family to Buenos Aires. My mother, however, felt that she needed to stay in Wexford and help her recently widowed father run his business.
But my father never lost his love for Argentina. He often supplied fine Wexford ash hurleys to the Buenos Aires Hurling Club. This was to lead to an incident during the Troubles when British customs officers sought to confiscate his stash of camáns fearing they were arms.
Did Margaret Thatcher suspect they might be used to repel the British invasion of Las Malvinas (Falkland Islands)?
I got my own opportunity to visit Argentina on a Black 47 tour in 2000. To our amazement we were booked into the Buenos Aires Opera House and got to stride the same boards as Pavarotti and Caruso.
Our gig in the city of Rosario (birthplace of Che Guevara Lynch) coincided with a national Irish convention - replete with a thatched cottage bar - and there I got to meet and mingle with the progeny of the 19th Century immigrants.
Many did not speak English, but there was no mistaking their genes as we drank Guinness, danced and sweated, our faces red from the blazing sun, and talked about "home."
Some of them fondly remembered my father – the hombre with the hurleys. And in an odd way I felt a kinship with Alexis Mac Allister as I watched him triumph at the World Cup Final. Viva Argentina!