Folks, great news if you're living in New York, Massachusetts, and Connecticut: the great band bohola is coming your way!  Starting Sept. 21, the group will be on the road visiting Buffalo, Rochester, Utica, Canton and Hartford.  Jimmy Keane (piano accordion) and Pat Broaders (bouzouki, vocals) make up bohola, one of the great bands to have come out of America.  They make rooted, audacious music with big hands and nimble fingers.  If you've not yet seen the band live, now's your chance – you're in for a treat.  For specifics on the tour visit bohola.com.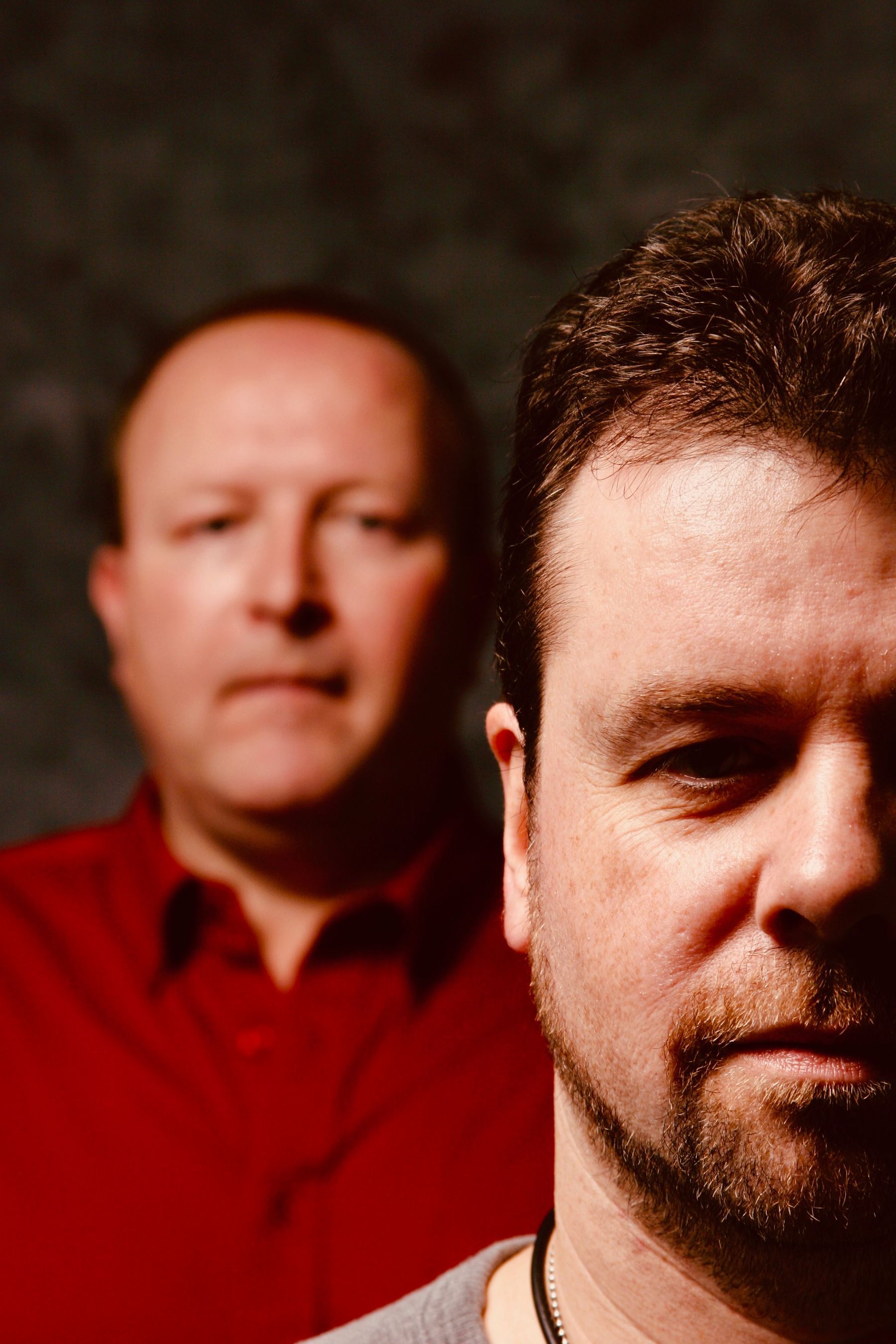 Jimmy Keane and Pat Broaders of bohola.
 The other day, my wife hipped me to a website called "Music of Mayo," which just launched "a series of specially commissioned music, song, dance and poetry from 15 County Mayo traditional artists."  The commissioned artists here are Alannah Thornburgh (harp), Joe Carey (button accordion), John "Twin" McNamara (vocals), Mary Staunton (button accordion), Jerry Mulvihill (tenor banjo), Holly Geraghty (harp), Stephen Doherty (flute), Fiachna Ó Mongáin (button accordion), Tim McHugh (flute), Éadaoin Ní Mhaicín (harp), John Hoban (guitar, voice and fiddle), Jillian O'Malley (flute), Ger Reidy (poetry), Liam Scanlon (dance), and David Doocey (fiddle). 
 Each video is reasonably short, quite nicely shot, and all feature a lovely performance.  Standouts for me include Reidy's recitation, Staunton & Mulvihill's tunes, McNamara's song (which was shot particularly well), Doherty's waltz, Scanlon & Doocey's piece, and Thornburgh's tune, but really everything is quite engaging.  If you're from Mayo and want to hear what's going on there musically – or if you simply want to check out some cool new music and hear how the tradition bubbles with invention – do yourself a favor and visit here.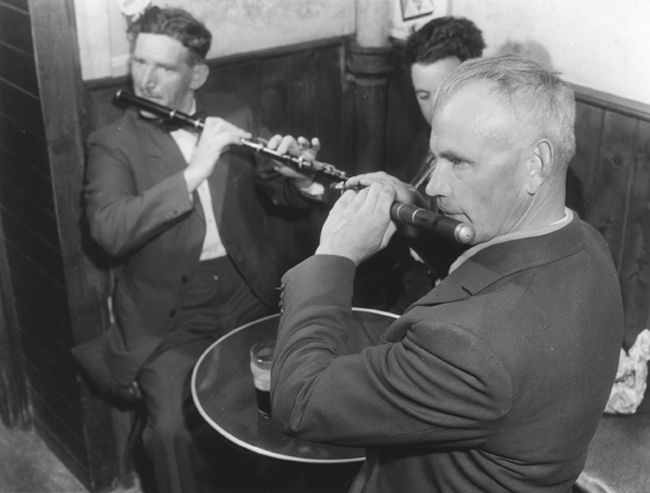 Musicians at the Fleadh Cheoil, Swinford, Co. Mayo, in 1961.
 In other news, Chicago-based fiddle virtuoso Katie Grennan is out with "Far Away," the follow up to her 2017 sophomore solo release "The Second Story."  Some readers may remember Grennan from her work with the band Gaelic Storm (which she recently left after nearly six years' membership), others from the Trinity Academy of Irish Dance and still others, perhaps, from outfits like The Winifred Horan Quartet, The Bow Tides, and the STEAM Quartet.  Regardless of how you know her, we should all agree that Grennan is a renowned musician, dancer, and teacher, and her new one is something fans of traditional music will want to have on their radar.
 The playing here is virtuosic, lifted by largely fiddle-forward clean-line modern arranging designed to showcase her dynamic, expressive playing.  Grennan flexes her musical muscle here not only on fiddle, but on banjo, mandolin, and tin whistle.  The supporting cast she's brought in is incredible and includes John Williams (button & piano accordions, concertina, piano, flute, and tin whistle), John Doyle (bouzouki & guitar), Jesse Langen (guitar), Marta Cook (harp), Amy Pennington (bodhrán), and Eric Throin (double bass), a group that one would say might make a pretty good band.
 The music here is showy, contemporary stuff.  "The One That Was Lost" gives the album a spirited, driving opening that lays good groundwork for what's to come.  I love the arranging on "Coming of Spring."  Doyle's drawing out of the jig rhythm on guitar gives the track a nice bedrock over which fiddle and whistle mingle nicely.  The guitar is again well done on "Kitty's Corner," it's walking pattern in the first tune giving way to something more static in the second is subtle, but gives the track a luster that complements Grennan's always dynamic playing.   "Donald Blue" is another stand out for me. It features lovely tunes that flow well into each other, but the moody arrangement at the start unfolds into something more optimistic and light at the end.
 There are a couple of slower tunes that give the album some balance.  "Carolan's Cup" is gorgeous.  Grennan's playing is again the feature, but Cook's harp together with Williams's accordion add a scintillating texture that gives the track its character.  "Marino Waltz" is great as well.  The lift is here superb – it'd be good to dance to – but what I particularly find myself hearing is Grennan's lovely mandolin playing.  Her tremolo is excellent and mixes with Williams's accordion playing here well.
 Grennan is a tremendous fiddle player and "Far Away" is a powerful reminder of her ability.  She seems to have a firm finger on the pulse of what attracts today's listeners, making this an album that's easy to enjoy from start to finish.  Give it a listen! The album is currently available to stream on services like Spotify and for purchase on Bandcamp and through her website, www.katiegrennan.com.