It all started in Louisburgh, sez Mike McCarthy, "Mayo, that's where my roots are." 
McCarthy's late father Johnny was the legendary grounds crew chief for the NY Mets at Shea Stadium. Those Irish American baseball bloodlines continued with Mike's uncles Pete and Owen and Mike himself.  Mike eventually ran Madison Square Garden network, was GM of the St. Louis Blues NHL team, and Milwaukee Bucks NBA team. 
"Pete Flynn was my uncle from Leitrim. My dad gave the job to my uncle. In 1965 The Beatles played at Shea. Pete drove the four of them in from the airport in his car, and of course he wanted nothing to do with them. (Brits!) I said, 'Uncle Pete, don't you have autographs? He said, 'They can go to blazes!"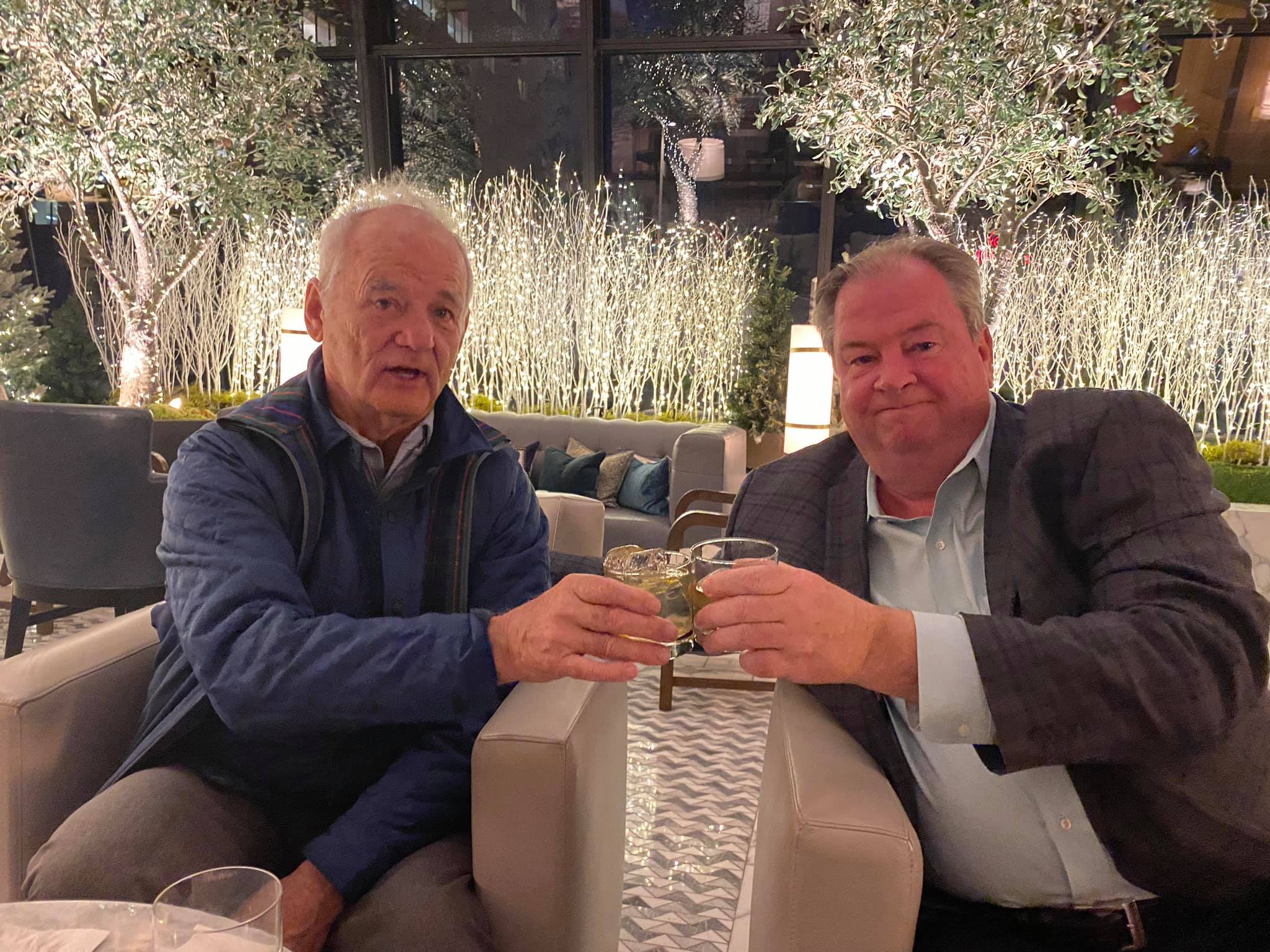 Fifty years later Paul McCartney returned to Shea to be honored onstage with all the stars who had performed there, and they sent Uncle Pete to pick him up again, who was, once again, underwhelmed.
Pete smiles, "Do you remember me?
McCartney sez, "I have to say I don't."
Pete sez, "I remember you!"
Mike McCarthy's been to the mountain top, but that still ain't Chicago. He discovered that when he was the sole promoter of the 2016 All-Ireland vs New Zealand Rugby classic at Chicago's Soldier Field when the Irish broke a 111-year losing streak against the All-Blacks and won the game in a thriller.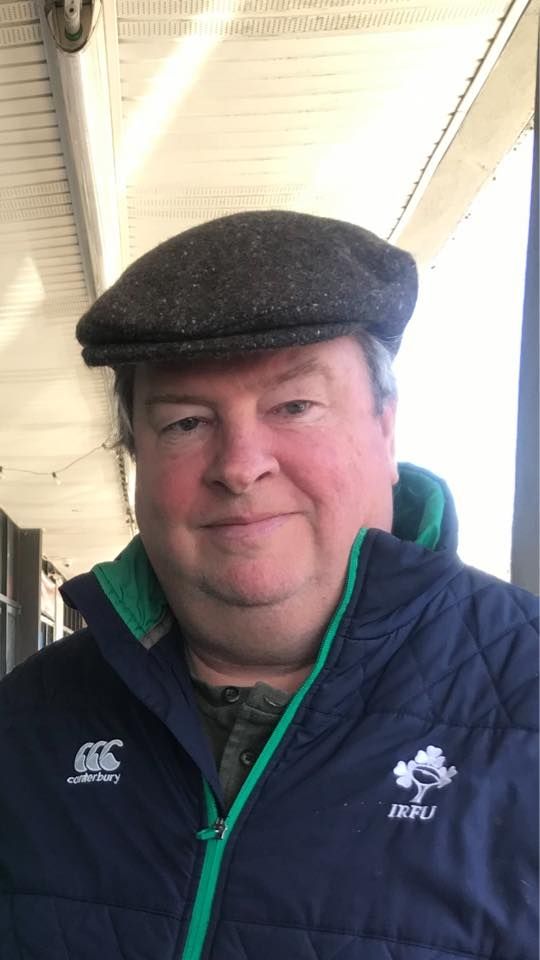 "There were 65,000 people at that match, maybe 15,000 ex-pats from Ireland came over, and another 15 to 20,000 from New Zealand. Standing on those sidelines opened my eyes about doing more work in Chicago."
He's come a long way since Holy Cross HS in Flushing, Queens NY where he grew up. Today he's about three and a half years into his current gig as General Manager of Marquee Sports Network, broadcasting home of all Chicago Cubs games and a unique variety of Cub-centric programming.
And home plate is the ivy covered "friendly confines" of the one and only Wrigley Field,  the most historic ballpark still in existence, where Babe Ruth "called his shot" hitting a home run for the Yankees against the  Cubs in the 1932 World Series. 
Elvis movie?

You didnt ask , but…

Yes.

Thank you.

Thankyouverymuch

— Mike McCarthy (@Mickeyballgames) June 28, 2022
In February of 2020 Mike got a phone call from "this guy Bill Murray, and he's makin' suggestions for who our announcers should be, he left a voicemail."
So, Mike called the guy back. 
"Sure enough, HE answers the phone right away. And he starts opining on what we should do with the programming. So, he ends up agreeing to do a shoot for us where he's the first thing you ever saw in Marquee when we signed on. It's Bill Murray saying, "Welcome to Marquee Sports Network"
It was typical Bill Murray's sardonic tributes to the Cubs. So, when we finished that shoot, he said, "Are you happy with this?" I thought he was going to hit me with a high bill, which I would have had to pay. And I said yeah, I'm overjoyed with it. He goes, "Well, that leaves just one question. Do you want to go have a drink?"
So off we went to the Ritz-Carlton. It's me, Bill Murray and this 25-year-old kid tending bar.
So, Murray says to the bartender "What kind of bourbons do you have?" And the kid starts rattling them off. "Well, we have Angel's Envy and Elijah Craig and Evan Williams and Maker's Mark and blah, blah blah. We even have Pappy Van Winkle", it's a legendary bourbon that you can't get. It's very expensive. It's like the holy grail of bourbons".
Murray says, "Wait, you have Pappy Van Winkle?" The kid says yeah. I mean it's the Ritz-Carlton. He says, "What do you get for it?" The kid says, "It's $300 an ounce."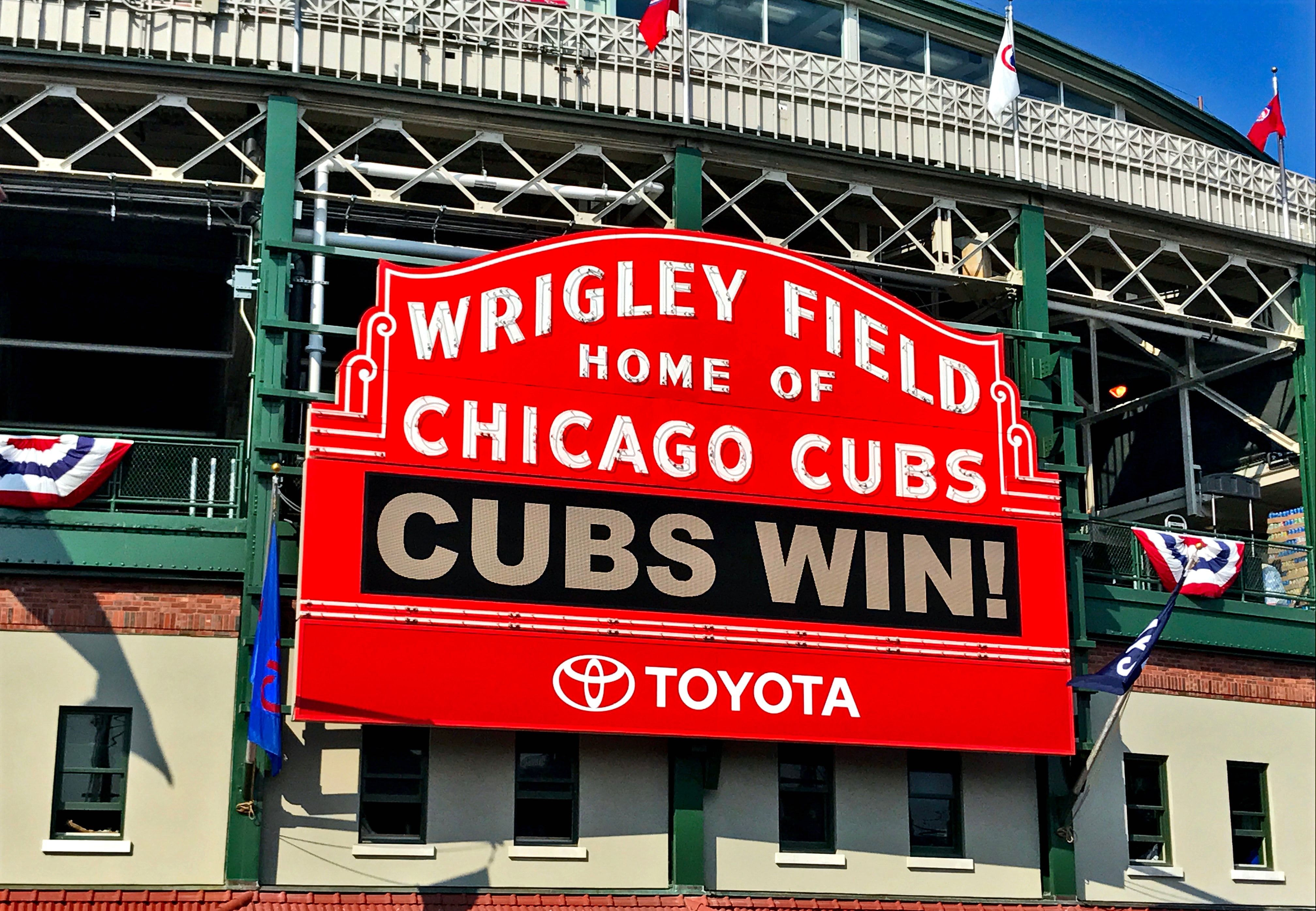 So, Bill Murray looks at me and says, well, that's crazy. That's too expensive. Can't do that.  Unless we were celebrating something. I said, well, we are sort of celebrating something. He says, "Four Pappy Van Winkles, please."
"Two hours later, I mean that was the fee! He is THE Chicago Cub fan."
Mike McCarthy brings his own style of Babe Ruth swagger to his role as Marquee Sports Network boss. He's enjoying the ride and Chicago looks forward to some of the tricks up his sleeve 
Like the Irish American Baseball Hall of Fame, where Mike sits on the board of directors. It was founded at Foley's bar in Manhattan, but Covid shut that down. Could Chicago become a new outpost for the Irish American Baseball Hall of Fame?
Stay tuned!