The ever-effervescent Ruth Negga brings a sharp, defining performance to a bloodbath of bland in Sam Gold's latest production of "Macbeth" at the Longacre Theatre, which plays through July 10. 
The Ethiopian-born Limerick native of acclaimed film "Passing" and TV series "Preacher" fame, who stars in the role of Lady Macbeth opposite Daniel Craig (Macbeth), is a standout in Shakespeare's Scottish play amidst an enormity of vagueness, leaving audiences to fret that her two-and-a-half hour strut upon the stage has signified nothing.
The 1606 Shakespearean masterpiece "Macbeth," a play itself borne of superstition, delusion, paranoia, and—most pointedly of all—pandemic, would have led one to assume that this latest Broadway revival would have invoked all the countless, timeless relevance to its beck-and-call, in all its witchy, sociopolitical wonder. Yet the weirdest attribute of this play's production was the toil and trouble of being too little a gory and bold commentary, and too much a broad and elusive, ambivalent question mark.
To remark that the current production of "Macbeth" defies all tradition would be an understatement, if not, perhaps at times, to its own detriment. 
From the outset of the performance, the audience is invited by a cast member to utter blasphemously the play's title, in unison, inside of the theatre, to "get it over with," as if to insinuate that this particular production will not merely dispel the notion of superstition, but won't indulge it either: magical thinking is not only erroneous, it's false. Modern and socially responsible? Perhaps. Nevertheless, a strange choice to remove the spirit of something; without which this play, even the theatre, loses some integral meaning, and becomes a bit unrecognizable. 
The tone of the play was equally difficult to identify, as in any instance of the action, at the slightest hint of drama, the production shrugs its tension off, either through abrupt light (Jane Cox) and sound alterations (Mikaal Sulaiman) or a humorous scoff from the actors, giving the pretense that this production doesn't take either the play's concept of power, Shakespeare, theatricality, or themselves seriously, and encourages its audience to do the same, although it is unclear in which way.
With a scaled-down set design (Christine Jones), casual dress code costumes (Suttirat Larlarb), and frequent ad libs from the text in both speech and action, performers trounce about the stage with Brechtian abandon in a way that might have left Brecht himself scratching his head.  If the production's objective is to alienate audiences, then it may possibly have done so in more ways than one, the least of which from comprehending "Macbeth." 
Certain scenery and prop pieces were clever, albeit out of place, such as the somewhat inexplicable kitchen, upon which the Three Witches' batches are brewed, that later serves the cast's meal at the finale in a quaint, metaphorical sharing of the spoils, rather than of hoarding them. Yet other effects, such as hand-held smoke machines—used in an attempt to perhaps symbolize identity and power are shallow smokescreens—were not quite overwhelming. 
The low budget, understated, just-rolled-out-of-bed look for this Broadway revamp of "Macbeth" would have been ordinarily acceptable, were it not for the ticket price, which in most instances rack upwards of the hundreds. Not a lot of Banquo for your buck.
The prevailing woe in this production of "Macbeth" is Sam Gold's direction, in what seems like a vie to play to the most novice theatergoer, has oversimplified the action to the point of confusion, which felt counterintuitive. A sparknotes-like synopsis of the play that accompanies the playbill, which boils down the plot in two acts (rather than five), will feel like a red flag for the devout Shakespearean. 
While the diverse casting, which included gender-reversing, nonbinary, and handicapped roles, were laudable, there is a sense that the production hadn't quite accomplished what it desired to evoke. Rather than emoting the statement that all identity, alliances, and even morality, is fluid, the production appeared unfocused and the performer's portrayals of their roles were ironically static in spite of themselves. 
Several exceptional performances were to be found in this run of "Macbeth." Michael Patrick Thornton in the roles of Lennox and Murderer, and Paul Lazar in the roles of King Duncan, Porter, and Siward, provided rousing bouts of postmodern comic relief, which were at times baffling and entertaining. Asia Kate Dillon, among the show's most superb performers, gave a formidable portrayal of Malcolm, personifying justice for a torn nation, and Amber Grey excelled as Banquo, rendering a truly eclectic fluidity to her part.
As the titular role, Daniel Craig arrives on the stage with a phenomenal and fragile rendition of Macbeth, fickle and malleable, with just enough sound and fury to fixate his audience on him to the last syllable.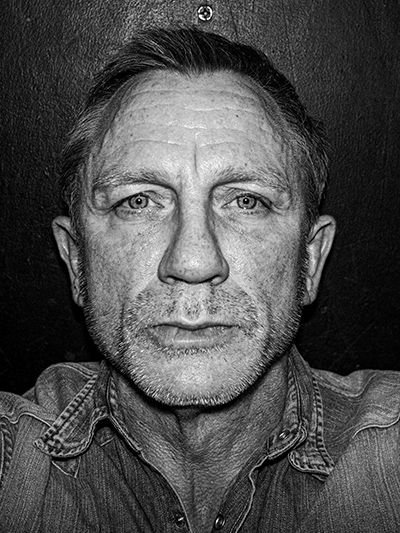 Daniel Craig.
Yet most of all, Ruth Negga was the pride of the show. As an alluringly cerebral Lady Macbeth, Ruth Negga commands the stage with a serpentine coolness, optimizing and antagonizing gender as a weapon, while tarrying in her conspiracies with a self-empowering sense of authority and the distorted conscience to enforce it.
This production of "Macbeth" has much to say, had it only obeyed its conscience. It rejects Shakespeare where it matters, and preserves cliché where it doesn't. The intention is undoubtedly to be ambiguous, but the purpose feels aimless. 
As Bobbi Mackenzie sings in the final scene, this was "never meant to be perfect." At least the show is honest with itself.
 Perhaps it should've died hereafter. 
For tickets, visit macbethonbroadway.com.