Chicago cops are an endangered species. They're overworked and under-staffed. This city is a cauldron of violence. Nobody seems to be on your side, particularly the media and politicians constantly blaming cops instead of criminals. It's the job nobody wants anymore. 
Three police officers have committed suicide in just the last three weeks, one of them a young mother of a five-year-old kid. 
Who would want this job? Only those who put service above self.
Kelley Leyden was a 24-year-old X Ray technician working at Advocate Christ Hospital whose favorite place was the ER. "I wanted to see the action. I like the fast paced, critical creative thinking and the cops in the trauma unit."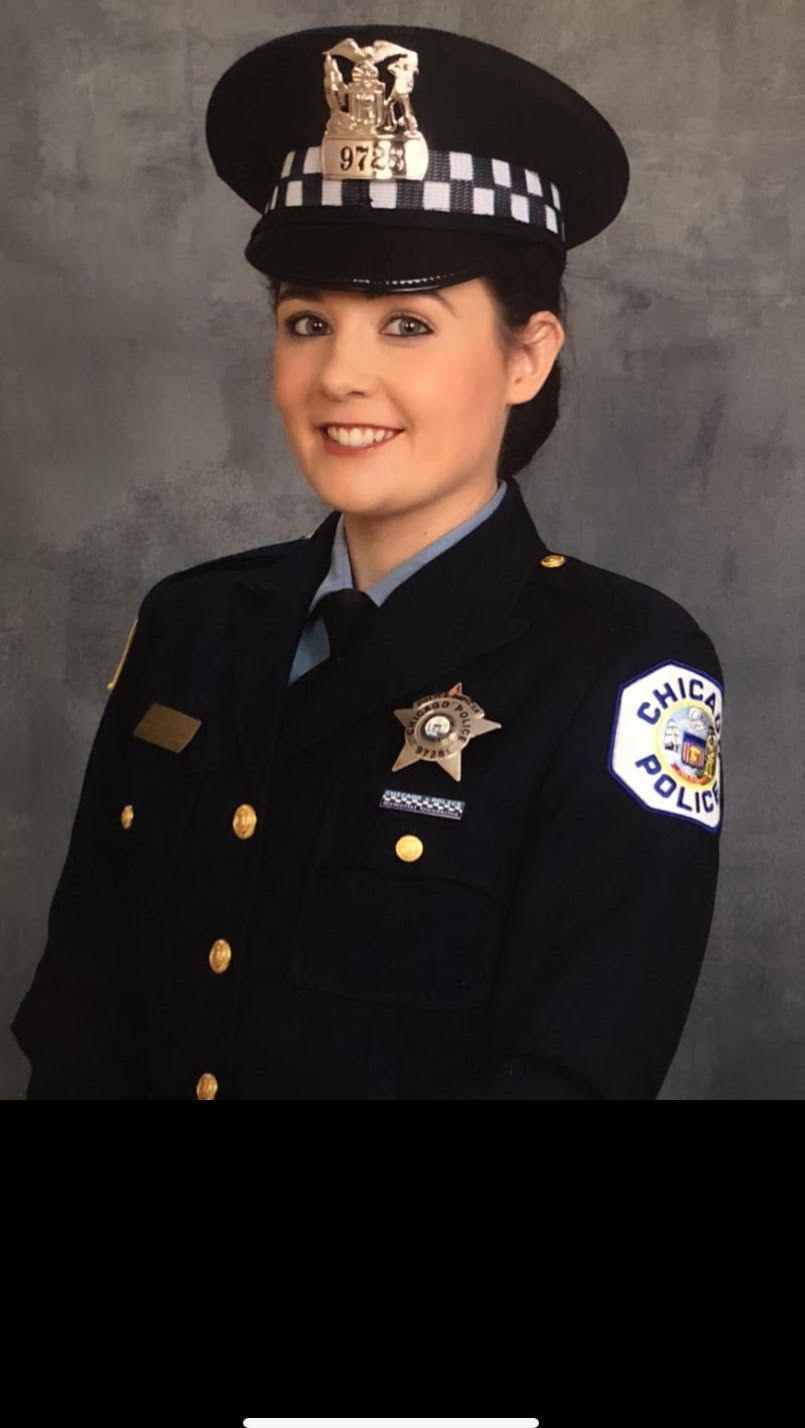 She started thinking about being a cop. "Maybe I can be a benefit in another way."
Kelley is from a tight knit family of her mother Catherine from Cobh, County Cork, her dad Mike, and younger brother Michael, "the brains of the family". 
She didn't tell anybody outside her family of her plan to join the police, but when she hired a personal trainer to get in shape before taking the test, her mom started believing. 
She entered the police academy and was on the street working for the Chicago Police Dept. within a year.
🚨#BREAKING: Crowds are throwing objects at passing cars while Riots take place in Chicago IL

Chicago PD is dealing with a riot in Chicago IL with large Gatherings taking place Multiple shootings were reported with People looting pic.twitter.com/81oRf08f1t

— R A W S A L E R T S (@rawsalerts) May 15, 2022
Now in her fourth year as a cop, as a rookie she went through a trial by fire amid civil havoc following the killing of George Floyd.
"That was something that none of us expected to see…squad cars burning, glass everywhere, just total pandemonium. It felt surreal. That was a crazy, crazy time. I was detailed downtown with some of my best friends from the academy. And to this day, we still say, as horrible as it was, it really brought us even closer. I think the camaraderie really grew, probably throughout the police department, in the summer of 2020. So that's what you need, at the end of the day, you only have each other."
"Don't over think it. If you think too much you could get yourself hurt, or your partner hurt, or someone in the public hurt, so like my mom would always say, 'Your day is there for you no matter what.'"
This year Kelley was honored to be chosen as the 2022 Queen of Chicago's St. Patrick's Day Parade, the first Chicago Police Officer to ever wear the crown. 
She'll be enjoying one of the perks of royalty when she and mom, dad, and Michael leave for a ten-day trip home to Ireland to visit family next week.
"It'll be a nice time, hopefully we all don't want to kill each other by the end of it because this will be the first time we've all been together on a family trip to Ireland in 24 years.", says the 28-year-old heroine.
Officers in the 022nd district came together and purchased a South Side Irish Parade street pole banner in honor of their fellow Officer Leyden who is Queen of the Court for this years St.Patrick's Day Parade. pic.twitter.com/D0TDsNPy9b

— 22nd District - Morgan Park (@ChicagoCAPS22) March 11, 2022
As a Chicago police officer Kelley could wind up with a front row seat for the Apocalypse, but she's not worried about that. "Don't over think it. If you think too much you could get yourself hurt, or your partner hurt, or someone in the public hurt, so like my mom would always say, 'Your day is there for you no matter what.'"
Amidst the strife and negativity thrown at the cops, Kelley says, "I'm proud to be a police officer and I'm proud to stand next to the men and women in blue every day. We all have to stick together."
Awhile back a father brought his two little girls into the 22nd district police station so they could use the bathroom. He asked Kelley to take them to the girls' room and a friendship was sparked. Now they come almost every day right after roll call. They're five- and seven-year-old sisters and they call Kelley their friend. Hopey and Tori stop by regularly to say hi and she brings them coloring books and knick-knacks. 
"During the school year they come in almost every day to see me."
Happy St Patrick's Day from Officer Kelly Leyden! This year's Queen of the St Patrick's Day Parade! The parade to kick off shortly. #CPDMediaCar pic.twitter.com/k6ZdosYWfu

— Chicago Police (@Chicago_Police) March 12, 2022
One day Kelley brought in her St. Patrick's Day Parade Queen crown so the girls could try it on and get pictures. 
"It was funny when I put the crown on her head, I was like 'Oh my God I think she's going to be Queen someday. She just had the look, the moves, her posture."
What was that "something", Hopey and Tori saw in Chicago Police Officer Kelley Leyden? 
We know it as "Majesty".