The award-winning Belfast-set documentary film "Young Plato" returned to the U.S. for a screening last week in New York, with special guests from the film, who participated in a panel discussion on Tuesday night in the Angelika Film Center.
The screening brought together the New York Consulates of Ireland and Britain, the Northern Ireland Bureau in DC, and the Flanders delegation of the Belgian Consul, to host a special shared celebration of this film, which itself celebrates peace and reconciliation.
"Listen, think, question," are the words that headmaster Kevin McArevey uses in the film to encourage his young wards in Holy Cross Boys Primary School; the boys aged between 4 and 11 are, in a strange way, central players in the peace process.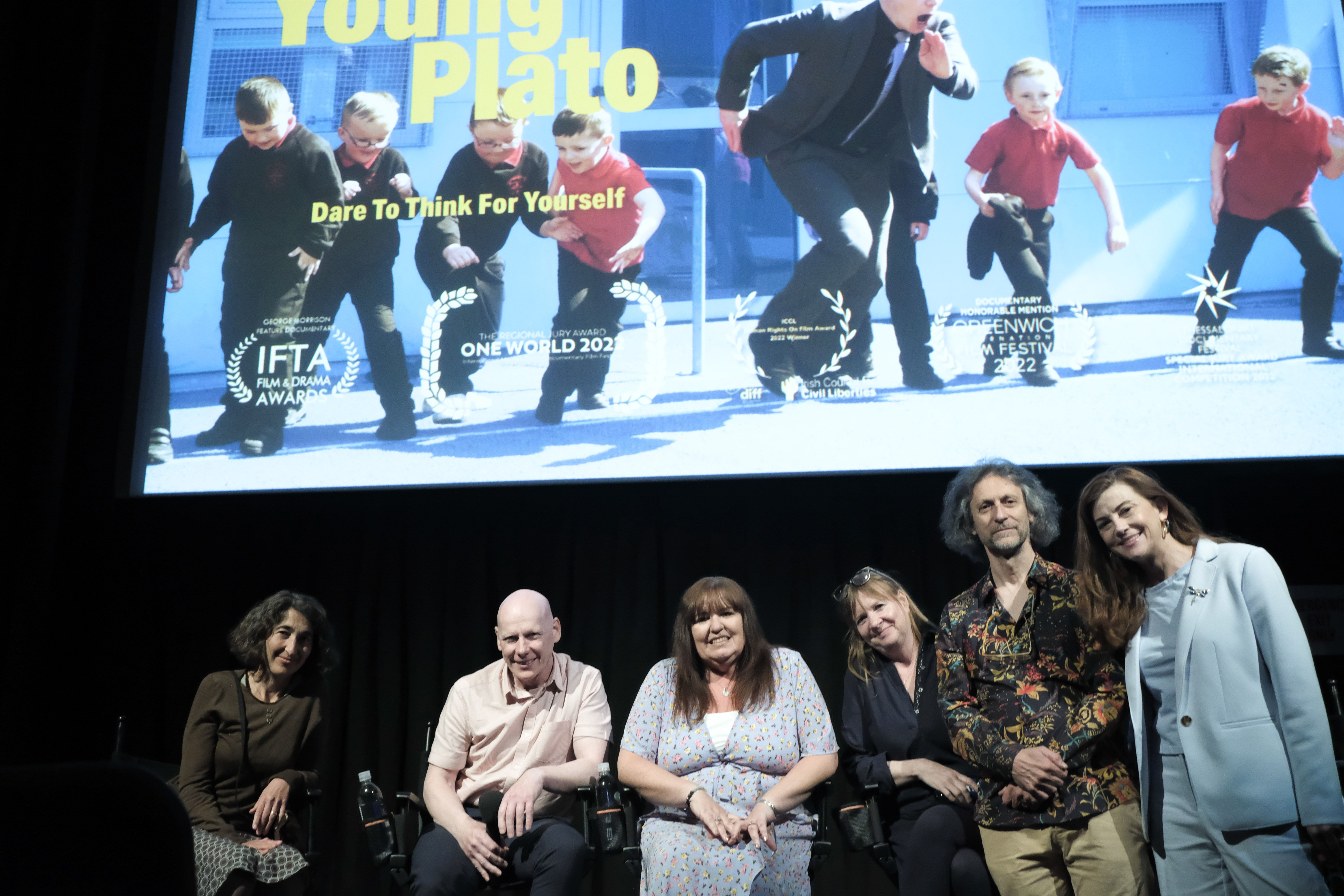 The panelists for the post-screening discussion included Kevin McArevey, second from left.
Speaking to the audience before the screening, Irish Consul General Helena Nolan said:"There is great honesty in this film and it doesn't sugar coat the challenges or the trauma. But it also shows us how individual teachers can change lives, communities, futures, how they can inspire, support and nurture change and how they can provide strength and hope, even in the most difficult and conflicted times. And this is true of Dublin, and New York, as much as it is of Belfast and the Ardoyne."
Also in attendance were members of the Oireachtas Joint Committee on Foreign Affairs and Defense, including Chairman Charlie Flanagan, T.D.
The panel discussion participants included Neasa Ní Chianáin, director of "Young Plato"; headmaster McArevey; Jan-Marie Reel, head of Pastoral Care at Holy Cross Boys School; and Jessica Moss, Professor of Philosophy at New York University and a Plato scholar.