She was known as "the most dangerous woman in the world" and she reveled in the title. The poor and the dispossessed adored her. The rich and the powerful were less impressed.
You can tell why with statements such as: "Some day we will have the courage to rise up and strike back at these great 'giants' of industry, and we will see that they weren't 'giant' after all—they only seemed so because we were on our knees and they towered above us."
She was known as Mother Jones but was baptized Mary G. Harris on August 1st, 1837 on the north side of Cork City.
No one knows exactly when she was born, and she was loath to tell.
Her parents were tenant farmers who left for Canada during the Great Hunger. She experienced the usual discrimination and sectarianism meted out to Irish Catholic immigrants. But she did receive a good education that would stand to her throughout her long life.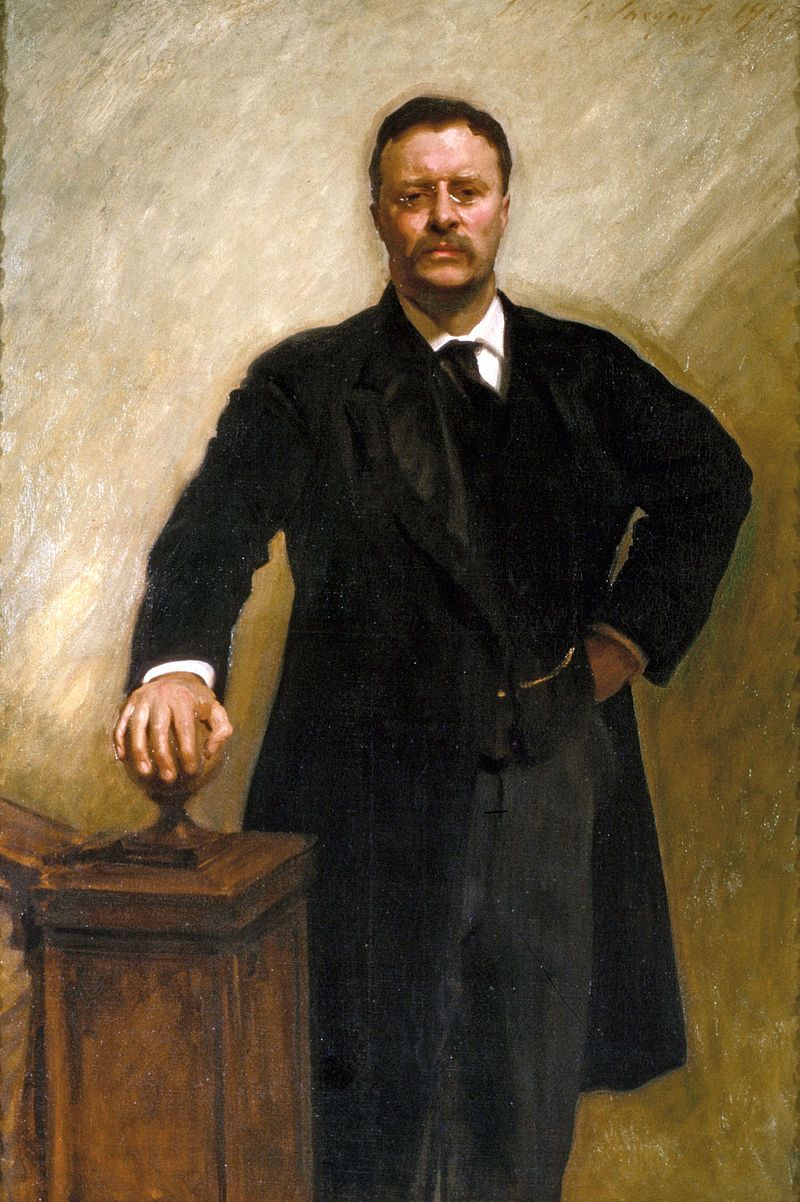 She became a schoolteacher, moved to Michigan but chafed under convent rules and lit out first for Chicago and then Memphis where she met her husband George Jones, a molder by trade and militant union man.
They had four children and we would probably never have heard of Mary Jones if Yellow Fever hadn't taken the lives of her husband and children.
Alone and devastated, she moved back to Chicago. It's hard to know how she carried on, but not unreasonable to speculate that her loss led to a fierce desire for privacy.
She rarely mentioned the loss of her family, or spoke of her parents, brothers and sisters. It was as if she wished for a clean slate – but at what cost?
She opened a dress shop and with her singular drive and ambition gained a wealthy clientele. But she never forgot her husband's trade union principles.
She began to attend union meetings and listened to the great radical orators of the day. Then tragedy struck again. She lost her home and business in the Great Chicago Fire of 1871.
She devoted herself to the task of rebuilding Chicago, and couldn't help but notice that through boom and bust the rich did well, while workers of all creeds and colors failed to prosper.
"I belong to a class that has been robbed, plundered, murdered, maligned, vilified, jailed, persecuted all down the ages. The earth was not made for a few, but for all God's people."
A class warrior had been born, and over the years her reputation grew for she shirked no fight. Jones is often associated with the United Mine Workers, particularly in "medieval West Virginia," where she organized, and confronted the brutal security forces of the mine owners.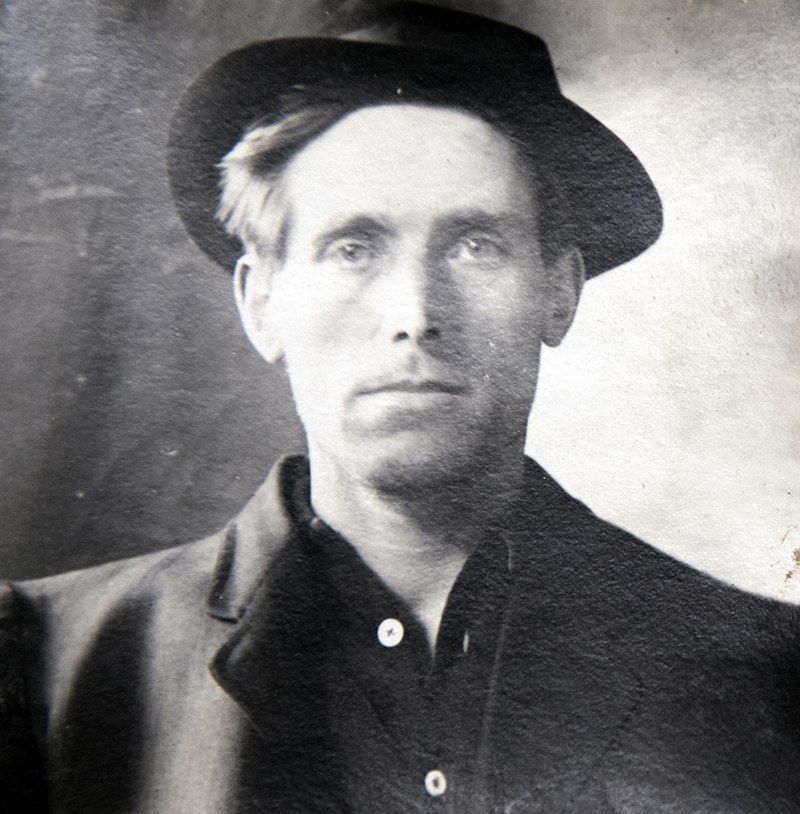 Like contemporaries Joe Hill and the Rebel Girl, Elizabeth Gurley Flynn, she believed in the concept of the OBU – One Big Union for all workers.
The fame of this demure, but fierce, widow with the white hair and outdated black dresses spread, and she began to exaggerate her age to further her legend.
An individualist, she made many enemies for she had little regard for pompous politicians, priests, suffragettes, and socialists, unless they stooped to help the struggling lower classes.
She organized a children's crusade that marched from Philadelphia to Oyster Bay Long Island to confront President Theodore Roosevelt.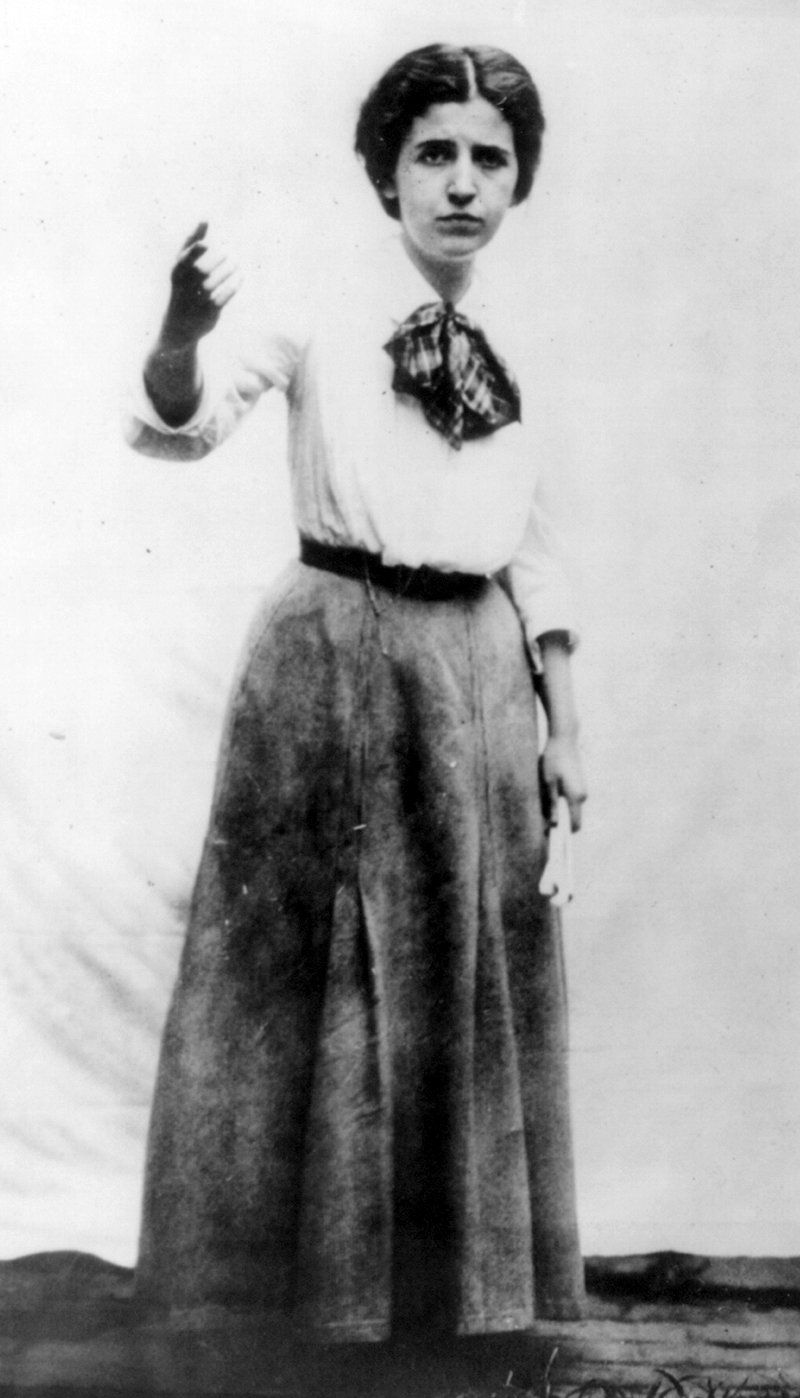 The children's banners demanded that they be sent to school rather than the mills and coal mines where so many of them put in full working weeks.
Though she kept up a frenetic pace, her health deteriorated and at the age of 75 ,while serving a prison sentence, she suffered a severe bout of pneumonia.
Nonetheless, Mother Jones never stopped fighting for workers' rights and celebrated her 100th birthday in 1930, this some months before her death, although she was probably 93.
Mother Jones may have played a little loose with facts in the course of her dynamic life, but there's no denying that she shone a big light on the atrocious conditions immigrants, African Americans, and children, worked under.
The young woman from Cork changed many lives for the better. A riveting orator, her rallying cry was, "Pray for the dead and fight like hell for the living."
I wonder what she would think of our Amazon/Starbucks union-free universe?