Cork and Kerry first met in a Munster football final in July 1889. That game was played in Mallow Town Park and 13 decades later whenever these neighbors meet in the Munster championship there is huge interest in the game. In the early days of the GAA, games between Cork and Kerry were played at various venues: Market's Field in Limerick, Banteer, Millstreet, Clonakilty, Listowel and Tralee. But the majority of the games have been played either at the old Athletic Grounds in Cork, later to be renamed Pairc Ui Chaoimh, or at Fitzgerald Stadium, Killarney. 
Now for the first time the counties will meet in the Munster semi-final at Pairc Ui Rinn on Saturday evening. The reason the game has been switched to the smaller Cork city ground is that Pairc Ui Chaoimh is not available after two recent Ed Sheeran concerts. But therein lies a interesting story for people who say GAA grounds shouldn't host big concerts in the summer. Pairc Ui Rinn, named after legendary Cork hurler Christy Ring, used to be known as Flower Lodge a soccer ground that hosted a senior international Spain as recently as May 1985 (that was between the Republic of Ireland and Spain). But when the Ancient Order of Hibernians put the ground up for sale in 1989, the Cork GAA County Board got in ahead of Cork City soccer club and bought the ground for 240,000 pounds. One of the chief negotiators was former Cork County Board secretary Frank Murphy. In an interview a few years back Murphy said: "The Michael Jackson concerts at Pairc Ui Chaoimh enabled us to buy Flower Lodge without bank borrowing. Those concerts made a huge difference, to be able to buy Flower Lodge without affecting the promotions of our games." 
Now the Cork County Board has a big debt after the upgrade to Pairc Ui Chaoimh went way over budget a few years back, but thanks to Michael Jackson they have a neat stadium a short distance away on the Boreenmana Road, where they can play Kerry. And no doubt payment for those two Ed Sheeran concerts should make a dent in that debt. The capacity of Pairc Ui Rinn is only 11,000, but with Kerry raging hot favorites to progress to the Munster final the stadium might not even be full. Kerry were crowned National Football League champions last month, while Cork just avoided relegation to division three. Anything can happen in a football game, but I don't think Kerry will be beaten, like they were by an injury-time goal by Mark Keane in the semi-final on a wet November Sunday at Pairc Ui Chaoimh in November 2020.
DONEGAL, GALWAY FANCIED TO ADVANCE
The first of the Ulster football semi-finals will be played in Clones on Saturday afternoon when Donegal play Cavan. After their big win over Armagh in the quarter-final Donegal will be fancied to account for the Breffnimen. In Connacht, Galway, after their narrow win over Mayo, will be strongly fancied to beat Leitrim in the first of the Connacht semi-finals in Carrick-on-Shannon on Sunday.
TIPP NOT TIPPED
In hurling Tipperary, who have already lost to Waterford and Clare, travel to Limerick on Sunday to play the reigning All-Ireland champions at the Gaelic Grounds. Tipp and Limerick have had some great Munster championship clashes down through the decades, but this year Tipperary look weak and it's difficult to see how they can trouble a powerful Limerick team.
COMERS HAVE BIG PLANS FOR GALWAY
According to the Comer brothers, the new owners of Galway United, the club's new training facilities near Athenry will be far superior to Arsenal's. The club has submitted planning permission for a 110-acre state-of-the-art centre of excellence in Athenry. The Mountain South facility will be shared with Connacht Hockey and will boast gyms, offices, canteens, a club shop, three grass pitches, five astro pitches and a soccer dome. The Comers, long-time sponsors of the club, moved to attempt to take an 85 percent share of United and the fan-owned club voted to allow such a move take place. The multi-purpose facility will also have a full-sized GAA and/or rugby pitch, which can also cater for soccer training along with two hockey fields and multi-purpose spaces for sports such as tennis and volleyball. By then Galway hope they will be back in the Premier Division of the League of Ireland; indeed that could happen at the end of this season.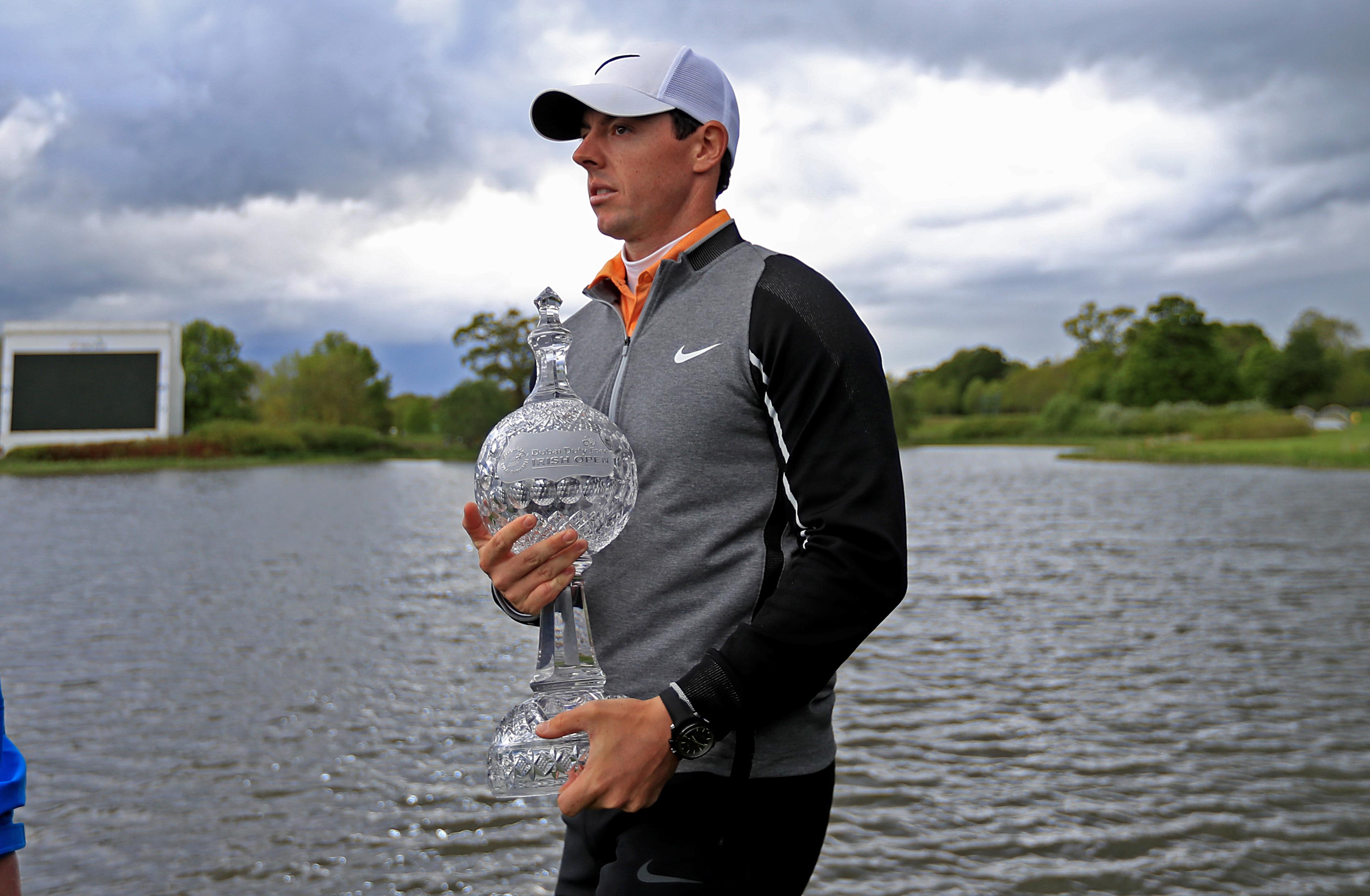 K CLUB GETS LONG-TERM DEAL
The Irish Open will be played at The K Club in 2023, 2025 and 2027. The Kildare venue has agreed a long-term deal with the DP World Tour to host the tournament, as well as the Challenge Tour's Irish Challenge in the intervening three years from this July. The Irish Open is being sponsored by Horizon Therapeutics, whose company is headquartered in Dublin, for the next six years. It's 16 years since The K Club became the first Irish course to host the Ryder Cup, while the Irish Open has been played there once previously, when Rory McIlroy triumphed in 2016. This year's Irish Open will be played at Mount Juliet in County Kilkenny from June 30 to July 3. 
20 COUNTIES ENTER GAELIC MASTERS
Twenty counties will compete in this year's All-Ireland Gaelic Masters (Over 40s) football championship. The competition gets underway on May 7 and each team will play six rounds between then and July 23 ahead of the knockout stages. All games will be played at neutral venues. The counties taking part are: Antrim, Cavan, Clare, Cork, Donegal, Down, Dublin, Galway, Kerry, Kildare, Laois, Leitrim/Longford, London, Louth, Mayo, Roscommon, Sligo, Tyrone, Waterford and Westmeath. A few years back the organisers seemed to have problems with insurance, but the competition was played last year when Tyrone beat Dublin to lift the Dr. Mick Loftus Cup.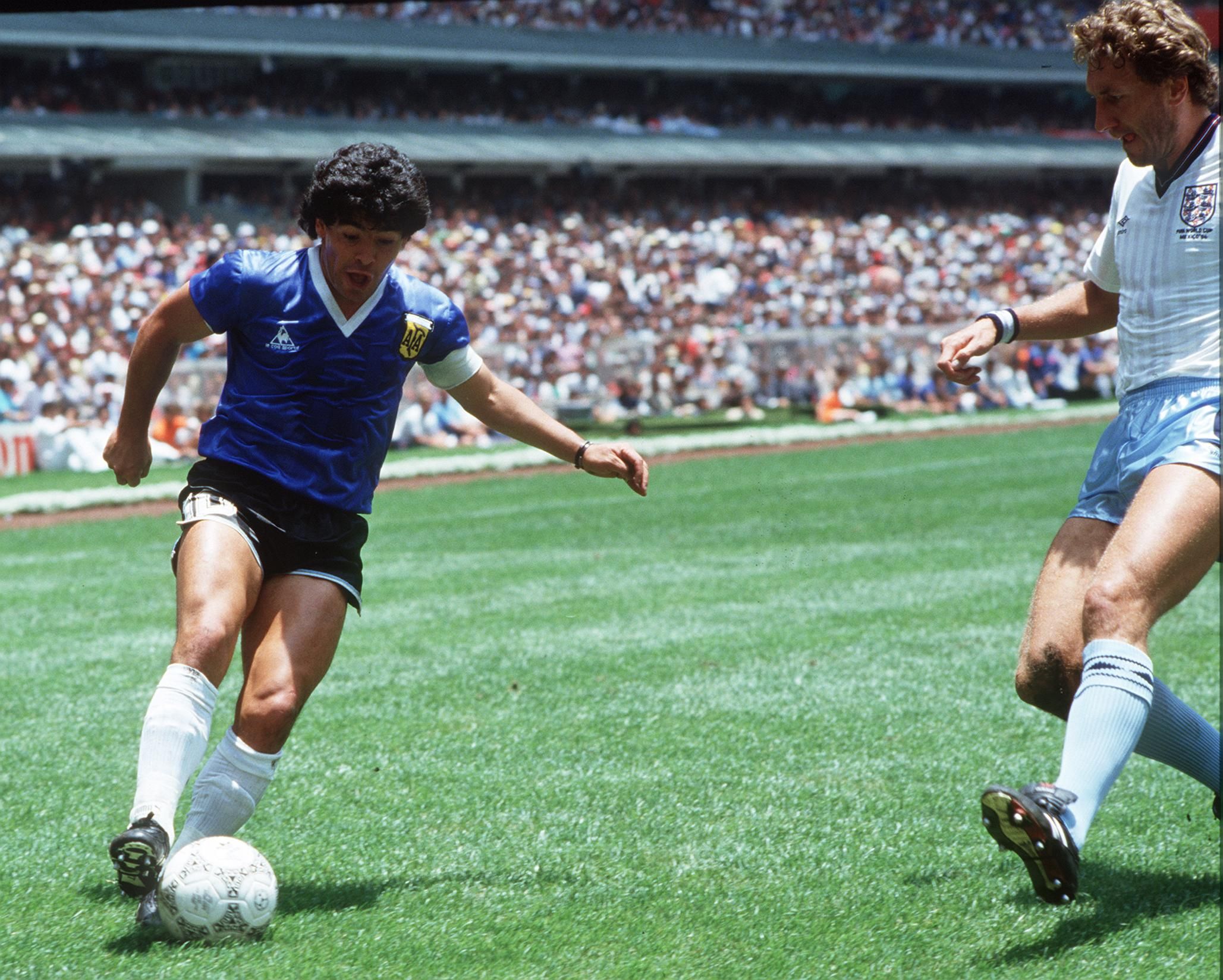 HODGE PUTS MARADONA SHIRT UP FOR AUCTION
One of the most precious items of memorabilia in sporting history has been put up for auction and the bidding ends today. Wealthy bidders have the chance to buy Diego Maradona's shirt from the 1986 World Cup win against England, a game in which he scored the "Hand of God" goal and the "Goal of the Century.".  The football icon, who died in 2020, swapped shirts with England midfielder Steve Hodge after full time and Hodge has been in possession of the treasured item since. Hodge said: ''I have been the proud owner of this item for over 35 years, since Diego and I swapped shirts in the tunnel after the famous game. It was an absolute privilege to have played against one of the greatest and most magnificent football players of all time.'' The jersey is expected to sell for between 4-6 million pounds.
WEESHIE ROUNDABOUT
Former Kerry footballer and Radio Kerry broadcaster Weeshie Fogarty has had a roundabout outside Fitzgerald Stadium in Killarney named after him. Weeshie, who died in 2018, was famous for his commentaries on Radio Kerry and also presented the popular "Terrace Talk" programme on Monday nights.  He won an All-Ireland senior medal with as a sub with Kerry in 1969 and worked as a psychiatric nurse in nurse in St Finian's Hospital beside Fitzgerald Stadium. He was a native of Killarney and played his club football for St Finian's and Legion.