Brian Fay, a University of Washington senior from Dublin, won the 3,000 meters steeplechase at the Pacific-12 Conference Outdoor Track & Field Championship meet in Eugene, Ore. on Saturday. He got over the jumps with a winning time of 8:32.47. 
 "The pace was okay, and it kind of suited me there with the hard close," said Fay. "I'm not used to steepling with loads of bodies, so that was kind of new, not to be able to sight the barriers until late, so my jumping was not too clean the first 2k, but I managed to get it under control and rally the last (kilometer) and last 400, so it worked out well. It's a nice experience, and to win a race no matter how big or small, I'm delighted with it."
The Butler duo of Barry Keane and Evan Byrne finished first and second, respectively, in the 10,000 meters at the Big East Outdoor Championship meet in Storrs, Conn. Keane, a junior from Waterford, broke the tape in 29:27.12, with Byrne, a senior from Cork, along in 29:29.26. Shane Coffey, a Providence College sophomore from Naas, Co. Kildare, got fifth place in 30:08.36. 
The University of Tulsa's Irish trio accounted for 40 of the Golden Hurricane's 123 points in the American Athletic Conference Championship meet in Wichita. Their Michael Power, a junior from Dungarvan, Co. Waterford won the 1,500 meters, breaking the tape in 3:45.30. Teammate Cormac Dalton, a junior from Mullingar, Co. Westmeath, was along for fourth place in 3:48.64. Tulsa senior Peter Lynch of Kilkenny won the 10,000 meters with a 30:54.92 clocking. The aforementioned trio filled out the third through fifth spots in the 5,000 meters, a race that Tulsa dominated by accounting for the top seven finishers. Lynch took third place (14:26.00), Dalton was fourth (14:27.38) and Power fifth (14:34.02) in a race won by teammate Scott Beattie in 14:23.07. Tulsa got third place among teams, with Wichita State wearing the crown.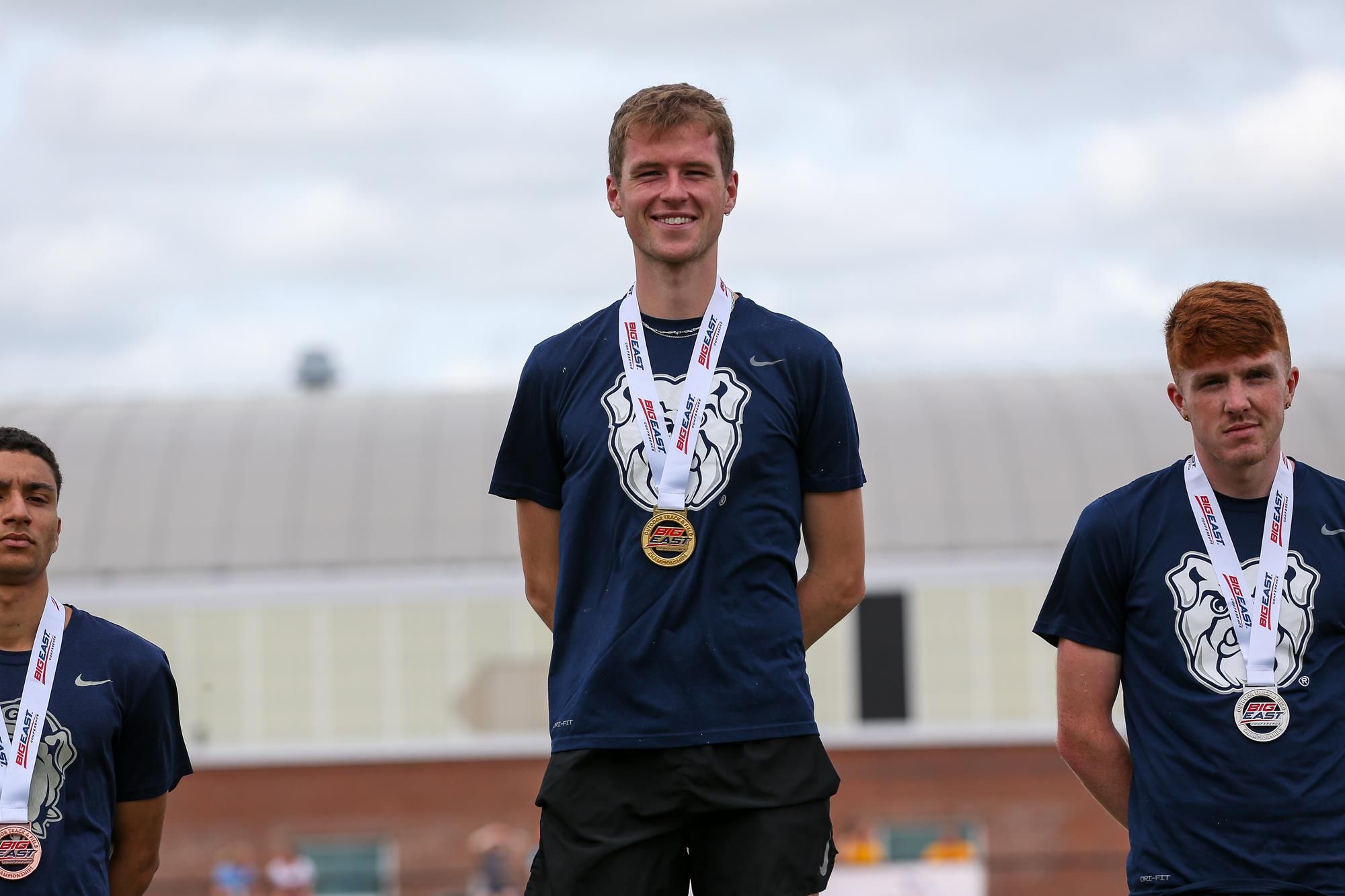 WOMEN'S TRACK & FIELD
Rhasidat Adeleke, a University of Texas sophomore from Dublin, got third place in the 400 meters at the Big 12 Conference championship meet in Lubbock, Tex. She finished in 50.70 in a race won by teammate Stacey Ann Williams in 50.21. Adeleke also ran a leg on the Longhorns' winning 4x100 relay entry.
Temple's Laura Nicholson, a junior from Bandon, Co. Cork, got second place in two events at the American Athletic Conference championship meet in Wichita. She ran the 800 meters in 2:09.54 against a winning 2:08.21, and completed the 1,500 meters in 4:22.97 against a winning 4:19.67. Cincinnati's Ellie Leather finished in front of her in both events. 
Orla O'Connor and Laura Mooney scored points for Providence in the Big East Championship meet in Storrs, Conn. O'Connor, a junior from Waterford, checked in third in the 10,000 meters. She finished in 35:37.07 in a race won by teammate Lilly Tuck in 35:17.98. Mooney, a freshman from Cappincur, Co. Offaly, was fifth finisher in the 5,000 meters behind a quartet of Georgetown runners. She finished in 16:32.83, with winner Maggie Donahue in at 16:11.91. 
WOMEN'S TENNIS
Duke advanced to the quarterfinals round of the NCAA Division 1 tournament with a 4-1 victory over Georgia in Durham, N.C. on Friday. Senior Georgia Drummy of Dublin scored the clinching point when she prevailed over Dasha Vidmanova, 4-6, 7-5, 6-3, in a hard-fought battle at second singles. The Blue Devils will play North Carolina State on Friday in Champaign, Ill. The ACC rivals met on April 1, with Duke eking out a 4-3 win. The team champion will be crowned on Sunday, with individual play to begin there on Monday.
MEN'S GOLF 
Luther College had a short run in the NCAA Division 3 Championship at Mission Inn in Howie-in-the-Hills, Fla. The Norse were victims of the 36-hole cut, which also kept Ben Phipps from playing the final two rounds. The senior from Ardee, Co. Louth stood 35th on the individual leaderboard after rounds of 73 and 78, which wasn't high enough for him to continue on by himself.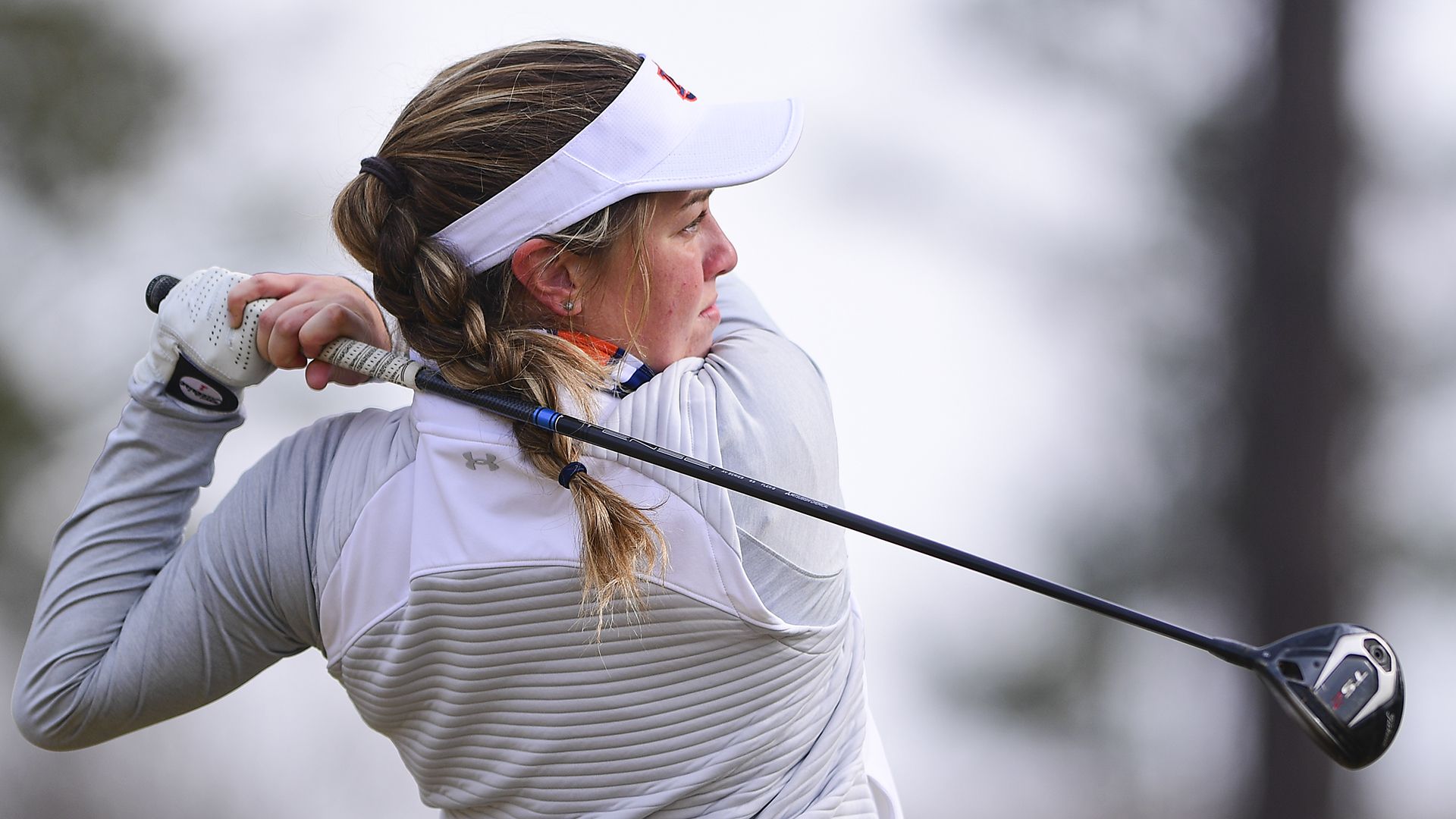 WOMEN'S GOLF 
Auburn's Anna Foster was one of three Auburn golfers to manage top-10 finishes in the NCAA Division 1 Stillwater Regional at Karsten Creek in Stillwater, Okla. The Dublin sophomore sloughed off rounds of 78 and 74 to shoot up the leaderboard with a closing 67, which was co-low for that round. At 3-over-par 219, she was seven strokes behind medalist Maddy Hinson-Tolchard of Oklahoma State. Auburn shared third place with Oklahoma State, both of which now move on to the finals, which begin on Friday in Scottsdale, Ariz.
Wake Forest is also going to Scottsdale. Their Lauren Walsh finished tied for 36th place in the Franklin Regional, played at Vanderbilt's Legends Course in Franklin, Tenn. The County Kildare junior strung together rounds of 75, 73, and 75 to finish seven strokes over par and 19 behind medalist Polly Mack of Alabama. The Demon Deacons finished third among teams and have qualified for the finals. 
Mairead Martin finished joint-17th at the Albuquerque Regional, played over the University of New Mexico's Championship course. The University of Louisville senior from Kanturk, Co. Cork recorded rounds of 75, 69 and 76 to finish four strokes over par and 13 off the low number belonging to Oregon's Briana Chacon. That middle round was co-low. The Cardinals finished tied for seventh in the team scramble, in which the top four move on to the finals. 
In the Tallahassee Regional at Seminole Legacy in Tallahassee, Fla., Sara Byrne, a Miami (Fla.) freshman from Douglas, Cork, got a share of 21st place. She shot 77, 72 and 75 to finish eight strokes over par and 14 off the low number posted by Florida State's Beatrice Wallin. Miami missed out on advancing by five strokes, finishing fifth among teams.