There were no laurels bestowed upon Irish golfers over the weekend but not for want of trying. Padraig Harrington came closest, playing runner-up to Steve Stricker in the Regions Tradition on the PGA Tour Champions. Elsewhere, Seamus Power and Niall Kearney worked out top-20 finishes.
Harrington, still looking for that first win among the sport's elders since he became eligible late last summer, strung together rounds of 69, 66, 70 and 68 to finish the event 15 strokes under par. Stricker was in control from the outset and cruised to a six-stroke victory over Harrington at Greystone in Birmingham, Ala.
His second-round play put Harrington in contention. He birdied four of the final six holes to set himself up to challenge Stricker on Saturday. But that fizzled as he played the first six holes two strokes over par. He stanched the bleeding, though, and finished the day with eagle at 18 when he curled in a putt of about 20 feet.
Sunday began well enough with birdie at each of the first two holes but Harrington gave those and more back with double bogey at the fourth and bogey at the fifth. He clawed his way back, however, trimming five strokes off par the rest of the way, although he was playing for second money at that point.
A bit of a late surge saw Darren Clarke stake his claim to a share of 13th place at 10-under-par 278 (72-71-68-67). He went out in 38 on Saturday but shot 30 coming in, thanks to six birdies. He nearly matched that on Sunday but settled for a back-nine score of 31, capped off by an eagle of his own at 18 on a putt of about 15 feet.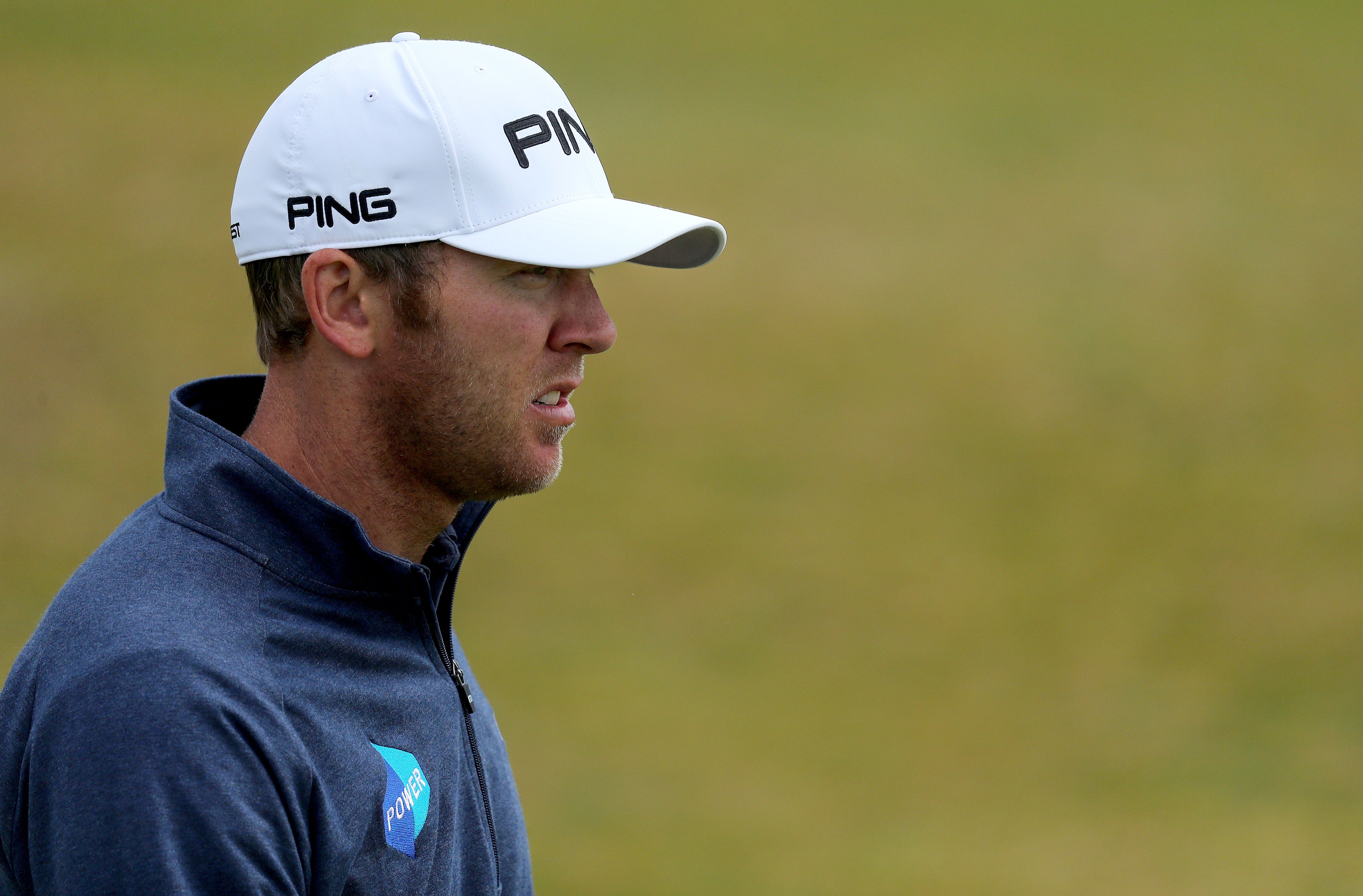 PGA TOUR
Power became relevant in the Byron Nelson Classic after a couple missed cuts that followed the Masters. There was little that could be taken for granted here after Sebastian Munoz shot an opening-round 60. Power countered with 66, although there was a gap to close.
Once again, Power limited his bogeys to just one on Friday, forging one less birdie to shoot 67. He, too, landed an eagle putt at 18 on Saturday, knocking the ball in from 31 feet. That capped a round of 69 that left him six strokes off the lead.
A top-10 result was the best that Power could hope for as play unfolded on Sunday as the leaders weren't backing up. Even that went kaput at 17 when he took his first bogey on the round, settling for 68 and a share of 17th place, eight strokes behind medalist K.H. Lee.
John Murphy got off to a rough start, shooting 76 on Thursday. A birdie at the par-4 first hole was reason for optimism but he squandered that with bogey at each of the next three holes. He tacked on a pair more without benefit of any birdies. He recovered nicely on Friday, though, shooting 69. At a stroke over par for 36 holes, he missed the cut by five shots.
This week's PGA Championship at Southern Hills in Tulsa brings Power, Harrington, Shane Lowry and Rory McIlroy together for the year's second major.
DP WORLD TOUR
Category 18 on this circuit guarantees you few playing opportunities as Niall Kearney is well aware. The Soudal Open in Antwerp, Belgium was just his fifth outing of the season and he came away tied for 15th place. Rounds of 69, 67 and 69 had him situated just three strokes off the lead heading into Sunday.
Kearney was stuck in neutral going out with neither birdie nor bogey, not such a bad state of affairs considering the three dropped shots that he accrued on the first six holes after making the turn. He got one back at 17 but his 73 (which left him seven strokes behind champion Sam Horsfield) has implications beyond his not winning the tournament.
Next up on the slate in two weeks is the Dutch Open. Kearney led that event at
Bernardus Golf after the first round last year before working out a share of 12th place. Ordinarily, he should be looking forward to returning there but not so fast. At present, his Category 18 status places him 33rdon the Alternates List. A top-10 finish in Belgium would have been good enough to assure him a spot in the Dutch but he finished one stroke outside that territory. So, he gets to spend the next week hoping for colleagues to drop out while he explores the possibility of seeking an invitation from the organizers.
Jon Caldwell and Cormac Sharvin, however, are good to go next week in the Netherlands. They'll each enter off a missed cut in Belgium, both having shot 2-over-par 144 for 36 holes to miss by three strokes. Caldwell has made just three of 12 cuts thus far in 2022, his best showing a tie for 40th place in Qatar back in March. Sharvin has made only one cut in his seven attempts on this tour in 2022. That lone bright spot was a joint-74th spin in Kenya in March.
Kearney, who has made the cut in all four of his DP World Tour starts in 2022, meanwhile, tries to keep both his golf form and his spirits from eroding.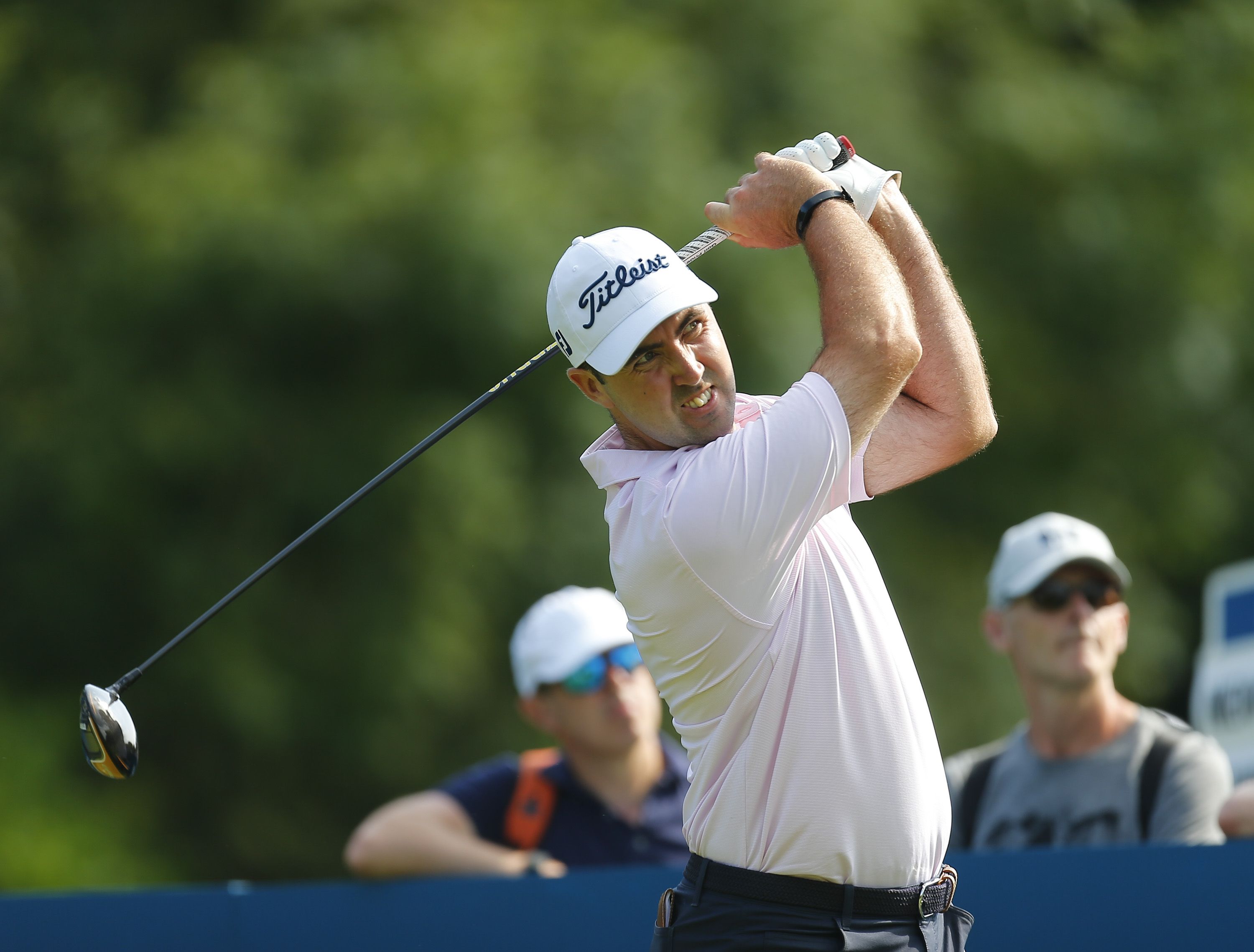 LPGA
Stephanie Meadow just did make the cut at the Cognizant Founders Open at Upper Montclair Golf Club in Clifton, N.J. A bogey at the 15th hole during Friday's round added an element of danger to the final three holes but she played them evenly; thus, her rounds of 71 and 72 bought her weekend playing privileges.
Meadow shot 73 twice over the weekend to settle into a share of 68th place, 20 strokes behind the victorious Minjee Lee.
Leona Maguire's struggles continue. Thursday's round of 69 augured a turnaround but Friday's 76 left her two strokes on the wrong side of the cut line. That's her third straight missed cut and she hasn't sniffed a top-20 finish since early March in Thailand.
The ladies are off this week but regroup for match play in Las Vegas next week.