The shuttle from the Dublin airport started moving just as I boarded.  But, when I took my seat, something was missing.  A plastic bag with the journal I had been writing in was gone.  Crossing the Atlantic, I had forced myself to ignore the in-flight entertainment and draft some monologues for a play I had conceived of years before, about Boann, the Irish goddess who opens a forbidden well, creates the River Boyne and becomes the deity of poetic inspiration. 
I visited the airport lost-and-found the next day (and multiple times after that), to no avail.  The journal was lost. 
So, I went to a Euro store, bought a notebook whose cover shouted "Everything Is Going to be OK," and in Dublin, Wexford and Kildare wrote the pages over again.  I like to think I improved them, though that might be the influence of the optimistic notebook cover.
I knew "Boann and the Well of Wisdom" would aspire to poetic language.  It would dramatize the tale of a poetic goddess, after all.  But the drafts written in Ireland were in prose.  
Using my laptop back in New York, I converted the characters' ruminations into lines of modern poetry through a process of subtraction.  I removed conjunctions and articles, leaving primarily nouns and verbs. 
Most versions of the myth feature Boann and Nechtan as husband and wife with Nechtan and his cup bearers the only people with access to the forbidden well.  But I chose a version that described the characters as father and daughter.  This enabled me to focus on just two characters and to address themes of youth vs. age and change vs. stability. 
However, the myth of Boann only provided the kernel of a story.  I had to imagine new scenarios and make significant decisions.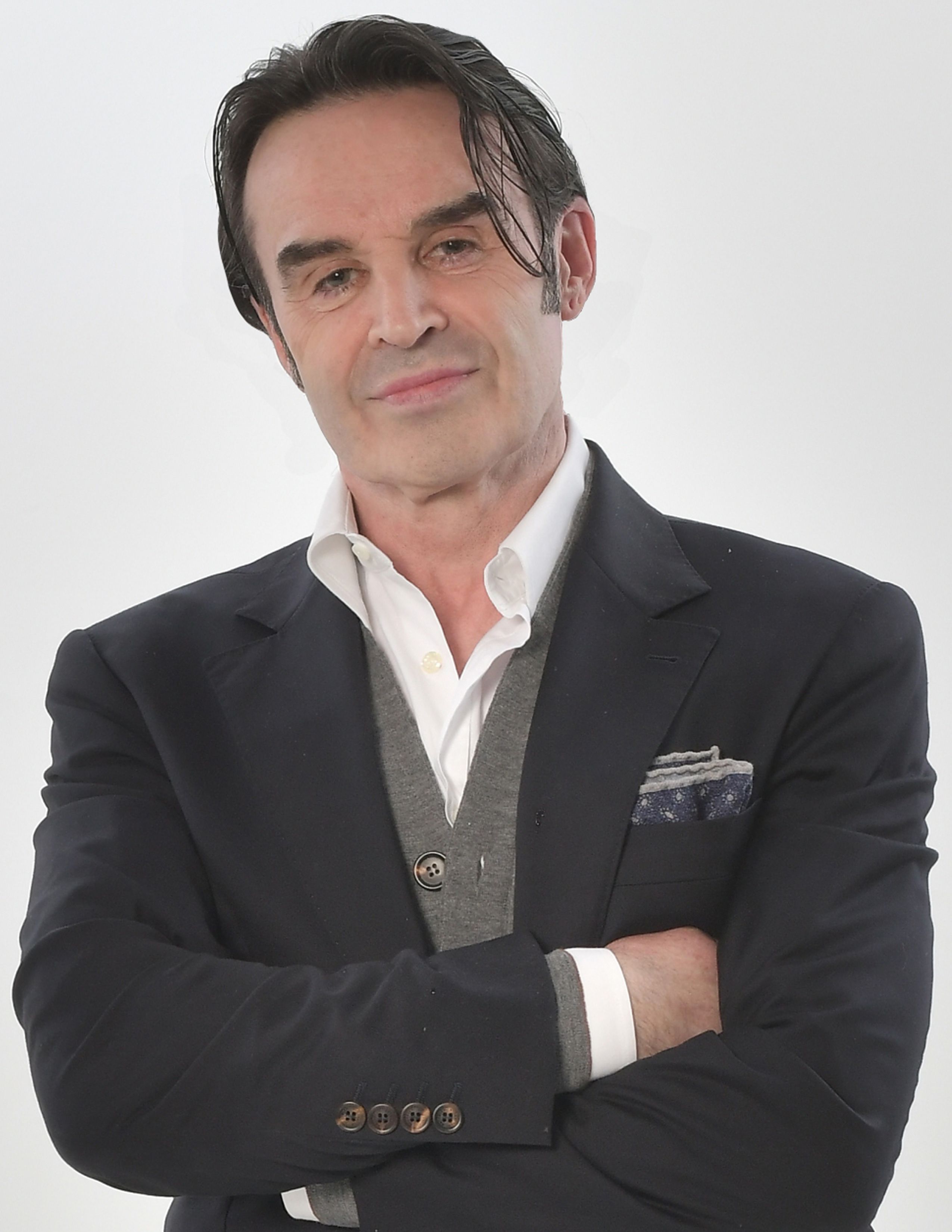 Gary Troy will appear in "Boann and the Well of Wisdom."
Where?  The story would take place in a pub called the White Cow (English translation of Boann), rather than among kings and queens.  I considered locating the pub in my hometown of Philadelphia or in New Orleans, but ultimately chose the source of the Boyne in Carbury, Co. Kildare.  
When?  The play would exist in its own time marked by anachronisms — modern accoutrements like pint glasses alongside ancient goddesses and Brehon law.  "Boann and the Well of Wisdom" would take place in an Ireland uninfluenced by Christianity or English law.  
What did the well's lid conceal?  I did not want the taboo to resemble the sexist tales of Pandora from Greece or Eve from "Genesis" – with evil released into the world.  I imagined taboos involving Boann and a singing career.  But none of the ideas satisfied.  Finally, I hit upon a taboo that I believe has particular resonance in Irish culture, especially for Irish Americans.  
The ending: Would Boann be destroyed by the water from the well?  No, that was too simple.  I believe the ending is not punitive or destructive, but positive.  I hope you'll agree.  
In 2019, "Boann and the Well of Wisdom" had two staged readings in New York (Sarah Lafferty and Gary Gregg in February, Sarah Street and Gary Gregg for charity in August) and Dublin (Niamh Ryan and Laurence Lowry.) 
In January 2020, "Boann and the Well of Wisdom" was accepted into the New York Theater Festival, but Covid delayed the production several times.  Because the team was not ready, I pulled it from that festival but found a home for it in Origin Theatre's 1st Irish Festival 2022.  With a captivating performance and extraordinary commitment from Annalisa Chamberlin (actor, co-producer, director, sound designer, and more) as well as powerful acting in his New York debut from Brendan J. Mulhern, we persevered through the Omicron wave and a bomb cyclone to provide audiences at Ryan's Daughter pub with a beautiful production that made people think.  
Now "Boann and the Well of Wisdom" is back in the New York Theater Festival with Glory Kadigan as director, a team of talented designers, Annalisa Chamberlin as Boann and Gary Troy* as Nechtan at the Lower East Side's Teatro Latea, 107 Suffolk Street, on June 1 at 6:30 p.m., June 3 at 4 p.m., and June 5 at 1 p.m. Tickets and details here.  
* Appearing courtesy of Actors' Equity Association.