"It was a glorious time."
That's how David James described his stay in the West Clare cottage of fellow poet Thomas Lynch. His more than a month near the coastal town of Kilkee was part of a sabbatical from Oakland Community College in Michigan, where he has taught writing for 20 years. 
In a recent essay in the Echo, James recalled, "My wife joined a knitting group that met Thursday evenings in Carmody's bar in Carrigaholt; she was with the ladies for five weeks while I read and wrote and drank in the back of the bar."
He added, "The images and experiences from our daily wanderings found their way into the writing." The second half of "Wiping Stars from Your Sleeves," 28 of the book's poems, were written in West Clare.
"What surprised me the most was how the Irish landscape worked its way into my writing," the poet said.James now dedicates the volume to "one of the Wild Wooly Women of the West, the love of my life and partner in this crazy journey, Debra Marie."
It has been winning a lot of praise from fellow writers. 
Marc Sheehan, the author of "Vengeful Hymns," wrote, "This new collection of poems from David James has it all, from his trademark bravado absurdism to heart-on-the-sleeve love poems. The latter, especially, make this book a real achievement. Set within a sojourn to Ireland, James gives praise not just to the tender moment (and place), but to the years spent in what Wendell Berry called 'The Country of Marriage.' When the definitive anthology of 21st-century love poems is published, I believe James's 'The Long Fall,' 'Blueprint,' and others will be included because they're poems that shine, that can't be wiped away."
"This book is an anthem to time," Joy Gaines-Friedler, the author of "Capture Theory," said, "where the poet shows us how we can 'finally [rise] up on two feet to demand full control.' I feel like I need to carry this book with me, to dip into its open heart and hear its clever phrasings, its sweet singing."
"Feeding Wild" author Robert Haight commented, "Spanning a range of tones from solemnity to lightheartedness, this collection is alive with the sense of the mystery of being in the world, insisting 'the Holy Land was the here and now,' and 'like these days washing over my grateful soul,' it leaves readers refreshed and renewed."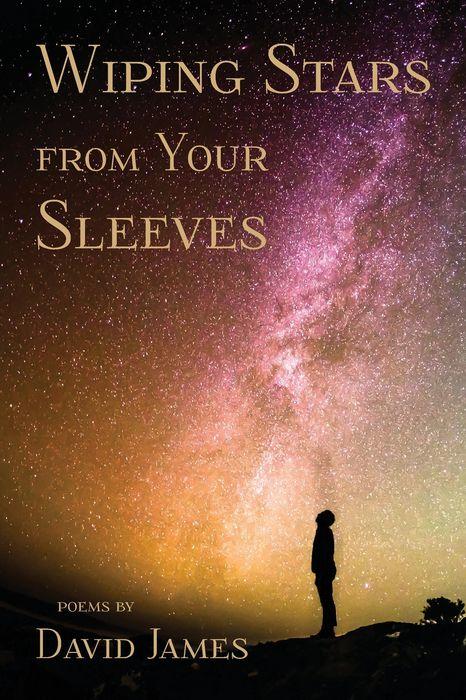 David James
Date of birth: Sept. 1, 1955
Place of birth: Detroit
Spouse: Debra
Children: Collin, Nathan, Leah
Residence: Linden, Mich.
Published works: "A Heart Out of This World," "She Dances Like Mussolini," "My Torn Dance Card," "A Gem of Truth," "Nail Yourself into Bliss," "Wiping Stars from Your Sleeves" and "Alive in Your Skin While You Still Own It" (all books of poetry). The latest, "Alive in Your Skin While You Still Own It," is an eclectic collection of poems with some dating back 40 years. I've never been very good at arranging my poems into some thematic format; my poems spray themselves all over the page in terms of style and content.
 What is your writing routine? Are there ideal conditions?
 Any quiet time I can wrangle away becomes the ideal time to write. Often, I drive in my car and park somewhere to write because of three things: 1) no one knows where I am, 2) no one bothers me and 3) I'm not at home to see all of the other things I should be doing!
What advice do you have for aspiring writers?
 Be fearless as you write; try to imitate your favorite writers so you can learn from them; expose yourself through reading to as many styles and genres as possible; believe in yourself and don't be afraid to fail—each mistake will blossom eventually into a something that will help you. 
Name three books that are memorable in terms of your reading pleasure.
"A Prayer for Owen Meany," John Irving; "Devil in a Blue Dress," Walter Mosley; A New Collected Poems," Galway Kinnell.
What book are you currently reading?
"Memoir of the Hawk" by James Tate.
If you could meet one author, living or dead, who would it be?
Samuel Beckett is my playwriting hero. I would love to sit in a pub with him, drink our Guinness and whiskey, and talk about how to create art, how to find original ideas, how to remain childlike in the face of so much despair. I would also ask him if he knew where Godot might be…
What is your favorite spot in Ireland?
I am very fond of the Loop Head area along the western coast, County Clare, but I also love Mizen Head [County Cork]. There may be no other place on earth as majestic and impressive.
 You're Irish if...
There's a little green in your blood.