Some politicians rarely, if ever, see the irony in the words they use. Take Boris Johnson. He is currently using the dispute between the Ukraine and Russia to distract attention from the Downing Street Party-gate scandal.
As more and more voices within his own party are questioning his leadership credentials Johnson is busy presenting himself as a leader on the world stage standing up for the rights of others. And so we get: "We won't accept a world in which a powerful neighbour can bully or attack their neighbours … all people have the right to live safely and choose who governs them."
In a short period in which two Police Ombudsman reports exposed the extent and depth of British state collusion with loyalist death squads and the families of human rights lawyer Pat Finucane and Sinn Féin Councillor John Davey marked the anniversaries of their murder through collusion, Johnson's remarks carry a strong whiff of hypocrisy. British policy toward Ireland is the very definition of a "powerful neighbour" that bullies and attacks its neighbor.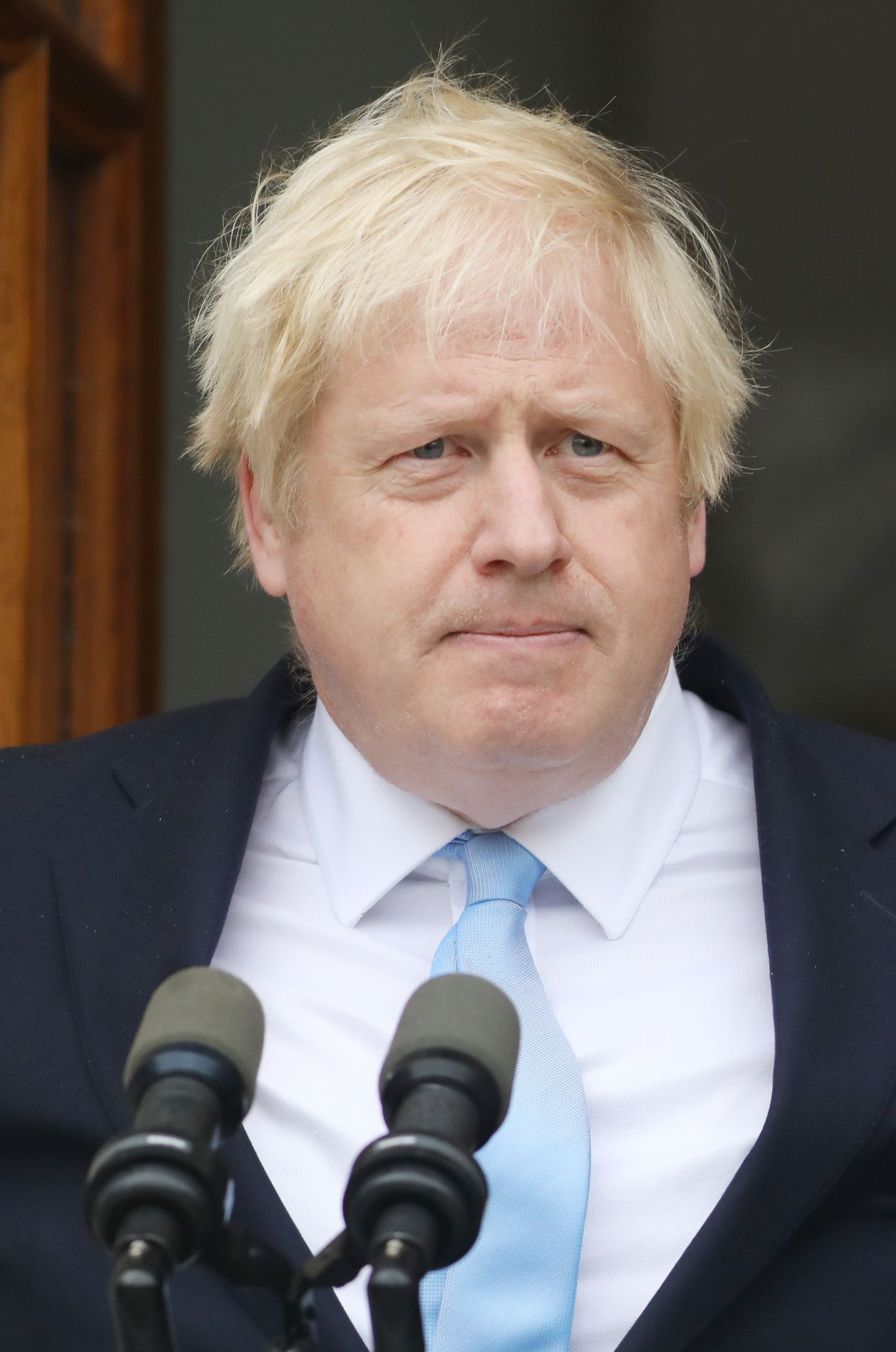 Johnson is an English nationalist. He leads a party and a government that proudly defends Britain's imperial past, including the invasion and occupation of countless small nations and the murder and subjugation of millions of people. 
This is the same state which used bogus claims of "weapons of mass destruction" to invade Iraq and which is currently selling billions in weapons and bombs to Saudi Arabia. The result of these arms sales has been described by the UN and others as significantly contributing the worst international humanitarian crisis in decades.
Most recently the British government rejected an Amnesty International report that accused the Israeli government of running an apartheid state and oppressing the Palestinian people. What are these actions except those of a bully and neighbor supporting other bullies to attack their neighbors?
But being a bully is about more than having a contemptible and aggressive foreign policy.  The British government's shambolic Brexit policy is also causing enormous hardship to its own people. Its Covid policy has seen billions of pounds siphoned off through corruption to friends and associates. And it is predicted that by the summer almost five million people - including two million children - will be suffering serious food insecurity.  
For these citizens that means smaller meals or skipping meals entirely; being hungry but not eating because they can't afford food or get access to food; or not eating for a full day because they can't afford to. For many it's about heating or eating. Isn't this also being a bully? 
This is the political establishment that unionist leaders have consistently allied themselves to and who's economic, social and foreign policies they support. Even as Johnson stabs them in the back and the chest over Brexit, even as he is exposed as a serial liar, and breaks his commitments to them again and again, the DUP still support him. Three weeks ago a smiling Jeffrey Donaldson left Downing Street with another deal done. The next week the double jobbing scam to allow him to stand for the Assembly election while remaining an MP was scrapped by Johnson. Will unionism ever wake up to the reality that no British government is concerned for them? It is all about their self-interest.
Hopefully, some unionists see this. Hopefully they are seeing beyond the short sightedness of the DUP and others. 
This is a time of transition but it is a dangerous time also. Challenging those who think it's alright to bully and bluster and treat others as inferior is always dangerous. But as we all know the only way to defeat a bully is to stand up to him. So let's continue to do that. Together. When Mr Johnson is only a bad memory we will still be here. He is the past. We are the future. 
REGISTER TO VOTE AND MAKE CHANGE
The Assembly election is now firmly scheduled for May 5 – a date republicans mark each year as the anniversary of the death on hunger strike of Bobby Sands. 
The importance of this election cannot be overstated. The DUP and UUP refuse to state whether they will accept a Sinn Féin First Minister. One hundred years after partition and almost a quarter of a century since the Good Friday Agreement, unionist leaders continue to treat nationalists as second class citizens. Whether it is in their opposition to Irish Language legislation or to a Sinn Féin First Minister, unionist leaders still believe they can deny nationalists our basic human rights. This is not acceptable.
Those days are over, gone, done with. The sectarian bullying of the past has to be consigned to the past. However hard some elements try to stir up sectarian tensions, attacking academics or lawyers or other professionals on the sole basis that they are Catholic they will not succeed. The day of inequality and second class citizenship is finished.
The Assembly election provides a once in a generation opportunity to transform and fundamentally change the direction of travel. Constitutional change is now at the top of the political agenda. A United Ireland is on the horizon and is achievable if we collectively apply ourselves. It is important that this opportunity is grasped. You too can be a change maker. But only if you are registered to vote. 
I appeal especially to young people who are either not registered or are not inclined to vote. You can make a real difference. You have until 14 April to Register to Vote.  https://www.eoni.org.uk/Register-To-Vote.
BEAUTIFUL WOMAN, BEAUTIFUL SOUL
Last week we buried our friend and comrade Annmarie McCarthy nee McWilliams. She died in hospital on February 7 after a short illness. On Friday morning Annmarie was brought to the republican memorial garden in Ballymurphy where local republicans paid their final respects to a woman Aisling O'Reilly aptly described as "a beautiful woman with a beautiful soul."  In a wonderful gesture of solidarity and comradeship the honor guard of women comrades surrounded the coffin and held hands as a minute's silence was held.
Annmarie was born on the Shore Road in North Belfast in November 1955. She was the only girl among 10 brothers. At the age of 11 she and her family moved to a new house in the Westrock estate in West Belfast.
Her lifelong friend and comrade Marie Gavaghan, who was in Armagh, also gave the oration. She said: "Annmarie began her republican activism in the Cumann na gCailíní, before joining the Cumann na mBan and then the IRA. She went through the prison system. Never faltering. Never wavering. An undauntable and unbreakable spirit. She was interned for 19 months in Armagh Jail and on her release returned to active service. She had a steely determination despite the beatings she took from the British Army."
Her 16 year old brother Jason was shot and killed in disputed circumstances by the British Army in August 1977. Her husband Tony McCarthy was shot and killed in March 1987. Annmarie was left a single mother with four boys. 
Despite these tragedies in her life Annmarie continued to work on behalf of the political prisoners and for their families. She was in Green Cross and most recently she worked in a voluntary capacity in An Fhuiseog – the Green Cross shop on the Falls Road.
I had the honor and great privilege of knowing Annmarie for almost 50 years. Throughout her life she remained a determined republican activist. 
She was also a loving mother, a grandmother and great-grandmother, and a dedicated friend and comrade. She was a kind woman. I want to extend from Colette and myself our deepest condolences on their loss to her loving partner Bobby, her sons Tony, Callan, Thomas and Criostoir, her grandchildren and her brothers Fra, Pat, Martin, Peter, Joseph and Tambo.