Whenever I go back home I always keep a weather eye open for the hidden Ireland.
Alas, I rarely catch a glimpse of this roiling presence in modern European Ireland. In my boyhood, however, I often stumbled upon it.
I was blessed by being close to two sets of grandparents. In fact I grew up in a drafty old house in Wexford town owned by my maternal grandfather.
Thomas Hughes, born in 1880, believed in ghosts, banshees, and all manner of púca, as did many of his friends who lived in the nearby countryside. These rural folk considered the veil that shielded the living from the dead to be very flimsy.
When we visited their remote farmhouses on Sunday afternoons, the talk was so spiked with references to hauntings and fairy abductions I rarely strayed far from the open-hearth fire. The shadows in those old kitchens seemed to throb with life, and you could almost touch the hidden Ireland lurking behind them.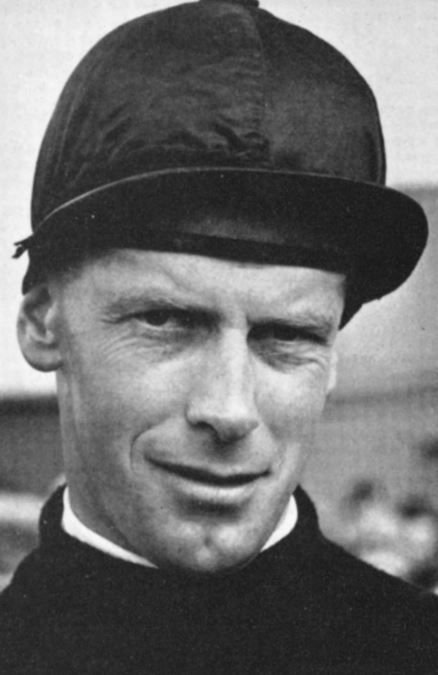 My paternal grandfather, Lar Kirwan, was a prosperous cattle dealer with a substantial farm just outside Wexford town. A man of "scant imagination," as my Granny put it, he had no truck with any kind of superstition. Maggie Kirwan, on the other hand, recognized that all living things had a soul, and was wary of upsetting the least of them.
Only fitting then that in the small yard outside her kitchen window the hidden Ireland sprang into view one overcast St. Stephen's Day afternoon.
Coincidentally, the legendary Irish horse, Arkle, was contesting the King George VI Steeplechase at Kempton Park that same afternoon.
My grandfather was a racehorse enthusiast and this man of "scant imagination" liked nothing better than to wager "a few bob," especially when his favorite jockey, Pat Taaffe, was aboard the great Arkle.
And so we were all gathered in the kitchen after savoring the remains of the Christmas turkey. Even my normally saturnine grandfather was smiling at the prospect of watching this three-mile contest on his new television.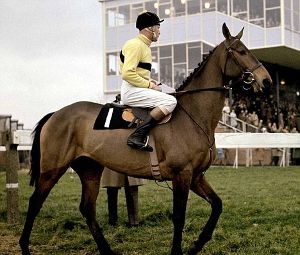 When, lo and behold, the sound of drums and cymbals erupted outside in the yard.
"Are they mad," Lar Kirwan hissed in fury, "at twenty minutes to bloody three on race day?"
He had no idea what this commotion signaled, but it would have to be dealt with forthwith, for the King George VI Stakes would be off and running at 3pm sharp.
At that moment a hatchet-faced man, bearing a marked resemblance to Eamon de Valera despite wearing a ladies bonnet and tartan shawl, peered speculatively in the window at us.
"'Tis the Wren Boys!"  My Granny announced in trepidation.
"Get them out of here now!" Her spouse ferociously muttered.
"How can we? Sure they'd put a curse on us and say we were the meanest family in County Wexford."
"Where's the gun?"
"Gun, how are you! Didn't you order it out of the house in case they thought we were in the IRA?"
But neither armored cars, nor tanks, nor guns would have stopped these unruly mummers, one of whom was cavorting around with an oversized pair of ladies bloomers pulled tight over his cavalry twill trousers.
Meanwhile, a third more soberly dressed gentleman rattled a cage containing a forlorn and frightened wren.
The Wren Boys hollered to the overcast skies that they were the descendants of Saint George and were about to slay the dragon that was threatening the many bullocks my grandfather was fattening on his farm.
It was like the earth had opened and the past poured forth before our eyes. I could make little sense of what else they were roaring about, but I could tell they expected to be rewarded for their efforts.
My grandfather squinted at his watch as Arkle cantered down to the starting line and the bloomered offspring of Saint George danced a jig in the kitchen yard. My grandmother burrowed desperately inside her purse. 
Suddenly the Wren Boys froze outside our window - their hands outstretched in demand.
My Grandfather sank back in his armchair in relief as the flag went up and Arkle galloped into an early lead.
My grandmother handed over some pound notes in grateful supplication, and the Wren Boys melted back into the world they came from – the hidden Ireland.