I'm relaxing with room service in my suite at the Fitzpatrick Castle in Killiney, just outside Dublin. The rest of our group returned to Chicago very early this morning, but I opted for a day of recovery before I leap once more unto the breach of Chicago.
This was my 11th trip to Ireland, my tenth leading a group of fellow Yanks smitten with the old sod. My pal Derry Cronin of Specialized Travel sets us up with a luxury coach and driver, (AKA Seanachai), as we traipse across Éire in search of the spirit of our ancestors. Our traveling "Hooley" can last from a week to ten days, with groups as small as 7 or as large as 50, most of us drinking like we're headed to the electric chair. It makes for memories!
What I have learned over the years is that Ireland is a land of epiphanies. "The spirit speaks louder in Ireland" and it's where I "found my fortune in my Irish heritage". It's a "pilgrimage" in every sense of the word, and our groups have discovered divinity here at every turn, whether it's a miracle in our midst in Mayo at Our Lady of Knock shrine or sheep dogs humping our wellies in Dingle! This place is special. It's where they invented Halloween fer 'de fecks sake!
This year's group of 17 was especially sublime, a lovely mix of family and friends, many of whom had traveled with us before. And only two pains in the arse, as luck would have it! 
I won't name names but neither Motormouth Murphy, nor woke Beulah the barfly, could deter the spirit and humor of this year's batch of hooligans in Ireland. We had an absolute blast.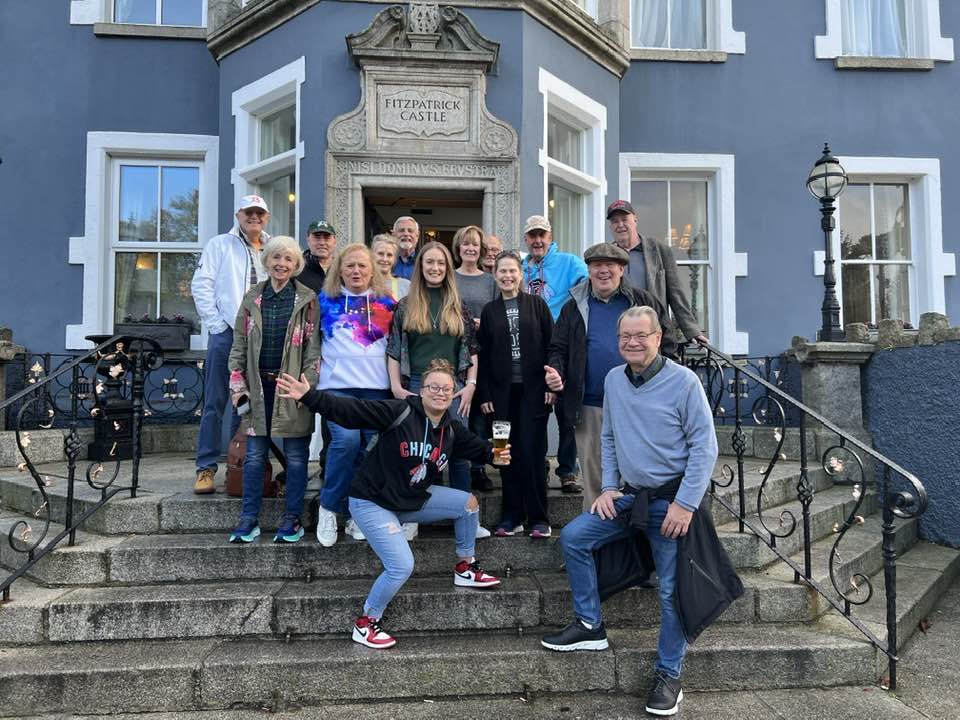 We started, as we always do, at the Fitz Castle, the perfect spot to get over the jet lag before we got on the bus and headed to Cork City the next morning. 
Our featured guest this year was once again, "The Darlin' Girl from Clare", fiddler, singer, and dancer Eimear Arkins, a young lady of phenomenal talent from the little town of Ruan in the Banner County. Eimear traveled with us all along the way, telling stories, singing songs in Irish and English and reminding all of us of our status as "cultural warriors" for Éire.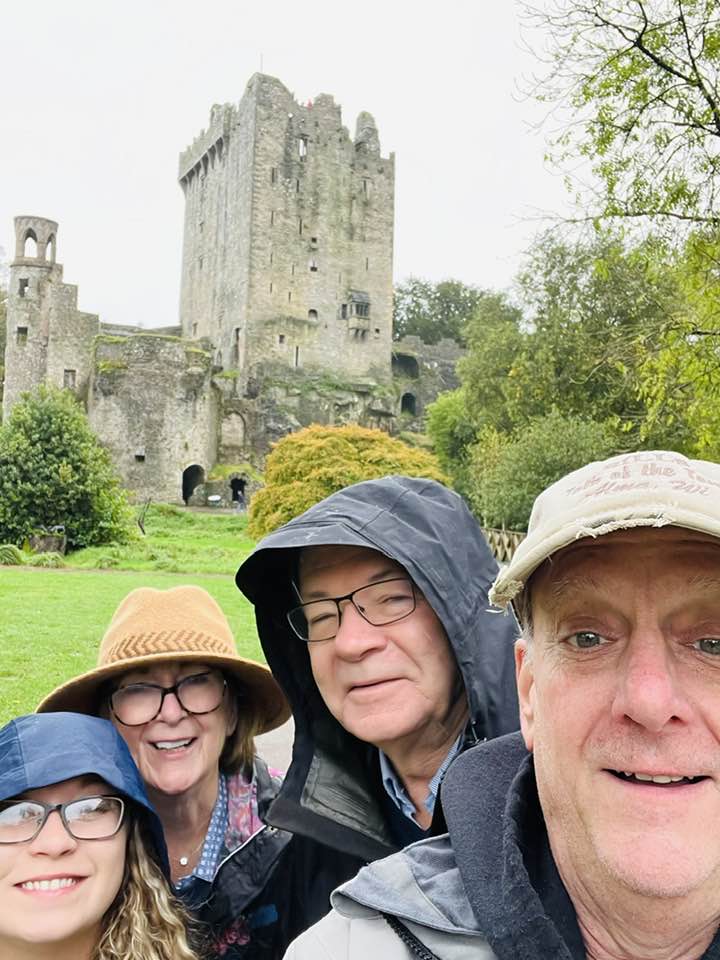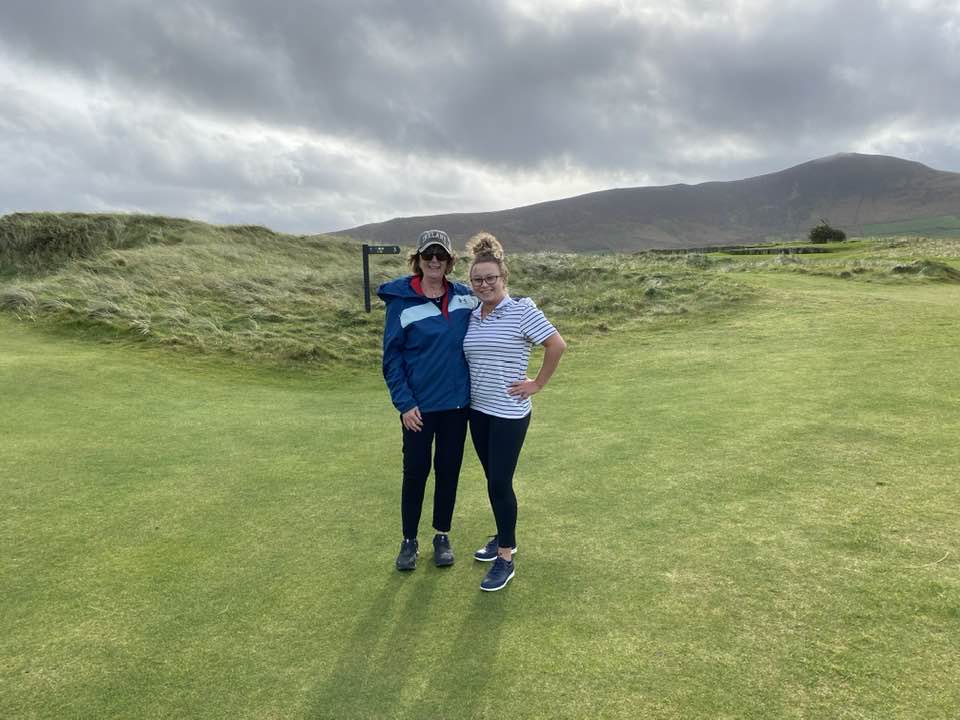 We were also joined once again by our childhood friend Dennis Kearns and old pals The Haggerty Brothers; Dick and Billy and his daughter Sabrina, (a young pistol if there ever was one), and sisters Martha and Phyllis, aka "Aunt Fifi". 
This year also featured the return of Robert "Moon" Mullins from Dallas, a retired international spook and former military intelligence agent. Moon's insight and bemused reactions to our antics made for many laughs. He likes Irish whiskey too.
And retired Chicago Fire Dept. "Chief" Mike Miller certainly did not disappoint as he held down "third base" and drank them out of gin in almost every pub along the way. The Chief has been on every trip so far but threatens to never return unless Aer Lingus comes up with a faster route. When a castle tour guide asked our group how long we were here for, Mike told her, "Until we run out of underwear!"
Throw in the Maureen O'Casey and her sister Denise from the Southside and you have a full-fledged party on wheels. 

Our
Our first spiritual moment this year happened at Cahir Castle in County Tipperary. We were assembled in a cavernous great room with a set of dinosaur deer antlers mounted on the wall, and Eimear extemporaneously said, "I have a song that might be appropriate."
She then launched into a hypnotic rendition of Slán Le Máigh, Farewell to the Maigue, an 18th Century lament written by Irish poet Aindrias Mac Craith (1708-1795), who lived along the River Maigue. The room was mesmerized, and it seemed, as she was singing the song, that a spirit took over her very being and was channeling through Eimear. Don't believe me? You can watch it here:
I'm sure that ancient poet felt the same remorse I do today as I leave Ireland for Chicago. And as the Chief predicted, I am out of underwear.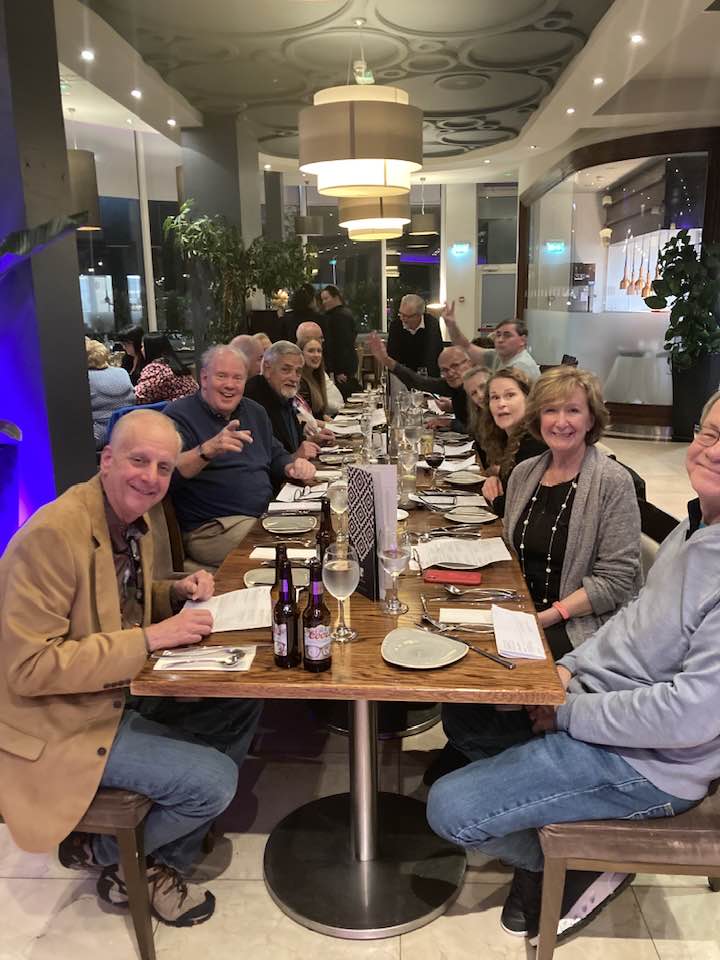 Until next year, Slán! Onward to Éire 2023!