Some of Ireland's leading writers and a sprinkling of music drew hundreds of people to the United Irish Cultural Center in San Francisco from 30 September to 2 October for the Hinterland West Festival.
A diverse program of speakers included commentator Fintan O'Toole on his own vision of Irish history 'We Don't Know Ourselves', leading archivist Catríona Crowe critiquing the report into the Mother and Baby Homes, Joycean scholar Catherine Flynn on the centenary of Ulysses, bestselling crime fiction novelist Liz Nugent and Irish Times columnist Roisin Ingle.  Baritone Owen Gilhooley-Miles from the Royal Irish Academy of Music entertained audiences with songs from Percy French and John McCormack accompanied by local pianist Frederick Hodges and narrated by broadcaster Myles Dungan.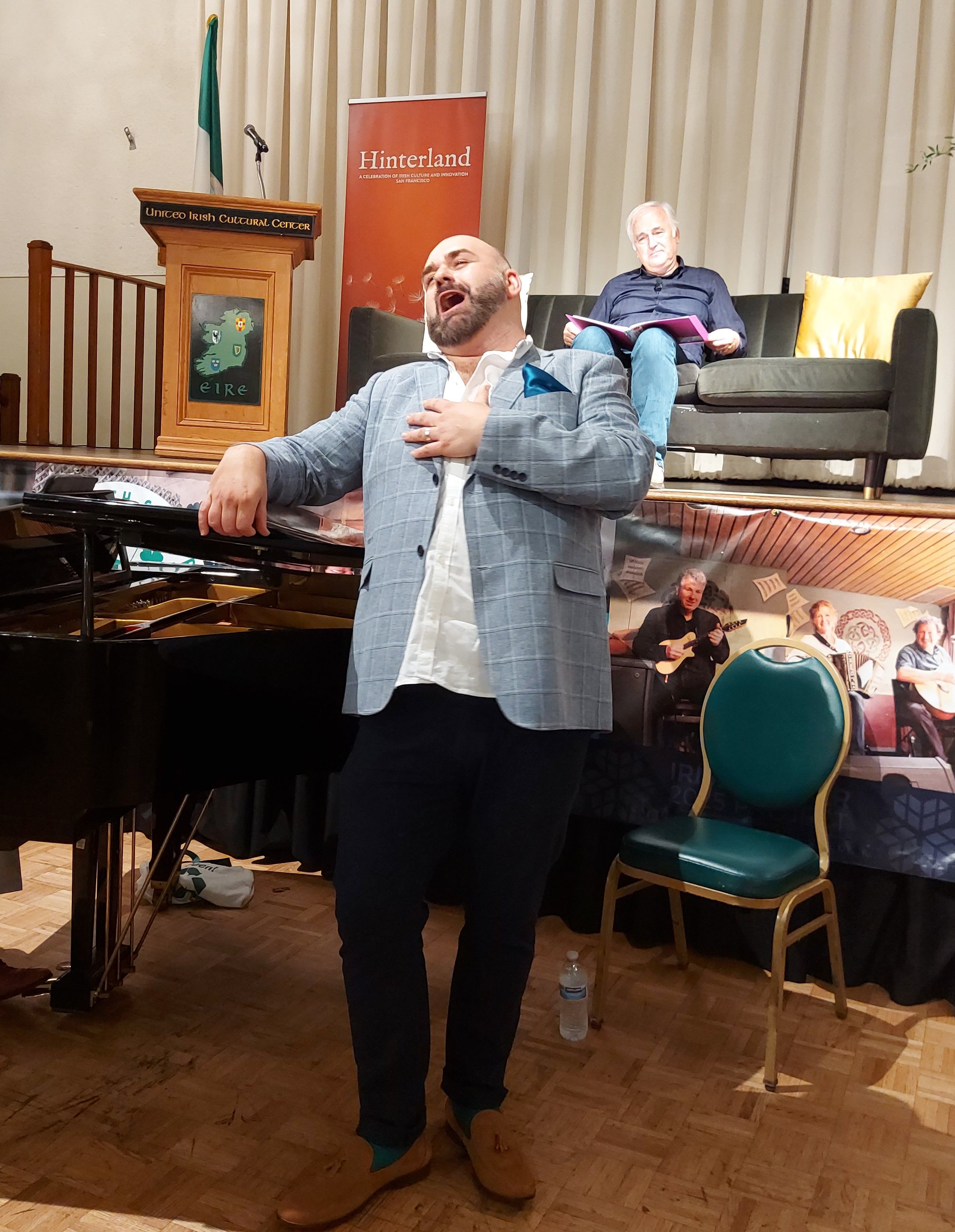 Hinterland West started out in San Francisco in 2019 as a sister festival to Hinterland in Kells, Co. Meath but took a two-year hiatus as a result of the global pandemic.  The seeds of the collaboration were sown when President of the Irish Literary & Historical Society in San Francisco Bay Area, Tony Bucher, visited Hinterland Kells and thought that the program could work well with a San Franciscan audience, given the city's deep Irish heritage.  
Entertaining us all, and escaping @MylesDungan1 questions, @roisiningle being utterly hilarious. #hinterlandwest. pic.twitter.com/PnOiaTypUm

— Liz Nugent (@lizzienugent) October 2, 2022
Thanks to sponsorship from Culture Ireland and lots of support from the local Irish community the dream became a reality and is something organisers hope to build on.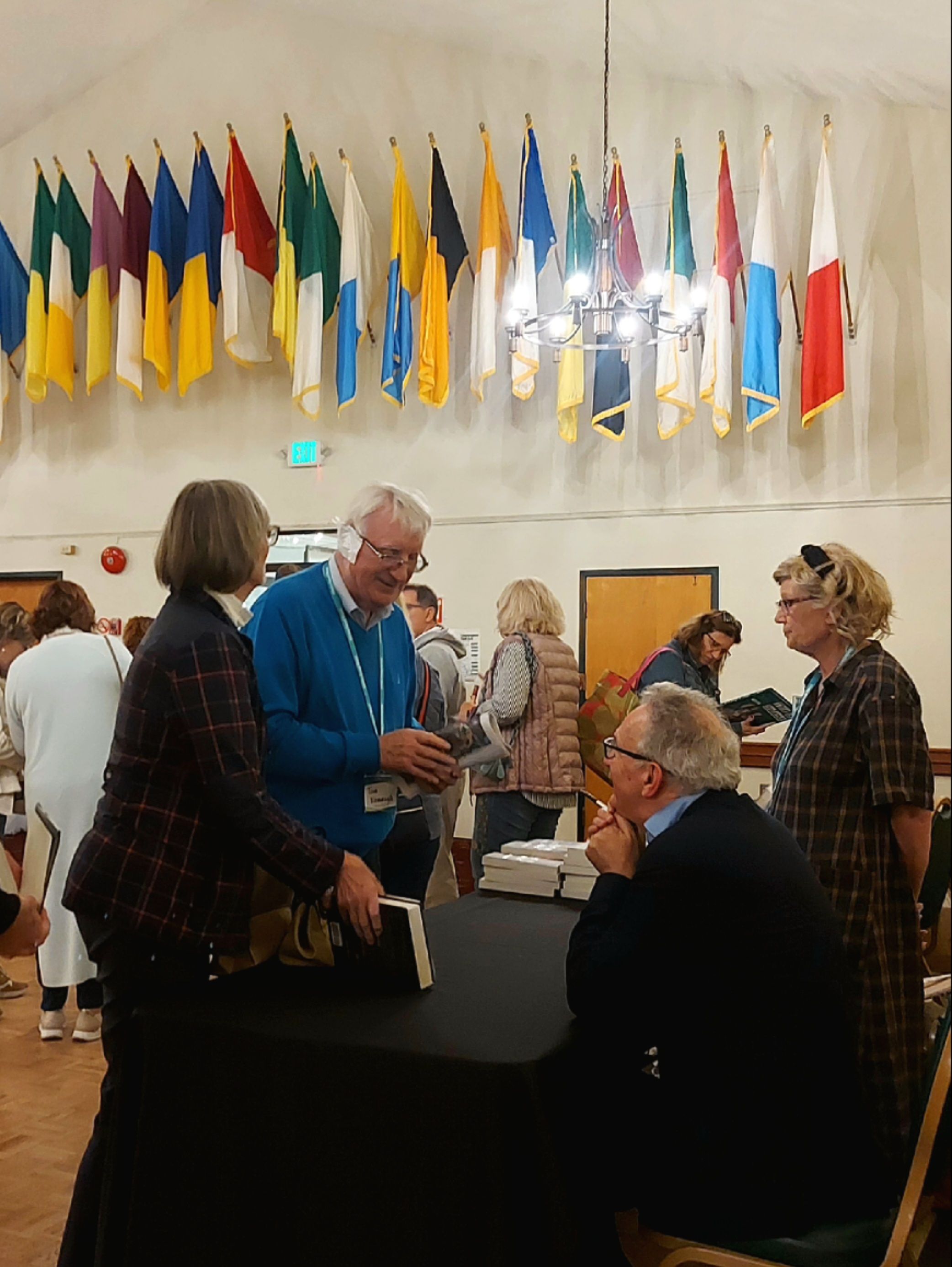 "I see this festival as a way to refresh the long-standing connections between Ireland and Northern California, vital ties of six, seven, even eight generations," said Bucher. "It helps to connect Northern California with Ireland — one of most vital and culturally ambitious places in the world — at a very important time in their own development.  We hope that this festival highlighted some of the rich diversity of talent and the natural interest for Americans in what they say, write, and do in Ireland today."
Bucher hailed the success of the festival. "The events of Hinterland West in San Francisco were a resounding success with both our audience and the invited speakers from Ireland.  We are extremely grateful to our friends and partners in the Hinterland Festival in Kells for making this possible, and for the support of Culture Ireland and the Consulate General of Ireland in San Francisco, as well as our local sponsors and benefactors.  I believe that this kind of collaboration establishes a model for the production of Irish cultural events in America for the future."
Róisín Ingle with a beautifully crafted snapshot of her time in San Francisco #HWest22 ♥️ https://t.co/rjonRX63Ir

— HinterlandWest2022 (@HWest2022) October 12, 2022
The artists and a contingent from Kells were hosted at the Irish Consulate downtown on Friday to officially kick off the weekend celebrations which also featured a speaker breakfast at the historic Olympic Club Lakeside Clubhouse on Sunday morning.