I dropped by a funeral the other day to visit an old friend. 
 
Sabina O'Donohue was 94 and had emigrated from Ballyglass, County Mayo, Ireland to Chicago's Southside in the early 60's. Her kids and grandkids spoke eloquently about her grace and spirit that day. Listening to their testimony I wished I knew this sensational lady.
 
But I was sitting in the back of the church that day waiting to hear from another Irish grande dame, albeit a much younger one. She stood on the altar and sang "The Magnificat" with her always assured elegance, holding the congregation in the palm of her hand. 
 
Her name is Catherine O'Connell, known throughout Chicago as the vocalist for weddings and funerals of Irish and Irish Americans. She is our Celtic Nightingale and Diva Cat. Sabina's daughter had requested Catherine especially for her mom's funeral because Catherine had sung at her own wedding thirty years earlier. "That circle of life."
 
O'Connell has the voice of an angel. Her "Our Lady of Knock" will knock your socks off! And she's been singing for the Irish of Chicago for decades at weddings and funerals. She'll tell ya, "I marry 'em and bury 'em!"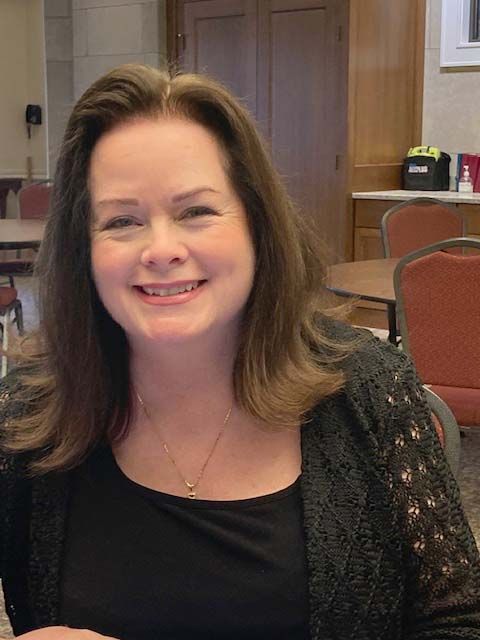 Coming out of St. Margaret of Scotland parish on the south side, she was the queen of Chicago's St. Patrick's Day Parade at only 19 and our Rose of Tralee in 1977. Her dad, Chicago Fire Dept. Capt. James "Mush" O'Connell, died when she was 20, and Catherine was the oldest of six kids. She started singing in Irish pubs soon after and is now the songstress of record for all of Irish Chicago. She even sang at my own mother's funeral, fer de feck's sake!
 
Her dad got her started singing while still a toddler. He stood her up on the kitchen table to sing "Twinkle Twinkle Little Star" and she would harmonize in high school with her sisters Susie, Eileen, and Maureen doing the Mamas and Papas. 
 
Over the years she's played with bands, released albums, becoming a fixture on the wedding and funeral circuit at Old St. Patrick's parish. "One year I played 144 weddings!"
 
That's a lot of rice in your shoes! The day I visited Catherine, she had done four funerals just that week.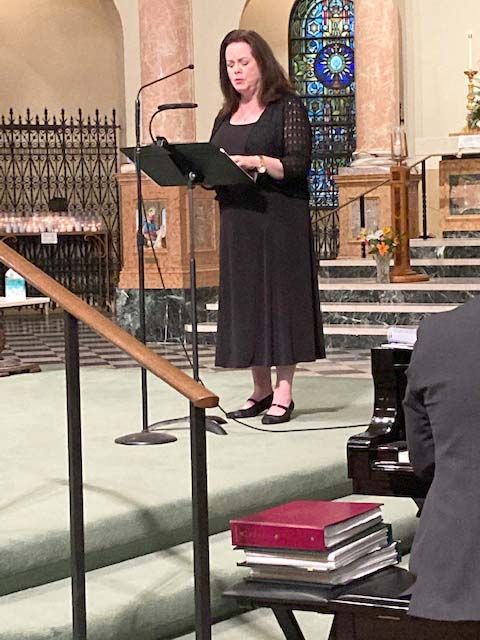 The pinnacle might have been in 2015 when she was asked to sing "The Isle of Innisfree" from THE QUIET MAN at Maureen O'Hara's funeral, graveside at Arlington National Cemetery. Catherine shares many of the same traits of the late actress Maureen O'Hara, "Ireland's Leading Lady", including her spirit and striking beauty.
 
Catherine whimsically tells me the story of her grandparents, the Connollys, both from Ireland and grandpa from Connemara. "All he ever wanted was to go back and live in Ireland. My grandmother would have no part of that. So as a compromise they took a trip in 1967, while both in their seventies."
 
"They were at the Western Hotel in Galway City, and my grandmother wakes up, and my grandfather isn't awake yet. And she goes down to have her breakfast. She comes up, grandpa still isn't awake. And so, she calls the manager. He takes one look at grandpa and says, 'He won't be waking up today Mrs. Connolly."
 
They waked him in the bar of the Western Hotel and a huge crowd showed up. And everybody said, "He's home."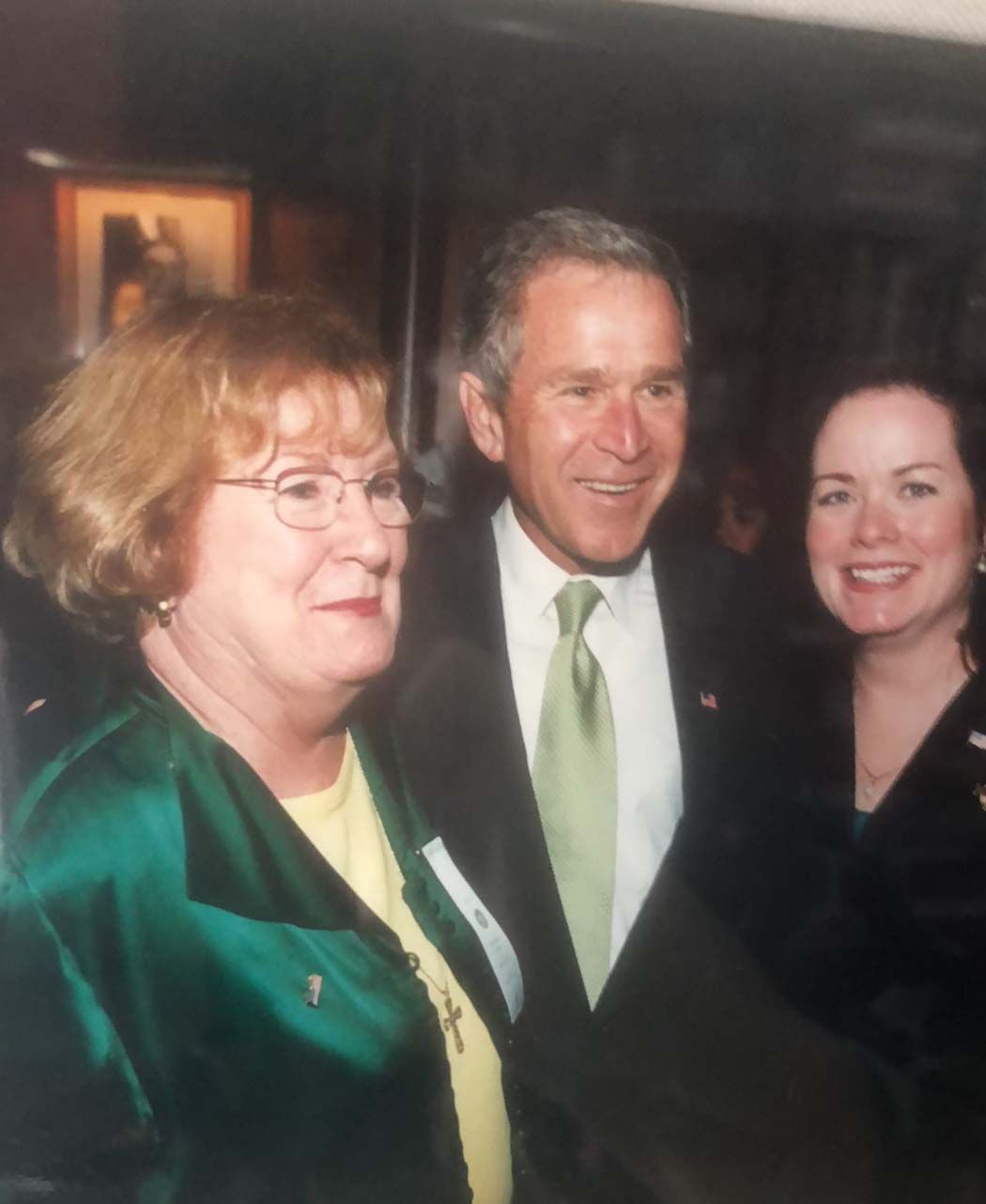 And so, grandpa was buried in Galway. Catherine visited that very same hotel many years later with her mother and mom told the lady manager of the hotel the story of grandpa, and the woman said, "I was the waitress for your mother back in 1967, I remember!"
 
"I think I've been very blessed to be in touch with that heritage…I believe we are here in the presence of those who have gone before us. I call on all of them…I know I've been so blessed to be able to do this."
 
She more recently has taken to singing at baptisms, in addition to weddings and funerals. "Do you remember Father Paul Cullen? He's an Irish priest. And he said, 'If you put in baptisms, you're "hatching, matching, and dispatching!"
 
I've already asked Catherine to sing for my funeral sometime in 2054!