Back in 2000 a joint bid by Scotland and Ireland to host the 2008 European Championship depended on building the much talked about Eircom Park in Tallaght. That stadium was never built, but it might yet get a chance to co-host the Euros. We were also due to host three games in the Euro 2020 finals, but Covid put an end to that. The word now emanating from the upper echelons of the English FA seems to confirm that the 2030 World Cup bid between Britain and Ireland is dead. English officials believe they would be better off focusing on a European Championships instead. It's FIFA's assessment that the British and Irish bid for 2030 would eventually be done down by political deal-making and FIFA's aim of taking the World Cup to new territories. 
The chair of the UK's Digital, Media, Culture and Sport committee, Julian Knight, welcomed the news. Last year Knight  described the 2030 bid as utter nonsense, saying that everyone knows that a World Cup bid is a giant, expensive vanity project and that it was best to aim for something achievable. Knight also urged England to drop the ''we are the home of football malarkey.'' It's believed that a British and Irish Euro 2028 bid would stand a strong chance of succeeding due to the tournament's expansion to 32 teams and the desire of UEFA, in that context, to find a low-risk host, meaning one with the requisite infrastructure already in place.  
However, Mayo T.D. Alan Dillon, the deputy chair of the Oireachtas Joint Committee for Sport, says that Ireland is drastically unprepared to host a major football tournament. The former Mayo footballer says we must move from feasibility studies to meaningful actions. He said: "We seem to be very good at compiling feasibility studies, but we don't have a great record of achieving large infrastructural developments through capital investment, such as stadia and access to grounds, as well as transport infrastructures.'' Dillon said that unless the country can demonstrate that it has learned from the failings of the Rugby World Cup bid in 2017, any future tender, even one with UEFA backing, will face an enormous challenge.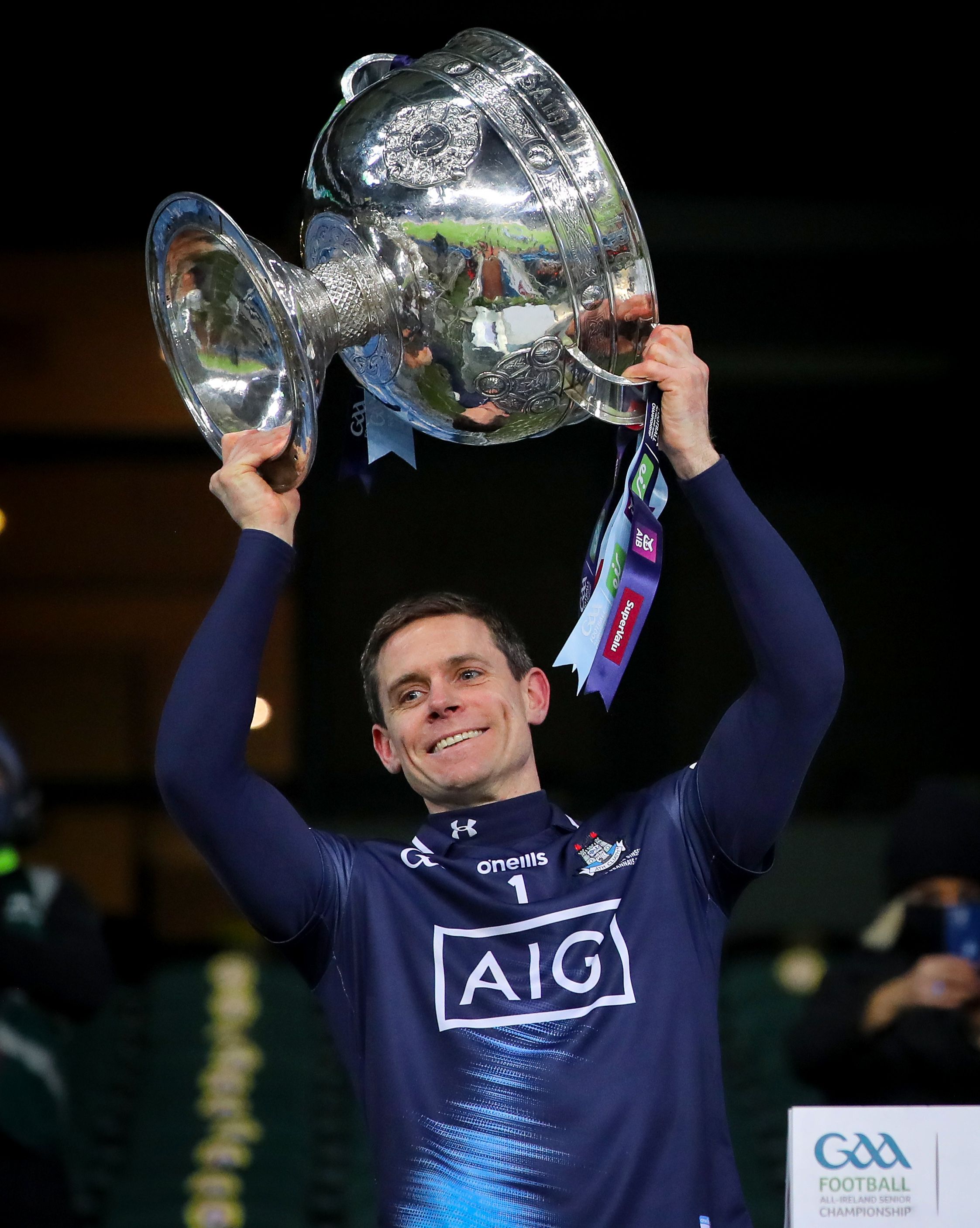 CLUXTON OUT FOR 2ND YEAR
Stephen Cluxton's inter-county career appears to be over after Dublin manager Dessie Farrell confirmed the goalkeeper won't be involved with the Dubs in 2022. The 40-year-old Cluxton, who won eight All-Ireland senior football titles, didn't feature for Dublin in the Championship last year. The long-serving Dublin captain declined to comment on his future plans, but it now looks highly likely that one of Gaelic football's great goalkeepers has called time on his career. 
Speaking after Dublin's win over Offaly in the O'Byrne Cup last week, Farrell said: ''Stephen won't be involved this year. Stephen is not one for big announcements, as you know. No fanfare, no official announcements from him in that regard but Stephen won't be involved this year. And I think out of respect to him, we need to let him live his life and we need to do our own thing. We know the position, hopefully everybody else knows it at this stage now.''  
MUNSTER CHAMPS TIPPED IN HURLING
The All-Ireland club hurling semi-finals will be played next Sunday. Waterford's Ballygunner, the Munster champions, will be favorites to beat Slaughtneil from Derry when they meet in Parnell Park in Dublin. But the clash between Ballyhale Shamrock from Kilkenny and Galway's St Thomas' in Semple Stadium, Thurles should be a closer affair.
TOP CATS STAY ON
 Kilkenny's long serving manager Brian Cody will be able to call on plenty of experience for 2022 with veterans Richie Hogan, Walter Walsh, Cillian Buckley and Conor Fogarty all set to play on for the Cats this year There had been much speculation that some of the quartet may follow Joey Holden and Colin Fennelly into county retirement, but they are set to soldier on as Kilkenny eye a Leinster hurling hat-trick and bid to end an All-Ireland famine stretching back to 2015.
BARACLOUGH WELCOMES 'TEST'
No friendlies confirmed yet for the Republic of Ireland for the international break at the end of March, but Northern Ireland have confirmed a friendly away to Luxembourg on March 25. Northern Ireland manager Ian Baraclough said: ''This will be a welcome test for the team and a good way to kick off our year. We know this Luxembourg side can cause problems and we will be preparing thoroughly to make sure we are at our best.''
CORK DUAL STAR COMING HOME
Good news for Cork hurling and football managers Kieran Kingston and Keith Ricken with confirmation that 21-year-old  dual star Mark Keane is cutting short his Aussie Rules career with Collingwood. Now he will be available to play for the Cork hurlers and footballers this year. Two years ago Keane scored a late goal to give the  Cork fooballers victory over Kerry in the Munster football semi-final. A few weeks back Keane help his club Ballygiblin beat Skeenarinky from Tipperary in the Munster Junior hurling championship final.
ATHLONE TOWN TAPS RUSSELL
Martin Russell is the new manager of Athlone Town. The Dubliner takes over from Paul Doolin, who quit the first division club a few months back. Russell, who joined Manchester United in 1984, never played for the Reds, but did play for Leicester, Scarborough and Middlesbrough before returning home to play for Portadown and St Patrick's. The  54-year-old has previously managed UCD and Limerick in the League of Ireland.
JACK KISSANE, 92
The death occurred last week of former Galway star Jack Kissane at the age of 92. The Kerry native was a key figure when Galway beat Cork to win their fourth All-Ireland senior football title in 1956. A decorated army officer who served overseas, Brigadier-General Kissane was General Officer Commanding Southern Command when he retired in 1990.