At one point during the months of Covid-19 lockdown I came across another side of branding and public relations. The lesson came courtesy of the Irish Arts Center, which was at the time locked down.
When the Covid-19 lockdown began in 2020, many of us were running around wearing masks previously only seen in hospitals.
Indeed, it seemed we were all in a hospital waiting room awaiting a dreaded diagnosis. Kind faces or angry faces were both hidden behind what was the only life-saving device that existed, and there was resentment from some.
The mask was mandated and that was something that rubbed many people the wrong way. Wearing a mask around them in stores or public transport brought looks of scorn or amusement from those who saw a political machination instead of a hygienic solution.
That mask had to be washed, and one day I remembered a heavy green cloth mask I received for joining the Irish Arts Center.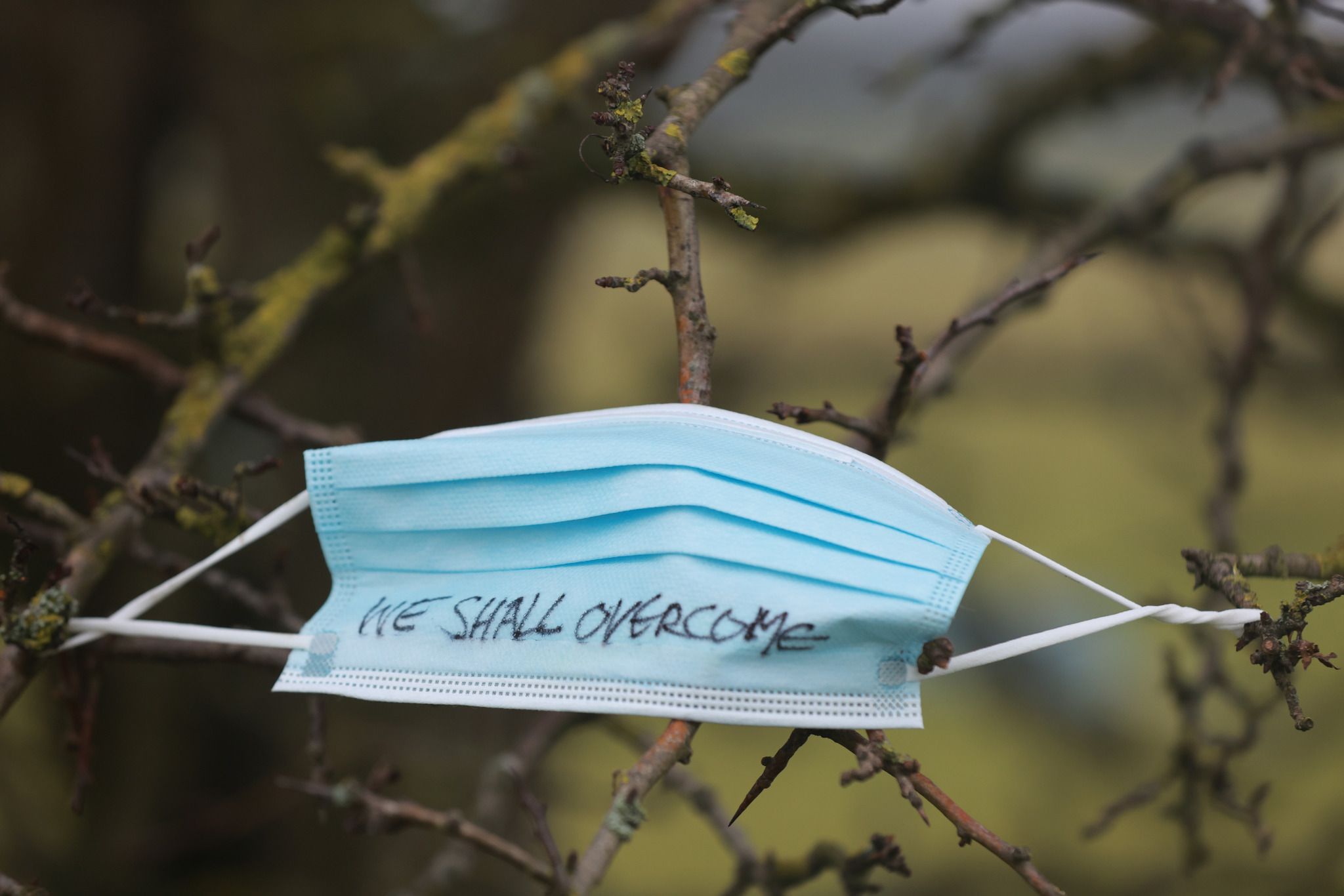 I put the mask on and went about my usual errands and noticed that my world had changed. The green mask was greeted with smiling eyes, and not scorn. 
Around my Hell's Kitchen neighborhood, I got nodding approval from those who share the neighborhood with the IAC on West 51st Street. It was branding, yes, but also a celebration for those neighbors as the area welcomed the new center on 11th Avenue.
I couldn't help but think these branded masks were a very positive way to acknowledge the challenges of the past year, with an optimistic eye on the future. I became a billboard for Irish pride when I wore it. 
I have since worn that mask across the city and even out of town. But even in conservative areas, I was garnering stares from those who want to see what the logo reads and smiles from American Irish always willing to recognize their own and demonstrate pride. There was never a confrontation or rude remark. 
The green mask with the simple logo made interactions with people warmer, generated goodwill, Irish kinship among the descendants of the diaspora and made me feel welcome in my new neighborhood.
Branding is a hot topic in business and the arts in this century, but its origins go much farther back than you might imagine.
Wearing the logo of a business had its start with the H. J. Heinz Corporation in the 19th Century. The Pittsburgh-based food company generated a buzz at their exhibit at the 1893 Columbian Exposition in Chicago.
Heinz had posted signs offering a free gift which turned out to be an article of costume jewelry: a pickle charm for a broach or a watch fob. It was the first time customers wore the logo of consumer goods on their clothing and it became very effective in creating brand recognition. 
So, a simple branded mask from The Irish Arts Center in the Irish green reminded me of how this manner of marketing began and, more importantly, how powerful it still is.
My story is a "cheers" and a "well done" to Irish Arts Center Executive Director Aidan Connolly, and Center Vice Chair Pauline Turley.