On Jan. 7, 1922, Dáil Eireann voted to accept the terms of the Anglo-Irish treaty, signed by Arthur Griffith, Michael Collins and others in London a month earlier. The vote was narrow, 64 TDs to 57, though the population as a whole was more supportive of the deal.
After the Irish Civil War ended in April 1923, the politics of the new Irish Free State would remain divided between pro-Treaty and anti-Treaty factions. A decisive moment came in 1926 when Eamon de Valera, the political leader of the defeated republicans, formed a new party, Fianna Fáil , which accepted the reality of the new state.  Most of the 57 anti-Treaty TDs of 1922 backed his plan.
Fianna Fáil would become one of Europe's most successful political machines; it was Ireland's biggest party from the early 1930s through to the second decade of the 21st century. 
Its eighth leader, Taoiseach Micheál Martin, author of "Freedom to Choose: Cork & Party Politics in Ireland, 1918 to 1932," was asked in New York last week if his scholarly work on his own party and the others sustained and guided him through an era when Fianna Fáil was for the first time not the predominant force on the electoral scene.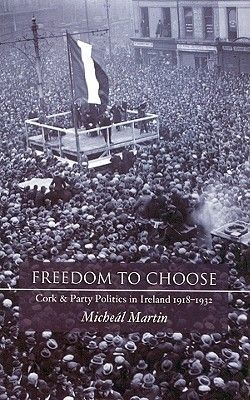 "It sustains me, yes," the Taoiseach replied, adding in reference to predecessors like Sean Lemass and Jack Lynch, "the reason being they were agents for change. Nothing is static. The world changes."
He said the proportional representation method of voting presumed a fragmented, multiparty system, which is what it has become of late. "That's what we have for the future," Martin said. But for a long time, Ireland "defied" that by having what the political scientists call a "two and a half party system."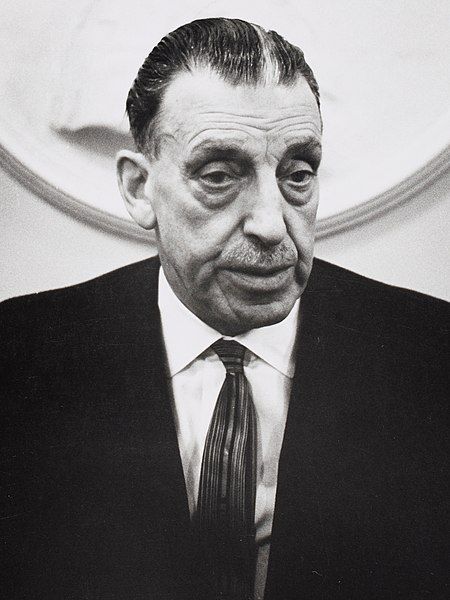 Taoiseach Sean Lemass in 1966.
One of his party's most important contributions was "Lemass's idea of moving from an inward-looking country to an outward-looking country," Martin said.
"Both politically and economically, joining the European Union was the best move we ever made as a country. It has enhanced our sovereignty. It opened us up economically and [introduced] the whole idea of welcoming incoming investment," the Taoiseach said.
"And also the Constitution of 1937, a written constitution, which has with it a judicial interpretation, which basically means it's a living document that the courts can interpret and expand, and people can change if they wish through referendum, which they did with marriage equality and the Eighth Amendment and so on," he said. "Those are very fundamental things that I would be very proud of, and inform my thinking to this day. "
Martin is the first Taoiseach to chair the Security Council, a "nice honor," but it recalls that Frank Aiken, a Fianna Fáil minister for foreign affairs, "did great work on nuclear proliferation" and was "pioneering in that respect."
The Taoiseach said. "There are pluses and minuses in everyone's history, but I'm a great believer in having the capacity to change and adapt."