A couple weeks ago, I was in Cobh, Co. Cork sitting in the kitchen of Jimmy Crowley, looking out on the harbor and having an old catch up with the man himself and his partner Eve Telford.  They were both in great form and it was great to hear about the various and sundry projects they're both working on at the moment.  One of the things we discussed – perhaps not surprisingly – was the crushing effect the pandemic has had on musicians, and with this, he handed me a copy of "Songs From the Beautiful City," a two-disc set of songs from Cork that he had completed in 2019.  Its delivery was timed such that the pandemic put its wider release on indefinite hold and thus it has lay fallow for a year.  It's time, though, for its existence to be more widely acknowledged.
 The title might be familiar to some readers.  Back in 2015, I wrote about Crowley's then-new book "Songs From the Beautiful City: The Cork Urban Ballads," a magisterial collection of 150 or so songs that chronicled the ballad history of Cork City in a way few could manage and none could realize so brilliantly.  (Indeed, many of the songs were submitted to and appeared in "Song of Cork," the ballad column Crowley started writing for Cork's Evening Echo in 2002.)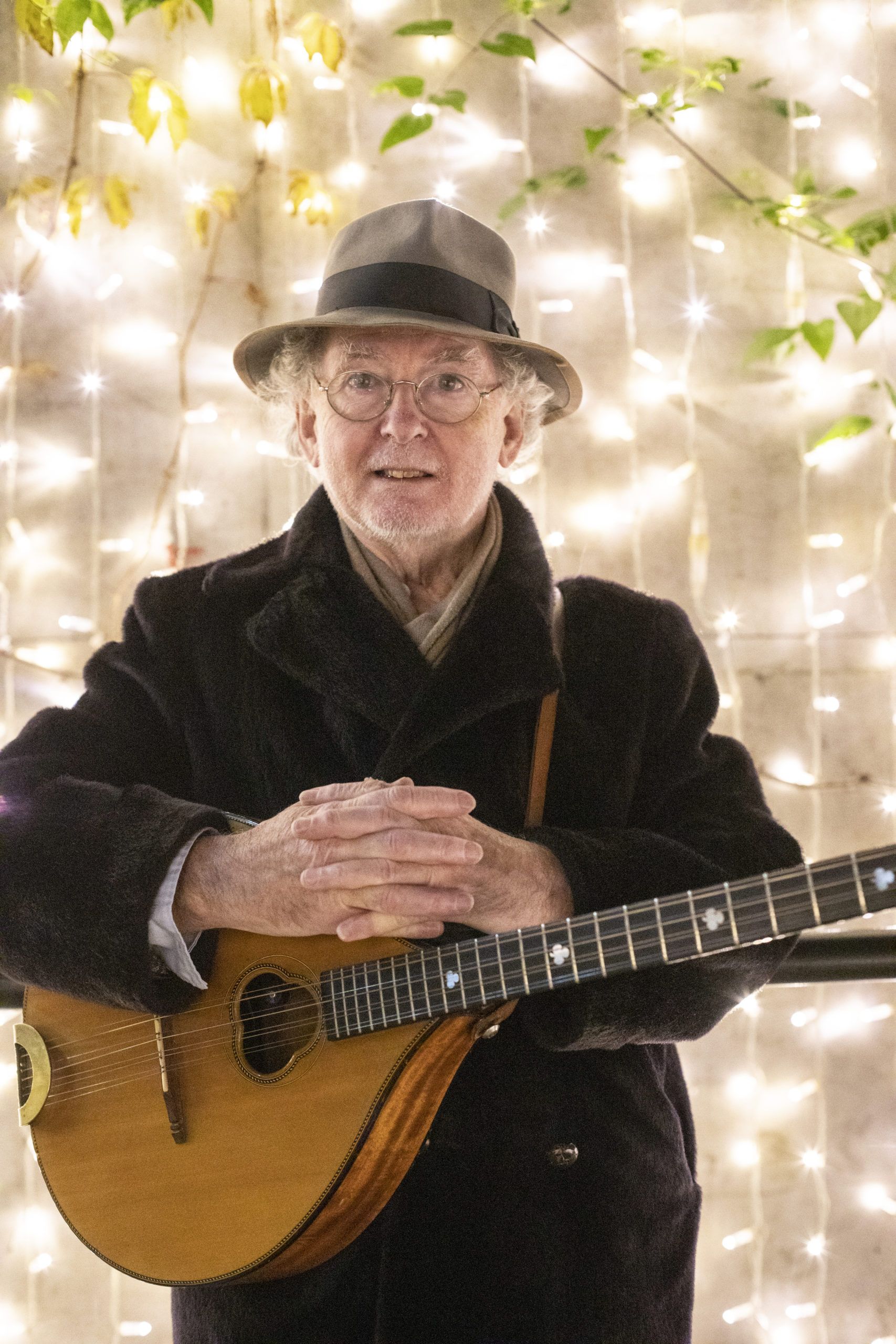 Jimmy Crowley.
 "Songs From the Beautiful City" is a continuation of that project, but unlike the book – which in addition to printed lyrics offered readers simple bare bone recordings of its contents – the album presents a choice selection of fully realized recordings that animate a social history of Cork.  It lets Crowley the performer benefit from all the work Crowley the song collector put into the original project.
 There's a lot to enjoy here.  The album, of course, includes a few of the "traditional" songs that Corkonians will perhaps know.  However, Crowley also includes many of his own compositions and also leans very heavily on the work of writers like Pat Daly, John Fitzgerald, Denis McGarry, Gus McLaughlin, and others, whose compositions and contributions function like vignettes that speak to Cork City's past and present in ways that listeners can easily understand and identify with.
 There are lots of standout tracks to mention.  "The Pride of Sweet Clogheen" is one that comes to mind.  Crowley is in fine, fine voice on this traditional song, but it's nested in an excellent string arrangement, led by the playing (and subtle vocal harmonies) of John Crone, whose contributions throughout this album are significant and important.  
 The arrangement is equally fine on "The Ballycannon Boys," a serious and moving song about six men from Cork's northside, killed by British forces in 1921.  Crone's influence is again apparent here, but here he and Crowley are joined by uilleann piper Eoin Ó Riabhaigh, one of Crowley's old Stokers Lodge bandmates, who makes a poignant contribution.  (In fact, the whole of Stokers Lodge can be heard on "The Doll in Cash's Window," another great track included here that Crowley fans will surely recognize.)
 Crowley's included a couple of great songs about sports, including "Mick Barry From Waterfall," a song about a road bowl-player, and "Cork's Own Christy Ring," about the great Cork hurler, that will delight some listeners.  "The Cork Regatta" is another nice one that speaks to the recreational side of life in Cork.
 One of my favorite tracks is "With Banjo by my Side," a song written by Margaret Barry, to which Crowley has added verses.  The song conveys a great rambling spirit, which makes it interesting.
 John Spillane appears twice, first on "The Banks of My Own Lovely Lee" and then on "Ruddlesome, Rancy-O."  Both are great, but I find the latter of the two, a geographic survey and a social critique, really gets at what this collection is all about.  This same spirit pervades "The Ballad of Parnell Bridge," one of Crowley's own compositions, performed here without accompaniment.
 "Songs From the Beautiful City" is a fantastic album and its a shame covid has kept it from general circulation for so long.  Crowley is a consummate folk singer who possesses a bold and nuanced voice and sings with perfect phrasing.  It's easy to hear the love and reverence he has for Cork on each of these tracks, which make it an easy album to listen to in a superficial "on the radio" sort of way.  However, there is a disarming complexity here too, as each track offers something for engaged listeners to grab onto, be smart musical arrangements, nostalgia for the Beautiful City, or even just Crowley's deeply expressive Cork accent, which is a joy to listen to.  If you're from Co. Cork, you do need to own this album, but folks who love irish song will want it as well, as it's just delightful. 
 "Songs From the Beautiful City" can be ordered directly through Crowley's website, www.jimmycrowley.com.