[Roasted Tomato Puff Pastry Tart]
By Margaret M. Johnson
If it's August, you can pretty much count on me to be writing something about tomatoes, a summer favorite. In the northeast where I live, I wait patiently for the signs to appear advertising that "local" tomatoes have arrived, and as soon as I see it, I search my computer, look through my many folders holding print recipes, and thumb through my collection of old magazines looking for both new and old ways to use them. I'm happy to share my findings with you! For reference: 1 pound of tomatoes equal 2 large, 3 medium, 4 small tomatoes; 20 to 24 cherry tomatoes.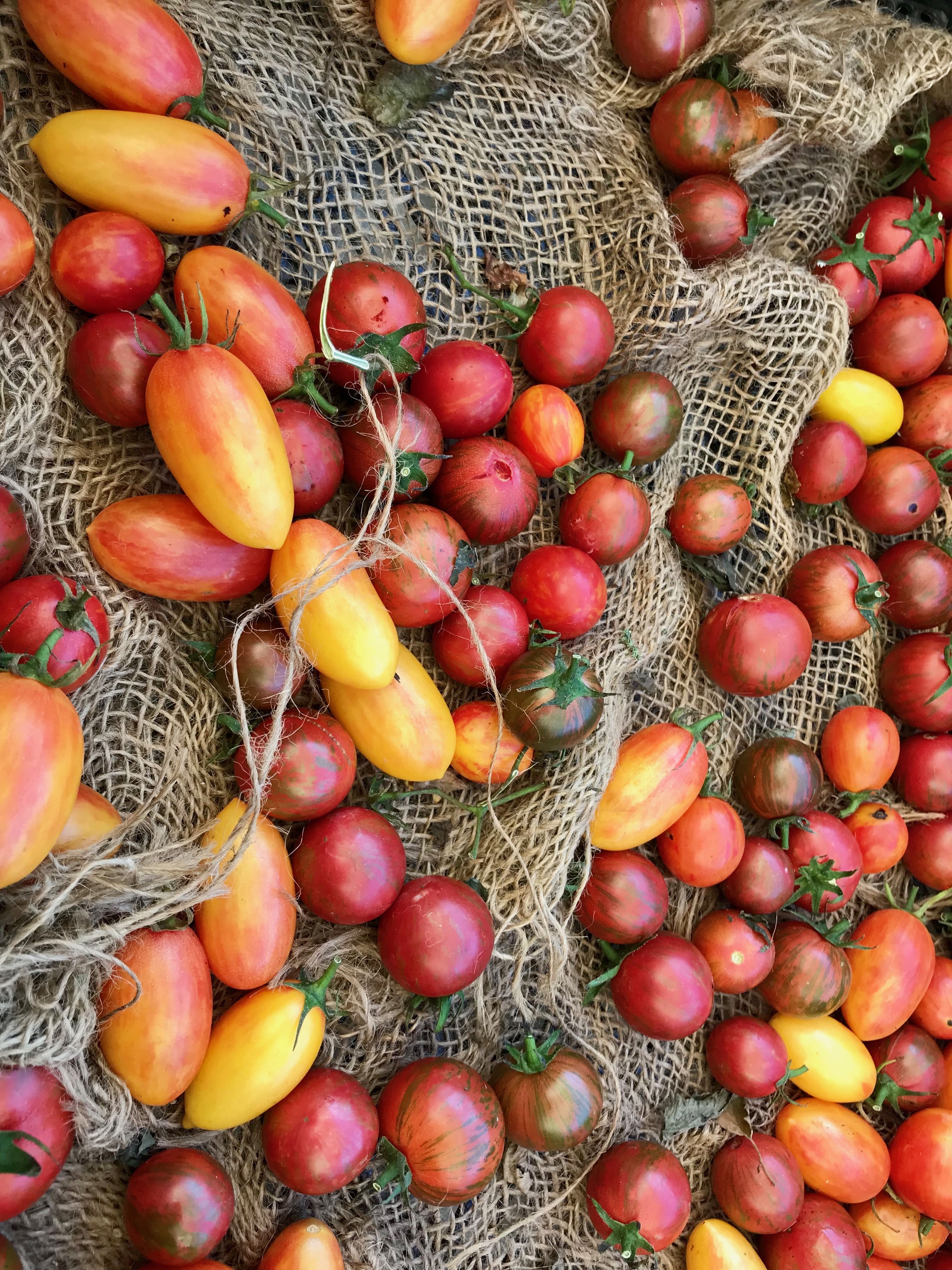 SCALLOPED POTATOES AND TOMATOES
SERVES 4
            My "Summer Vegetables" folder is the source for this recipe, one that dates back several decades. It's an easy-to-assemble casserole that goes beautifully with grilled meats or fish. Use a juicy beefstake tomato, and if it's very large, you can cut each slice in half and then into quarters to keep the slices more uniform in size with the potatoes. I like to make the recipe in a ceramic quiche dish to keep the potatoes and tomatoes in a single layer for more even cooking, but you can layer them in a casserole dish if you prefer.
1 ounce butter
1 tablespoon extra virgin olive oil, plus more for drizzling 
1 medium onion, sliced
1 garlic clove
1 teaspoon salt
1/4 teaspoon pepper
1/2 teaspoon finely chopped fresh basil
1/4 teaspoon fresh thyme
2 large russet potatoes, peeled and sliced
1 large tomato, sliced 
1/4 cup grated Parmesan cheese
Fresh basil or thyme leaves, for garnish (optional)
1. Preheat oven 375°F. Butter a 10-inch quiche dish.
2. In a large skillet over medium heat, heat butter and oil. Add onion and garlic; cook for 3 to 5 minutes, or until soft but not browned. Stir in salt, pepper, basil and thyme. Add potatoes; toss gently to coat. Cook for about 3 minutes, to soften slightly.
3. Arrange potato mixture in prepared dish; tuck tomato slices in between. Drizzle with additional olive oil; sprinkle with cheese.
4. Bake for about 50 minutes, or until potatoes are tender and top is browned. For a more crisp top, place dish under broiler, 4 inches from heat source, for 1 to 2 minutes, or until browned.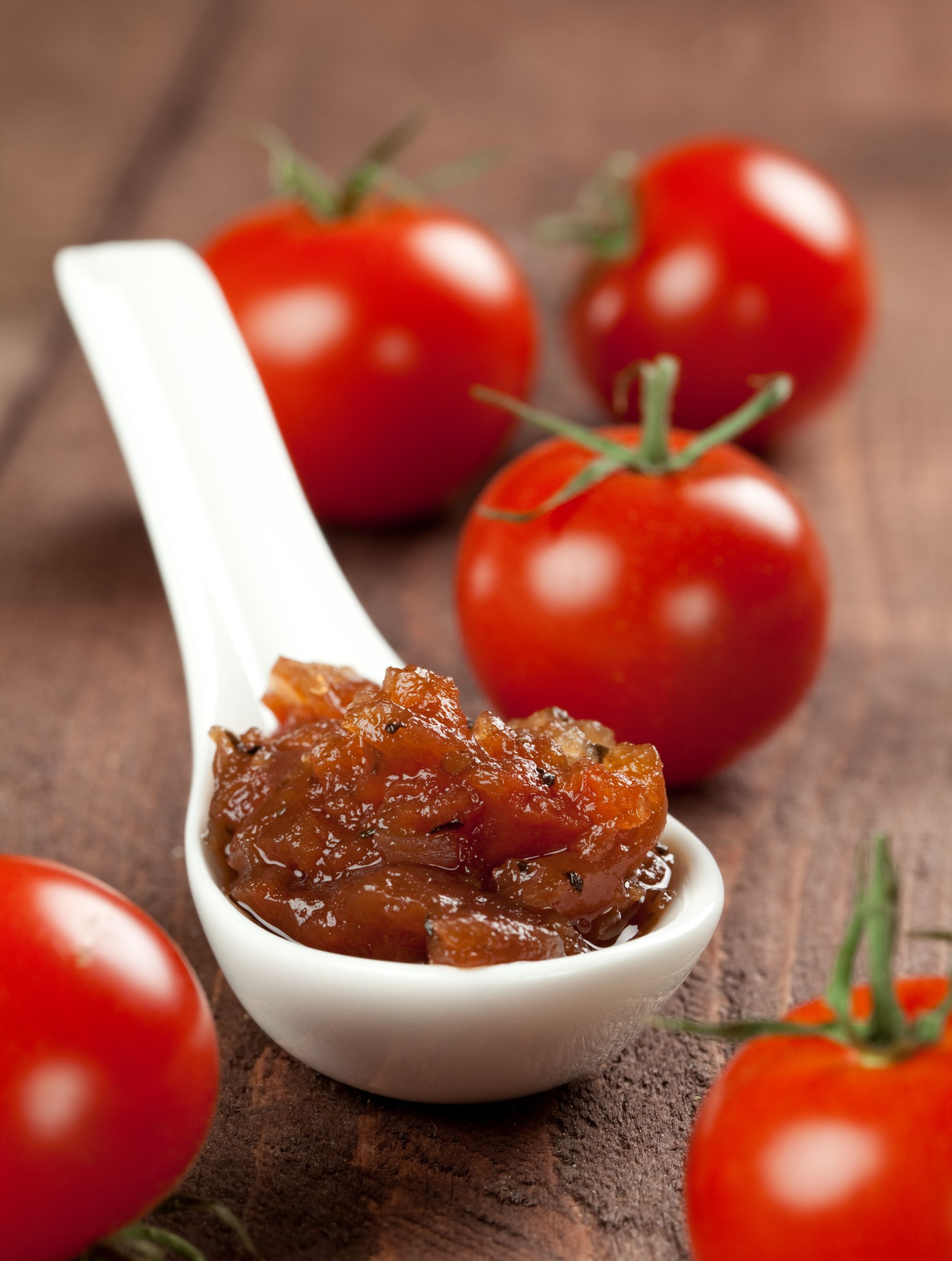 SKELLIG TOMATO-BACON TART
SERVES 6 to 8
            The Skelligs are two small, steep, and rocky islands lying west of the Iveragh Peninsula in County Kerry. The islands are famous for their gannet and puffin populations and for an early Christian monastery, now a UNESCO World Heritage Site. Skellig is also the name Kerrygold chose for its creamy, full-flavored Cheddar, an all-natural cheese produced with milk from grass-fed cows that graze on the green lush pastures of Ireland. The cheese is crumbly, savory, and has a lovely flavor that perfectly complements the summery flavors of both tomatoes and basil in this lovely tart.
1 refrigerated pie crust 
4 tablespoons plain breadcrumbs
4 to 5 large tomatoes, cut into 1/2-inch-thick slices 
7 ounces shredded Kerrygold Skellig cheese
4 slices bacon, cooked and crumbled
8 to 10 fresh basil leaves, chopped
Salt
Ground black pepper 
1/4 cup grated Dubliner cheese
1. Preheat the oven to 350°F. Bake crust according to package directions.
2. Sprinkle breadcrumbs over bottom of crust.
3. Arrange half the tomatoes over breadcrumbs, overlapping slightly. Sprinkle half the cheese, bacon, and half the basil over tomatoes. Season with salt and pepper. Top with remaining tomatoes (overlapping) and remaining cheese. Sprinkle with Dubliner.
4. Bake for about 35 minutes, or until tomatoes are tender and top is browned. Remove from oven; sprinkle with remaining basil. Let cool for 5 to 10 minutes before cutting into slices.
CHERRY TOMATO TART
SERVES 4 TO 6
            I shared the recipe for this tart last August and think it's worth repeating. I make it in a 13 3/4 x 14 1/4 rectangular tart pan with a removable bottom, but you can also bake it in a round tart pan. 
About 15 multi-colored cherry tomatoes, cut in half
Sea salt, for sprinkling
1 puff pastry sheet, such as Pepperidge Farm, thawed according to package directions
3/4 cup ricotta cheese
1/2 cup shredded mozzarella cheese
1/3 cup grated Parmesan cheese
3 tablespoons extra virgin olive oil 
1 small red onion, sliced (optional)
Ground black pepper
Thyme sprigs, for topping
Chopped fresh basil, for topping
1. Sprinkle cut side of tomatoes with salt; place, cut side-down, on paper towel to drain excess moisture. Leave for 30 minutes.
2. Preheat oven to 400°F. On a floured surface, roll out puff pastry to fit rectangular tart pan; trim edges. Line pastry with parchment paper and fill with pie weights or dried beans. Bake for 25 minutes. Remove from oven; remove pie weights and parchment paper. Let cool on wire rack.
3. Reduce oven temperature to 375°F. In a medium bowl, whisk together ricotta, mozzarella, Parmesan and 1 tablespoon olive oil. 
4. Spread cheese mixture evenly over bottom of cooled tart. Decoratively arrange tomatoes, cut side-down, on top of cheese mixture. Add red onion slices, if using. Drizzle with remaining olive oil; sprinkle with pepper and a few sprigs of thyme.
5. Bake for 35 to 40 minutes, or until cheese is bubbling and tomatoes are slightly wilted. Transfer to a wire rack to cool slightly; sprinkle with fresh basil. Remove tart from pan and cut into slices or squares.
TOMATO CHUTNEY
MAKES ABOUT 2 CUPS
            This tart-sweet chutney is delicious spread on meat and cheese sandwiches or as a condiment for a cheese board or Ploughman's Lunch.
1 cup sugar
1 1/2 cups cider vinegar 
2 teaspoons sea salt
1 teaspoon crushed cardamom seeds
1 teaspoons ground ginger
1/2 teaspoon mustard seeds
1/4 teaspoon ground cloves
11/2 pounds plum tomatoes, quartered
1 medium onion, chopped
2 tablespoons minced garlic 
1 tablespoon olive oil
1/2 cup golden raisins
Ground black pepper
1. In a large saucepan over medium-low heat, combine sugar, vinegar, salt, cardamom, ginger, mustard seeds and cloves. Bring slowly to a boil, stirring until sugar is dissolved. 
2. Add tomatoes, onions, garlic, olive oil, raisins and pepper. Reduce heat to simmer; cook, uncovered, stirring frequently, for 1 to 1 1/4 hours, or until mixture thickens. (After a few minutes' cooking time, tomato skins will separate from pulp. Remove skins with a fork and discard.) 
3. Spoon chutney into a clean jar or bowl. Cover; refrigerate for up to 3 weeks.
Margaret Johnson's "Recipes" page now includes "Ireland Hopping: Adventures in Food, Drink, and Travel." For further details on her work, including how to order her cookbook "Teatime in Ireland," visit www.irishcook.com