What will be the third Premier League season of the pandemic begins this weekend and the fans' enthusiasm shows no sign of waning. As always at this time, we asked some colleagues and friends about how they view the prospects for their favorite team, whether in the PL or just below it.
Joe Behan, Florida West FC fitness trainer, Manchester United
Pogba, Fernandez, Rashford, de Gea and the list goes on.  Far too many players preoccupied with one thing or another instead of bringing their A game.  Whatever that player hindrance is it's a big part of United's inconsistencies.  Too big for the boots?  Then hard to turn in a shift against the likes of Burnley or Brentford on a cold winter's night.   
Ole has brought more freedom of expression but has allowed the likes of Pogba and Fernandez to rule the roost with mood swings especially when they are found out in 90 minutes.  If Gunnar does not sort out the prima donnas, fans will chant for his exit, it's inevitable.  
For some United lucky to get top four for others anything less than runners-up is failure.  Man City, Chelsea and Liverpool hungrier this time around while United continue to fall short in crunch games in both Premier and Champions League.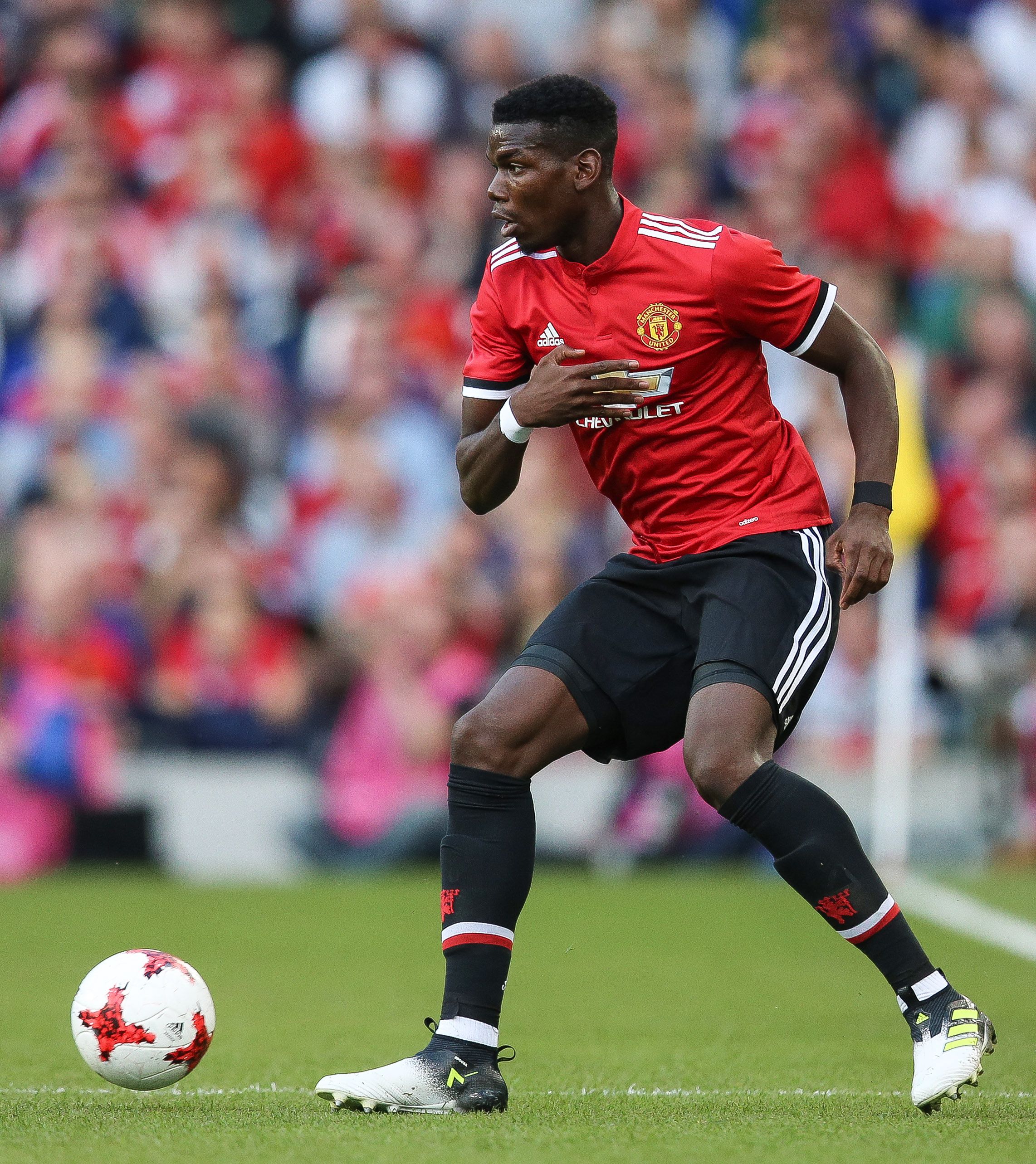 Manchester United's Paul Pogba.  INPHO/GARY CARR
James Rogers, New York Evertonians
Crunch-time for the Toffees. The bombshell departure of manager Carlo Ancelotti kicked off a turbulent pre-season for Everton, with the hiring of former Liverpool boss Rafa Benitez slammed by some of the club's long-suffering fans. 
Benitez has a tough job ahead of him, and must breathe new life into a team that promised much but ultimately disappointed last season. Despite clinching a string of high-profile victories, including the club's first win at Anfield since 1999, abysmal home form saw the Toffees fall to a 10th-place finish.
A strong start to the campaign would go a long way towards silencing the section of the Everton fanbase that opposed Benitez's appointment. With the recent additions of wingers Demarai Gray and Andros Townsend the new Goodison boss has added much-needed pace to a midfield that was often pedestrian and devoid of attacking options under his predecessor. 
Evertonians will also be expecting a great deal from all-action defender Ben Godfrey, whose scintillating form last season earned him an England call-up. Jordan Pickford, fresh from his heroics at the European Championships, will also be expected to continue his rich vein of form. Up front, Benitez will be looking for Dominic Calvert-Lewin to build on last season's tally of 21 goals.
Questions marks, however, linger over a number of Everton's big names, with recent media chatter linking Colombian superstar James Rodriguez and Brazil striker Richarlison with moves away from Goodison Park. Rodriguez has reportedly been told by Benitez that he can leave the club if Everton get the right offer for him.
The future of Italian starlet Moise Kean, who enjoyed a successful loan at Paris St. Germain last season, is also unclear.
Prediction: If Benitez can successfully galvanize a team that has consistently underperformed for a number of years, then a seventh-place finish is not out of the question. If he cannot, then more mid-table mediocrity and supporter discontent looms.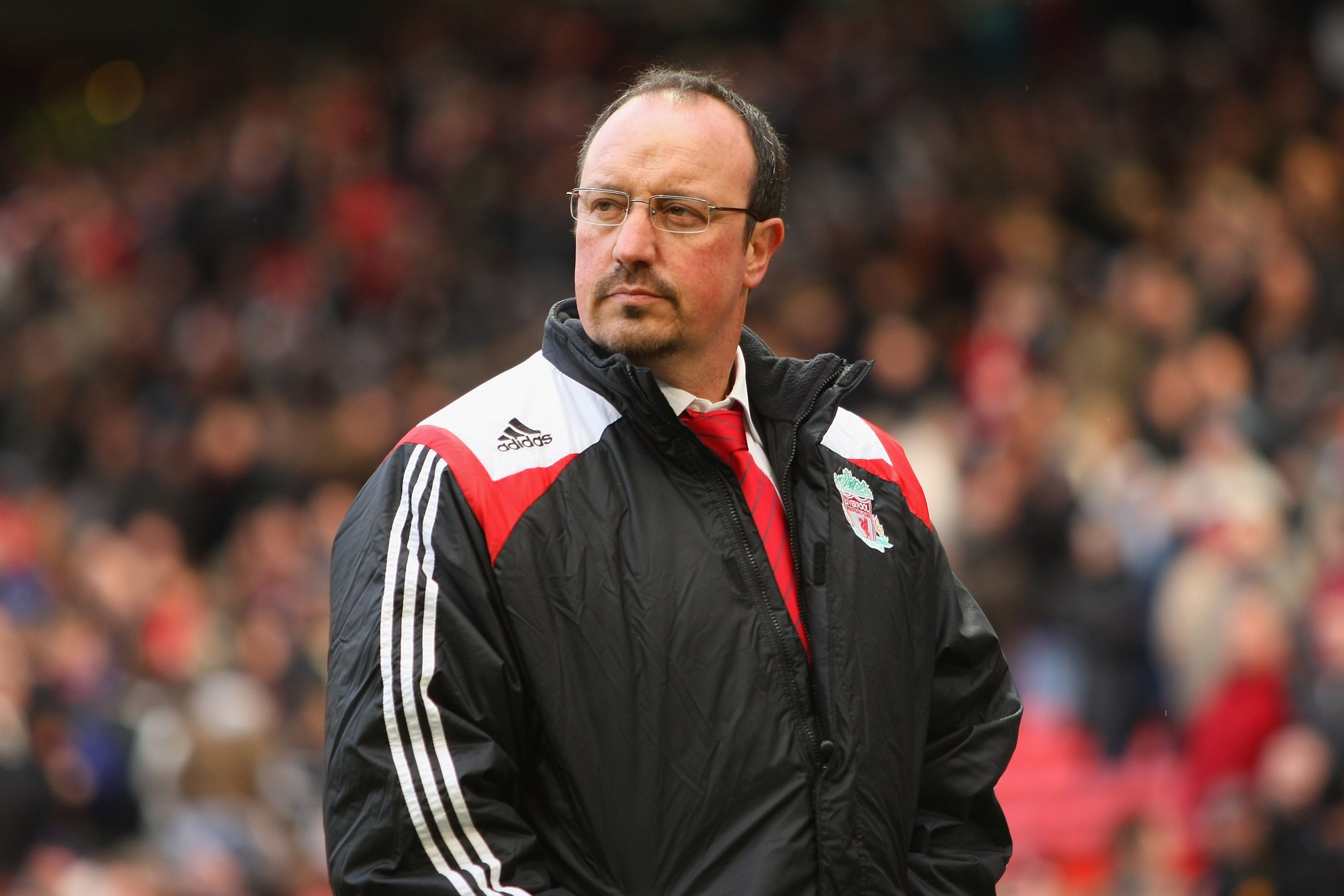 Rafael Benitez, pictured in 2008 when with Liverpool, will manage fierce hometown rivals Everton from this season. INPHO/GETTY IMAGES
Scott Silver, freelance designer, Arsenal
Once again, we are facing another tough season, with aspirations to finish in the top 6. Long gone are the Champions League Group Stages, and knockout games. Arsenal simply don't spend money on new players, and the one player they did sign this summer is already injured. It will take time for us to crawl and scratch back into relevance, but the last few years have seen the likes of Leicester, West Ham, and Everton move past us on the table. And we are light years behind our former rivals. A fast start might build some confidence and hold my interest.
John Spinks, artist, Newcastle United
Newcastle United is like an old house with a firm foundation and a history.  The property has been on the market for a while but as yet no buyers.  It is built on the football culture of the Northeast, but this means nothing to the owner, Mike Ashley.  He has effectively undermined a once strong culture.
Pre-season litany:  "Different season.  Same scene.  Same team. Same owner.  Same manager.  'Orare pro nobis.'"
Last year I watched them a lot on Channel 47 (Telemundo) thinking it would improve my Spanish.  A recurring phrase was:  "La zone descenda".  It's an easy translation.
This season I'm hoping to avoid that zone.  Mid-table would be considered a success.  A modest hope.  
They have a good team spirit, the core of the side came up from the Championship together.  Overall it's a journeyman squad with a few wild cards.  
St. Maxim has a quality that can't be taught.  He plays with childlike abandon and sometimes gets away with it.  We hope that Arsenal's Willock will sign for us.  His impact on loan last season was considerable.  Callum Wilson might flourish if he gets the service.  Almiron might return revived from his Copa America odyssey and Matt Ritchie is always good value.  Dubravka is still a very good goalkeeper in spite of his Euro misfortune.  
We start away to West Ham who finished on the front foot last season.  As a lifelong 'Toon supporter I can only watch and pray.  Business as usual.
Dominik Stingas Paczko, Head of Youth Services, Burton on Trent, England
All Tottenham fans were happy to see the back of the 20/21 season. Few were sad to see the back of Jose Mourinho. The process for his replacement would have been cause for embarrassment if it wasn't so typically Tottenham.
Our initial search for a new manager seemed positive, with the club being linked with a number of young Pochettino type names from clubs across Europe. Slowly these names, obviously aware of the significant rebuild that was needed, ruled themselves out.
Pochittino, clearly bored of diving into massive piles of cash like Scrooge McDuck at PSG apparently wanted to return. It was starting to look like the football equivalent of Friends. We didn't sack him, we were on a break. But PSG held firm, so instead we turned to Nuno Espírito Santo, the former manager of Wolverhampton Wanderers. Rachel might have landed up with Gunter. 
That said, Tottenham's astutest signing appears to be Sporting Director Fabio Paratici from Juventus. By all accounts Paratici's knowledge of players and more importantly their contractual situations, seems unrivaled. There appears to be a big focus in bringing in players under 25 years of age with huge sell on potential. 
The Kane situation is now casting a shadow over our pre-season. I can't begrudge Kane wanting to leave, but I don't blame the club for holding out for maximum value either. 
Tottenham's season will be the same as the last two, flirting with Top 4 but finishing around 6th or 7th. Maybe a cup, probably not. But if they are able to rebuild well the 2023/2024 season will be one to look out for.
Ray O'Hanlon, Irish Echo, Manchester United
Ole Gunnar Solskjær's job at Manchester United is seemingly secure for the next few years, a new contract having landed at his once gifted, goal-scoring, feet in the interval between old season and new. It's fair to say that the Norwegian with the Mancunian lilt deserves a little job security, especially after steering the Red Devils to the premiership's runner up position for the 2020-21 season. Second place gets you a contract extension, but the premiership title secures immortality. That would be double mortality in Solskjær's case as he already laid claim to it as a result of his exploits back when he was known to the footballing world as the "baby faced assassin." The face is a little more lined and careworn now. No surprise. the man breathes rarefied air, even at pitch level.
The challenge that Solskjær and United face, in purely premiership terms, is bridging that enormous gap between second place and first. Had United finished in, say, fourth place at season's end there would always be third place to aim for. But dropping to third in the 2021-22 campaign will not do. So how to advance that one place with the likes of Manchester City, Liverpool, Chelsea, Tottenham, Leicester, and heavens knows who else, having other ideas is the overriding question. It's enough to ensure any number of sleepless nights. United, with a couple of very interesting off season signings in tow, will have to start fast and keep the cleat pressed to the floor as the fall heads into winter. With expectations once again sky high at Old Trafford there is little or no margin for error. We should have an idea where things are going after the first two or three games. And Ole Gunnar's visage will tell the tale every bit as clearly as the score lines.
Colum McCann, novelist (colummccann.com), Stoke City
Jaysus!  I have been supporting Stoke City for half a century.  It dates me and it dates the last time Stoke won a major tournament.  That was the League Cup final in 1972 when the great Terry Conroy, a fine Irish winger, put us in the lead after five minutes.  We managed to beat Chelsea 2-1 that day and I've been waiting for something similar ever since.  We've had some good years, including our magnificent ten-year stint under Shawcross and Walters and Whelan and Co. in the Premiership.  The day that still sings for me is when we beat Liverpool 6-1.  All the guitars in the world were tuned in unison that afternoon.  So too were the beer taps. 
But enough reminiscing.  Stoke have been out of the Premiership for three years now and we've had to reassess.  Michael O'Neill (who managed both Shamrock Rovers and Northern Ireland to some fine victories) managed to come in and steady a slowly sinking ship.  He has had a massive clear-out of the overpaid and underperforming this summer, with 14 senior players leaving, and he has brought a youthful leanness and agility to the squad.  I'm forever hopeful.  There's talk of bringing in Liam Delap from Man City, the son of Rory Delap, one of the great Stoke legends, not only for this throw-in ability but for his resilience too.  The young Delap is a goal-scoring machine and to get him on loan would be a great coup.  We've a solid defense even though we had to sell Nathan Collins, another young Irishman, to Burnley.  Watch out for Harry Souttar, the 6'6 centre back who controls the defence like a towering conductor. 
 O'Neill is an astute manager.  He has been flying under the radar for the past 18 months but I think he's ready to try to tilt upwards.   I think we'll be hovering in and around the playoffs.  And I'm hoping for a run in one of the cups.  
As for the Premiership, ah, well, I still have a sweet spot for Tottenham mostly because I have a couple of good friends who support them.  And a strange fondness for Newcastle too: they're Sting's team and I work with him in our non-profit Narrative 4.  And Burnley now have a lot of Irish players, so I'll be watching their results.  
But every Saturday it's Stoke.  It can't be anyone else.  Time for a new Terry Conroy to pop up in the box.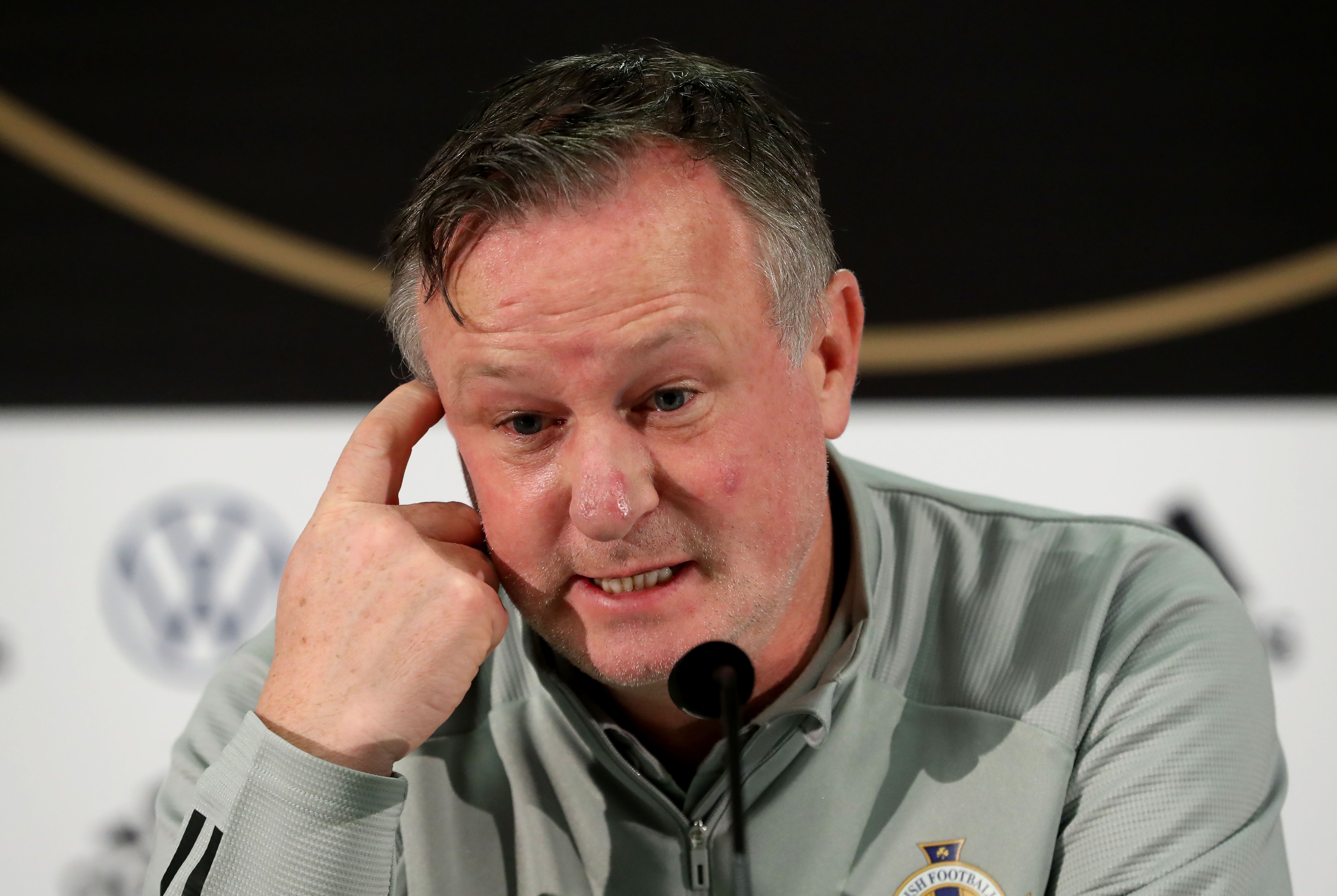 Stoke City manager Michael O'Neill. INPHO/PRESSEYE/WILLIAM CHERRY
Paul Galligan, labor attorney, Leeds United
Phil Hay's just published biography of Mario Bielsa is titled "And It Was Beautiful." There is no better way to describe Leeds' first season back in the top flight. Leeds certainly added a bit of spice to the League, but if you lift your head and look at the top of the table, Leeds lack a bit of quality on the ball.
Watching the Euros, Italy was like Leeds only with better players.  Leeds do have some kids coming through from a very good U-23 team and I hope they can compete for place in Europe. I think Liverpool will ride the Van Dyke express back to the top with the usual suspects following close behind.
Jay Mwamba, Irish Echo, Manchester City
Attacking midfielder Jack Grealish's arrival alone – for a whopping English record £100 million – may be good enough reason to fancy another Manchester City title. And he may or may not be joined the prolific scorer Harry Kane, which would make the "Cityzens" a cinch for glory.
Still, the 2021-2022 campaign and a probable sixth EPL championship in 10 years may not exactly be a walk in the park for Pep Guardiola's side. Expect Liverpool, Chelsea and crosstown rivals Manchester United to push them hard.
What City, whose near breathtaking 2020-2021 title run coincided with the emergence of two exciting young talents in Phil Foden and Ferran Torres, must avoid is another slow start like last year. They turned it around then, but with the other contenders reinforcing their rosters or welcoming injured stars back, that might not work this time around.
The smart money should still be on City, with a squad that may be their best ever under the Pep era, holding off all challengers and clinching another English title.
Joe Hurley, musician and actor, West Ham United
In May, when West Ham's sensational season ended, glorious history had been made. As the perennial "family club' underdogs (no trophy in 40 years) our unprecedented push for Top 6 & Europe is what football purists live for -- a chance to dream. And now, we live the dream.
Favorites for the drop, we confounded the pundits, broke the bookies' backs, and thrilled a stunned nation, with our sparkling, tactical master-classes. Writers deemed it the most incredible turnaround a club's pulled off in the modern era. 
The world began to notice our sublime form, marveling at the feel-good factor on display. The players' camaraderie was infectious, spreading joy in dark times, and playing with an abundance of skill, flair, speedy counter attacking and grit. Witnessing the "West Ham Way" beguiled an incredulous, locked-down country.
   Manager David Moyes, unfairly derided as past his best, masterminded this amazing turn of fortune; his high demands for work-rate saw West Ham become the fittest team in the land.   Our record-breaking year included best points total, most away wins, longest undefeated run, most goals scored.
    And now dawns a new season, Europe, and the fans are back -- 60,000 hammers blowing bubbles, singing their hearts out. 
   We did so much to get into Europe, and the dream to match wits, skill, tactics with the world's best is alive. These games exude a spine-chilling atmosphere, floodlights illuminating the greatest stages; and we excel in these affairs, matching the superstars all the way. We must be fearless. 
Joe Hurley, center, with fellow Hammers at Smithfield Hall, New York City.
Ian Bishop, captain of West Ham United
It's arrived. The new season is here and I can't remember when I have been this excited for the West Ham faithful.
The game is littered with one-hit wonders and in some ways I feel the Hammers are in a similar position, albeit far from a newly promoted side shocking the big guns. This is going to be a test alright, but one I feel we will relish and flourish. It's time to show we belong.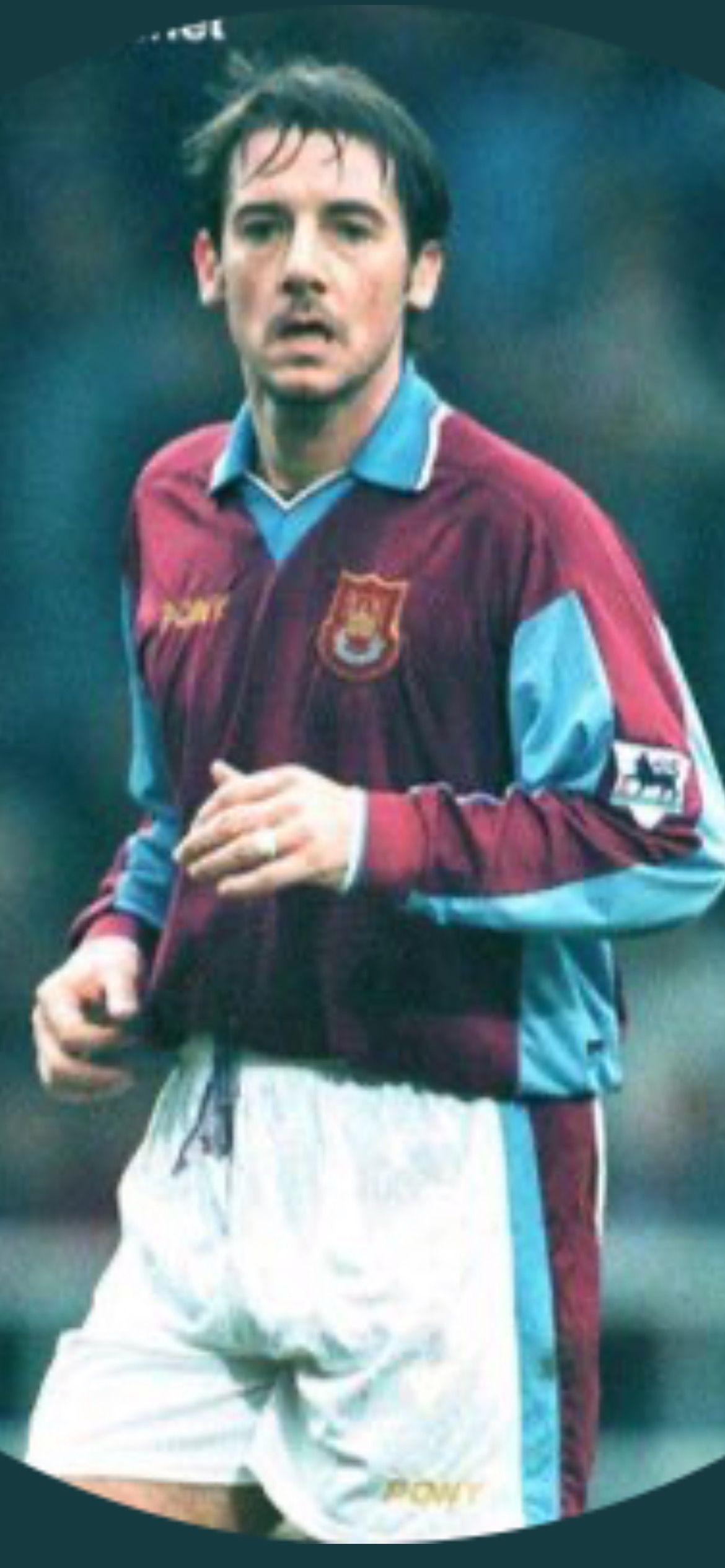 Ian Bishop in action for West Ham at Upton Park.
I feel we've leapfrogged Arsenal, overtaken Spurs as the best London club behind Chelsea. European football is a very welcome addition to our season, with the extra fixtures becoming a strain on a squad which is not overly deep. I'm very optimistic we have a formula to do well in Europe and sustain the progress of the club in general in the Premier league. C'mon you Irons.