The opening of the Vernon-Jackson Ave. subway stop in 1916 was as good a place as any to begin. The story, though, goes back to the 19th century and continues up to the frenetic building of high-rise condominium towers in the second and third decades of the 21st.
Geoffrey Cobb and Mitch Waxman gathered the group on the sidewalk for the Long Island City Irish History Walking Tour on Saturday morning just in front of the NY Irish Center and feet from the subway exit, and the train, which is three minutes from Grand Central.
We learned that the Irish had been coming from Manhattan for some time before the train did to live in newer and improved tenement buildings. Cobb, author of "The Irish in New York," concentrated on the colorful and very controversial Tipperary-born Patrick J. Gleason, mayor in the 1880s and 1890s of the independent municipality; Waxman, historian for the Newtown Creek Alliance, took in the broad sweep of the story of industrial Long Island City.
Plenty of minutiae were relayed, too – like in front of the 108th Precinct we heard about the origin of "copper" as a slang word for police officer. Upon hearing this, a young uniformed officer said, "Copper is the name of our precinct cat!"
Almost inevitably, all of this took rather longer than the 90 minutes allotted, and upon arriving finally at Bantry Bay Publick House on Greenpoint Avenue, quite a few of the group decided to make a day of it.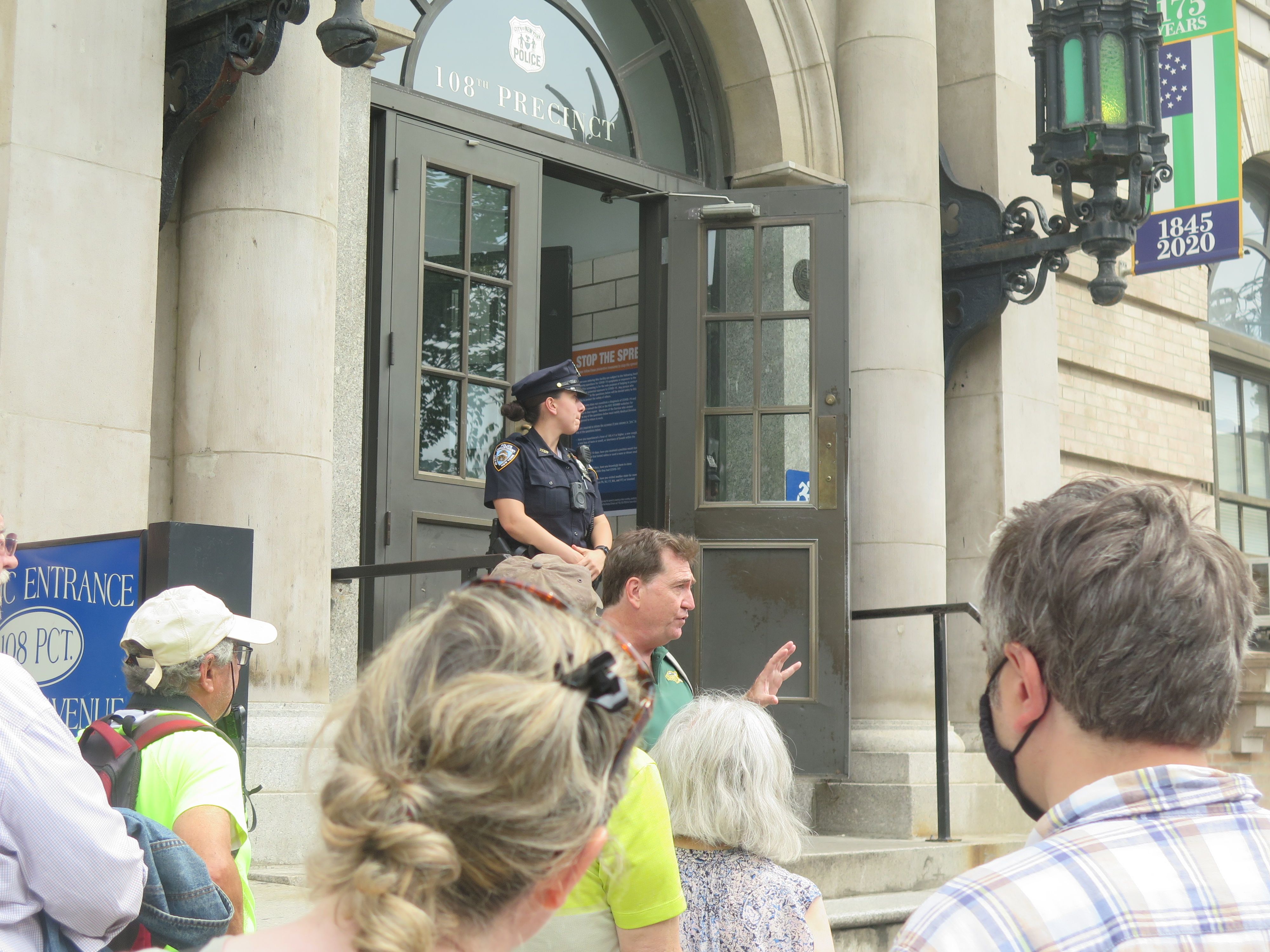 Geoffrey Cobb speaking outside the 108th Precinct.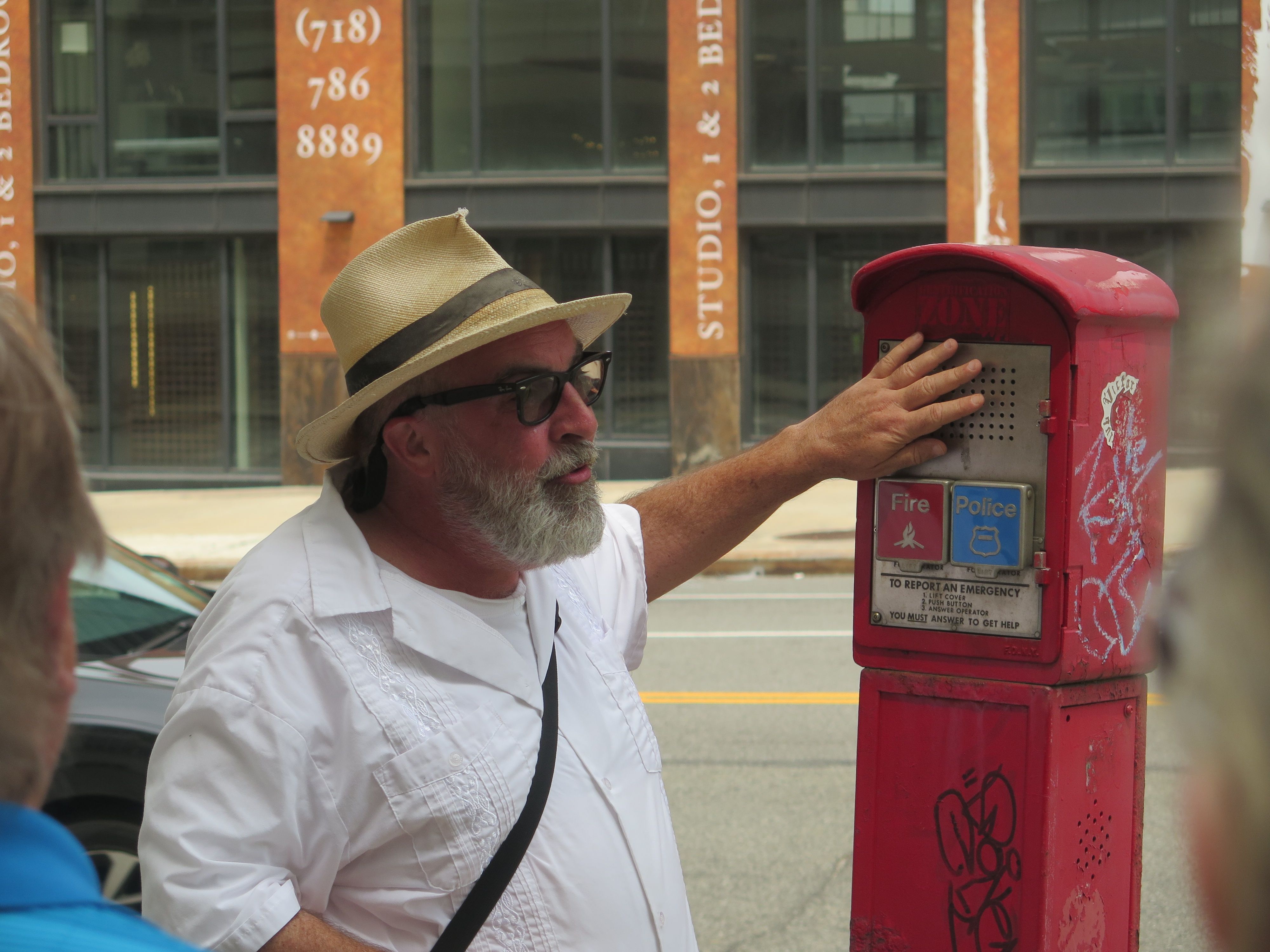 Mitch Waxman discussed an artifact from the era of Mayor Koch.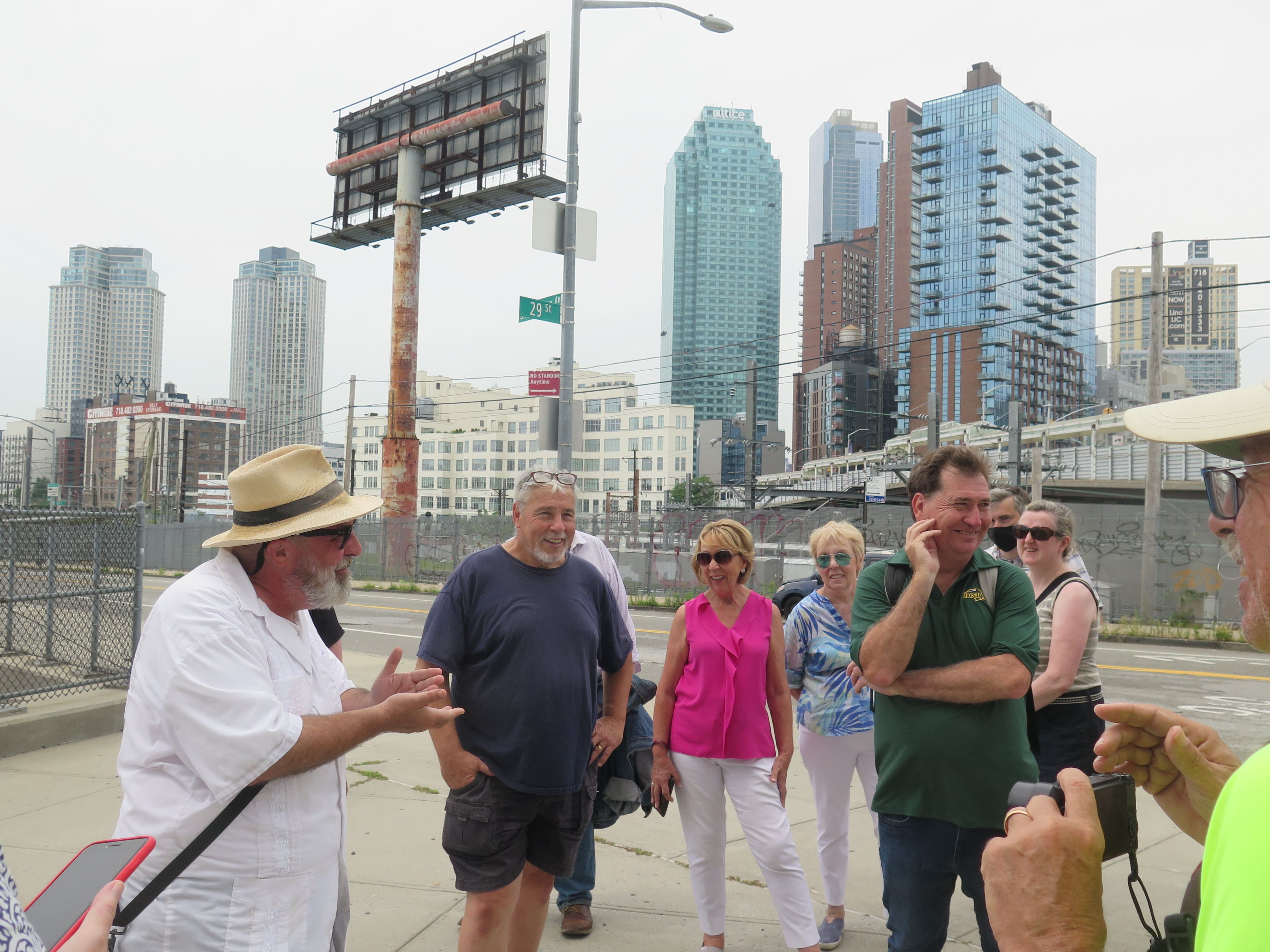 The tour leaders shared a light moment. [Photos by Peter McDermott]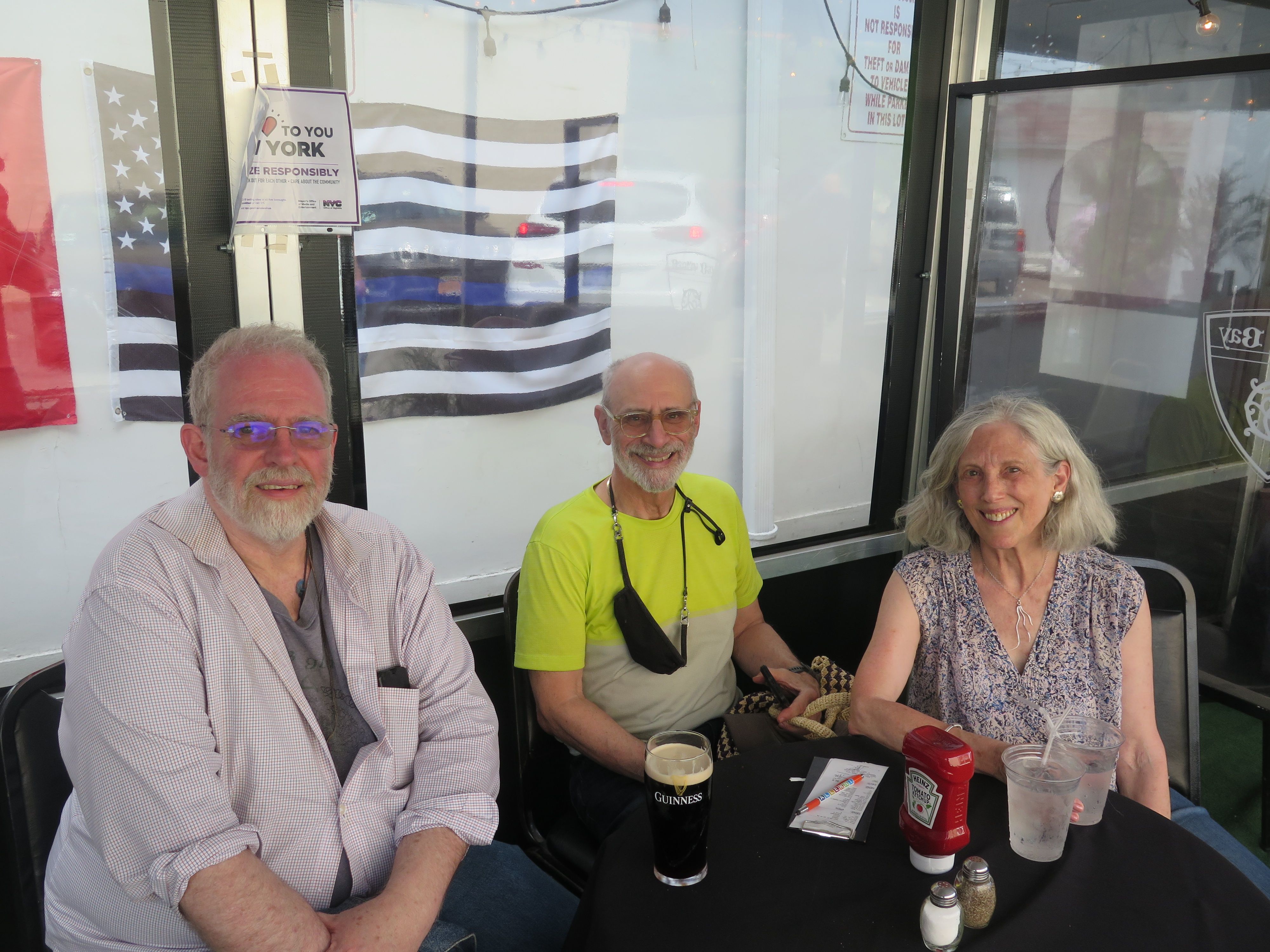 Daithí Mac Lochlainn, left, chatted with Diane and Barry Eisenstat at Bantry Bay after the tour.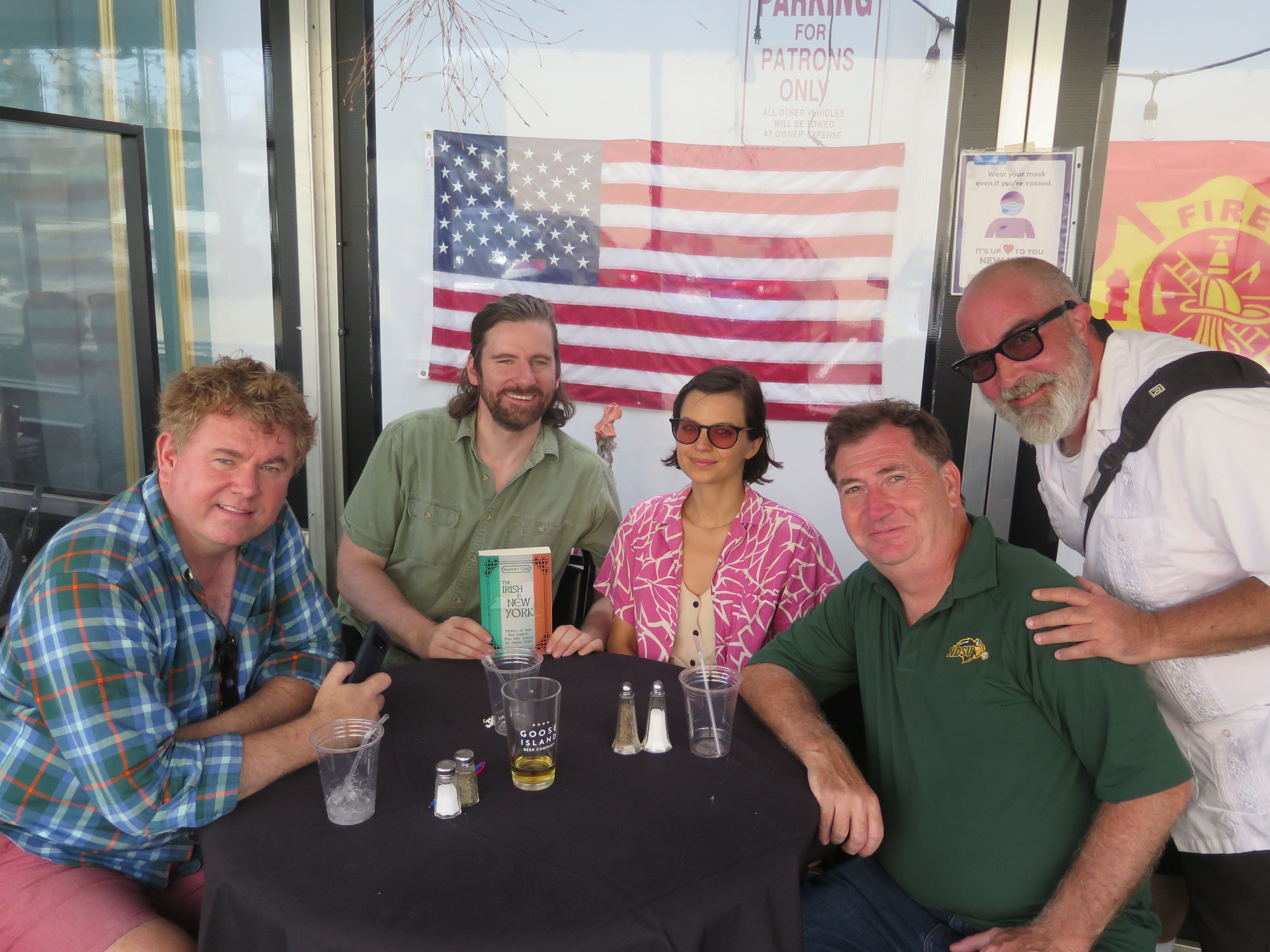 From left, New York Irish Center executive director George Heslin, Richard Walsh, Kaija Matiss, Geoffrey Cobb and Mitch Waxman posed for a photo at Bantry Bay.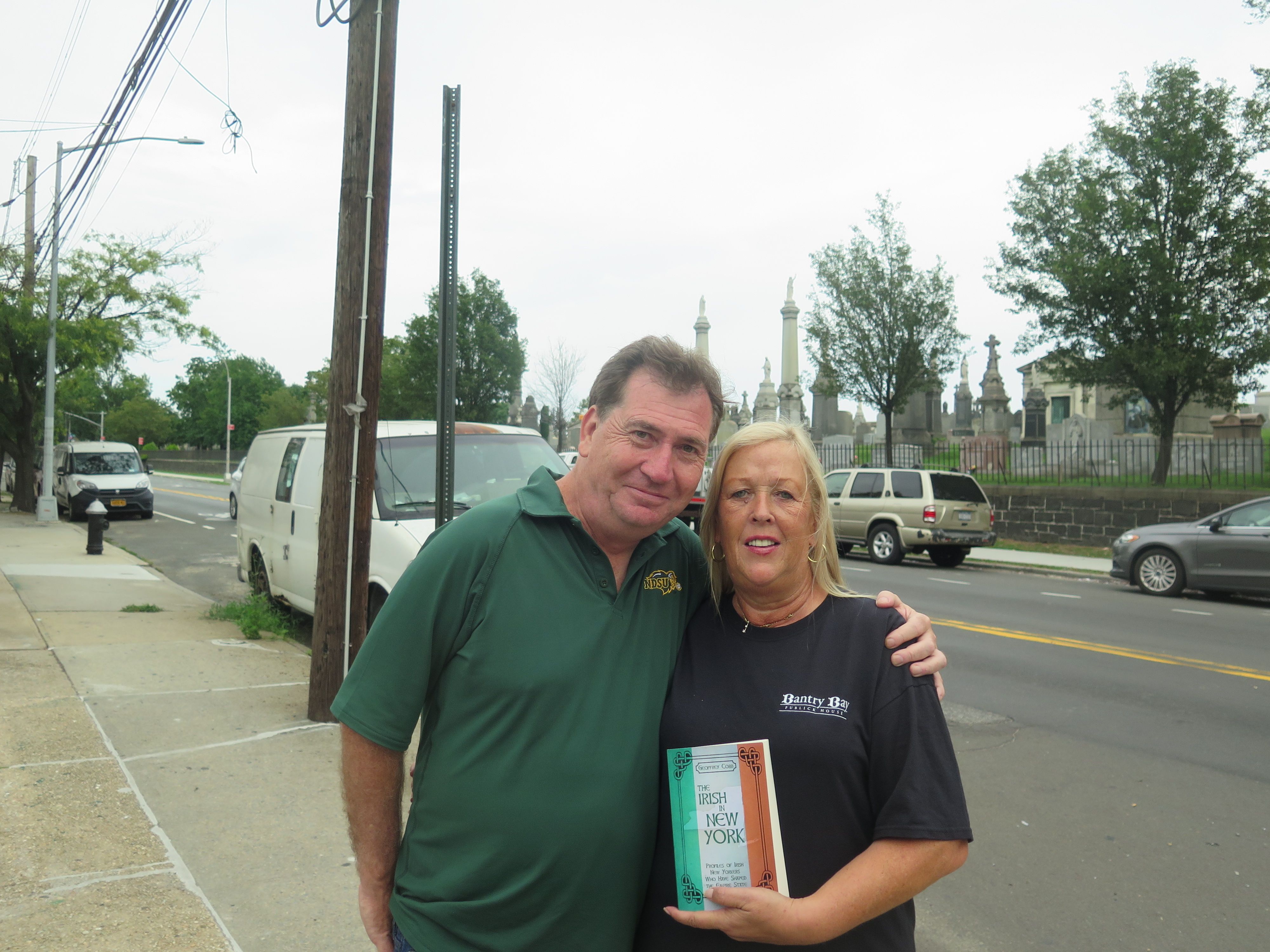 Geoffrey Cobb presented Bantry Bay's Geraldine Clooney with a copy of his book "The Irish in New York." Many of its personalities are buried in Calvary Cemetery across the street. 
The article appears on Page 11 of this week's Irish Echo, with some additional photos.