Jean Pasley first encountered the subject of her debut novel during time spent in Japan in her early adult years. Often upon telling people she was from Ireland, they would refer to Koizumi Yakumo, as locals mostly called him. But then, in more recent times in Dublin, where he was virtually unknown, the screenwriter Pasley learned she was living just a few meters from one of his childhood homes.
"'Black Dragonfly' is an unconventional love story about the nomadic Irish writer, Lafcadio Hearn, who travelled to Japan in 1890," Pasley told the Echo. "Based on his remarkable experiences, and drawing on his letters, essays and books, 'Black Dragonfly' explores Hearn's stark, lonely childhood in Ireland, his scandalous time in America and his arranged marriage with the daughter of a samurai family. Their slowly blossoming love lies at the heart of a story set in the ancient, mysterious, fast-changing world of 19th-century Japan."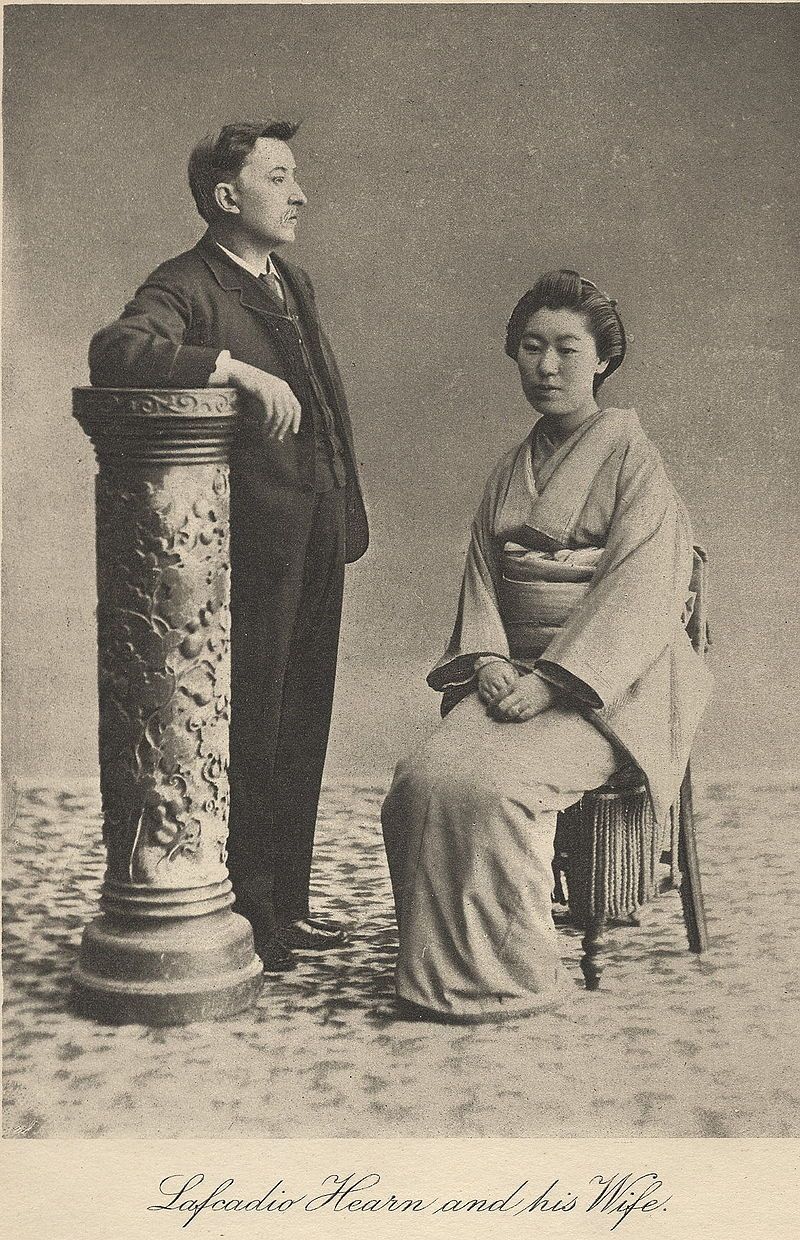 Lafcadio Hearn with his second wife Setsuko Koizumi, c. 1891.
We learn from a review article in the June 10, 2021, issue of the New York Review of Books that fast-changing is something he didn't at all like. The piece by Christopher Carroll, an editor at Harper's Magazine, the publication at which Hearn made his national reputation as a reporter in the U.S., is an exploration of three volumes: "Japanese Tales of Lafcadio Hearn," "Japanese Ghost Stories," by Hearn, and his "Kwaidan: Stories and Studies of Strange Things." 
Carroll also provides a detailed outline of a life that began in 1850 on the Greek island of Lefkada. His mother, Rosa Cassimati, was from Kythira, and his father, Charles Hearn, was an Irishman serving in the British army in the Ionian islands.
"After Hearn was brought back to Ireland," he writes, "his parents disappeared in quick succession – Charles for work and another marriage, Rosa for Greece – leaving him to be raised by a widowed great aunt, in whose house he read titillating gothic horrors like Matthew Lewis's 'The Monk' and soaked up Irish myth and folktales. 'I had a Connaught nurse who told me fairy-tales and ghost-stories,' he wrote to Yeats in 1901. 'So I ought to love Irish Things, and do.'
"In his teens, financial difficulties led to his withdrawal from boarding school," Carroll continues, "where an accident had left him with only one working eye, and after a spell in a garret in the East End of London, he was sent to Cincinnati to find a distant relation, who promptly turned him away.
"Hearn endured bouts of homelessness until he met Henry Watkin, an avuncular anarchist printer who allowed him to sleep in his shop on a heap of old newspapers."
Watkin encouraged the young Irishman to write and already by 1874 he was getting plenty of attention with pieces for the Cincinnati Enquirer. 
"Hearn left Cincinnati not long after meeting his first wife, Mattie, who had been born into slavery," Carroll writes. "They married in violation of anti-miscegenation laws, and when the Enquirer found out, Hearn was fired. Though he found work at another paper, the relentless pace of industrial Cincinnati had begun to wear on him, and in 1877 he relocated to New Orleans, leaving Mattie behind."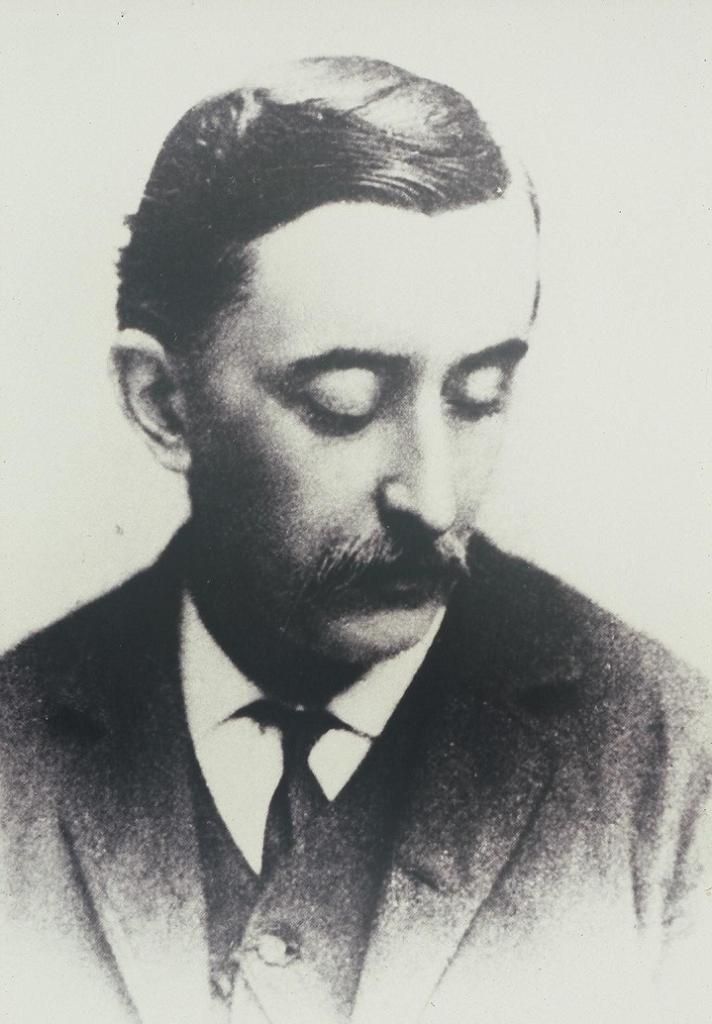 Lafcadio Hearn in 1889.
Hearn, who'd often written about Cincinnati's Black communities, wrote much about Creole culture in New Orleans. But he came "to national attention for an account of a previously unknown lacustrine village in the southern swamplands of Louisiana, where fishermen and alligator hunters from the Philippines lived in houses 'poised on slender supports above the marsh, like cranes or bitterns watching for scaly prey.'"
Soon, Hearn found that the "somnolent quiet of the old streets is being already broken by the energetic bustle of American commerce." He headed next for the French West Indies, which in time would also let him down.
Eventually, Hearn, a father of four who nominally Greek Orthodox and Catholic and then a practicing Buddhist in his new country, would say in the year of his death, 1904, from heart failure, "What is there, finally, to love in Japan except what is passing away?" 
Carroll reveals that Hearn's break with Harper's and journalism was acrimonious, but all for the better. He says of "Kwaidan," one of the volumes under review: "His retellings of these strange tales are a delight to read, not least because they reflect his shift in later life to a less ornamented prose style."
Says Brandon C. Yen of Pasley's novel in the Dublin Review of Books, "Newly published by Balestier Press – a London- and Singapore-based publisher specializing in East Asian themes and world literature – Jean Pasley's 'Black Dragonfly' plunges the reader into Hearn's mind and world. 
"This historical novel weaves together passages from Hearn's essays, books and letters to create a beautiful tapestry, a vibrant, ruminative and deeply sympathetic picture of a strange turn-of-the-century world on the cusp of cataclysmic changes. Pasleyexplores Hearn's childhood in Ireland, his early adulthood in America and Martinique, and his productive years in Japan, retracing his sometimes faltering yet often brave and self-assured steps from Yokohama to Matsue, from Kumamoto to Kobe, and thence to Tokyo and Yaizu."
Yen continues, "The novel presents a convincing portrait of a country which had recently emerged from a centuries-long isolationist foreign policy, and which was oozing a 'strange dark energy' in its relentless pursuit of Western technology and in the first stirrings of its imperial ambitions: Hearn's Japanese mother-in-law gave her grandson 'carved Chinese solders' to play with, making the figures bend over 'kowtowing to an illustrious Japanese general.' Hearn was a Westerner hired to teach English to students who were destined to contribute to the colonial, militaristic and technological advances that would transform Meiji-era Japan into a 'modern' nation. His profound ambivalence to all this takes center stage in Pasley's vivid reconstruction of his life."
Yen says, "The Japan conjured up by Pasley is richly textured, expressing peculiar national characteristics but also gleaming with universal feelings."
Jean Pasley
Place of birth: Dublin
Spouse:  Terence Hanahoe
Residence: A house built in 1850 in a leafy Dublin suburb.
Published works: "Black Dragonfly."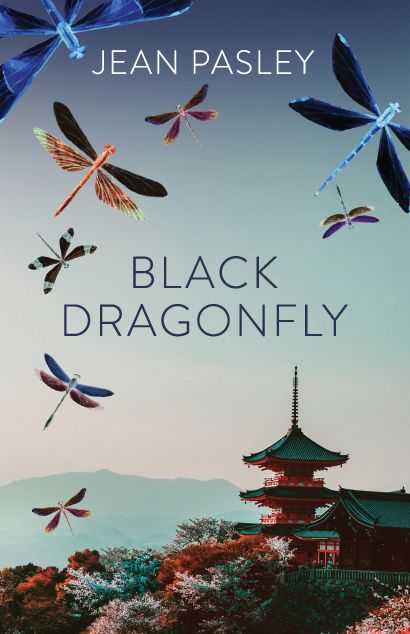 What is your writing routine? Are there ideal conditions?
When I have a live project I am very disciplined, writing every day from 10 a.m. until 5 p.m. but I will keep going if there is a deadline to meet. My ideal writing place is somewhere quiet, close to nature and I am lucky in that my study overlooks a secluded garden. Whenever I blank, I take a long walk and that solves most problems. I do not work weekends unless it is absolutely necessary. 
What advice do you have for aspiring writers?
I have no great gems of wisdom to impart. Write what you know about. Write something you feel passionate about, and keep going even if you think it is no good - you can always salvage something.
Name three books that are memorable in terms of your reading pleasure.
"The Silence of the Girls" by Pat Barker.  The sacking of Troy told from the perspective of the women enslaved by the Greek victors. Stunning.
"The Unfortunate Fursey" by Mervyn Wall. A hilarious romp through medieval Ireland.
"The Wolf Hall Trilogy" by Hilary Mantel. I rarely cry reading books but I almost shed a tear for the doomed Thomas Cromwell at the end of these three wonderful historical novels. 
What book are you currently reading?
"A Swim in a Pond in the Rain" by George Saunders. All writers should read this entertaining and brilliant analysis of the Russian short story form.
Is there a book you wish you had written?
"Drive your Plow over the Bones of the Dead" by Olga Tokarczuk. I love the formidable main character, the quirky style and the light humorous way she handles profound matters.
 Name a book that you were pleasantly surprised by.
 "Milkman" by Anna Burns. A surreal novel set in Northern Ireland, it is an ominous and unexpectedly funny evocation of a community enduring on-going conflict. Riveting from start to finish. My favorite line: "The only time you'd call the police in my area was if you were going to shoot them."
 If you could meet one author, living or dead, who would it be?
Seamus Heaney.
 What book changed your life?
"Glimpses of an Unfamiliar Japan" by Lafcadio Hearn. Reading this book inspired me to write about Hearn, and getting 'Black Dragonfly' out into the world has been a wonderful experience, up there with the best. 
 What is your favorite spot in Ireland?
The Dingle peninsula, County Kerry. I spend most of my free time there walking the beautiful beaches, breathing the sweet air, enjoying the silence. So good for the soul.
You're Irish if …
you were very good in a past life.