The long-serving President of the New York State Troopers Police Benevolent Fund is to honored as the Irish Law and Order Leader of the Year at next month's Echo ceremony recognizing the very best of our law enforcement community. 
Thomas H. Mungeer, a native of Liberty, NY with roots in counties Galway and Cork, joined the New York State Police in 1993 after graduating from the Police Academy. 
News of the special award for Mungeer has been welcomed by NY State Senator Tim Kennedy, who will address the annual Irish Echo gathering. "Serving the community has been a core value of Irish America and nowhere is that more evident than in the field of law enforcement," said Senator Kennedy. "I look forward to meeting the best and bravest of Irish America at the Irish Echo celebration."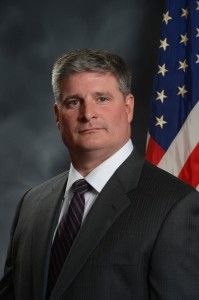 In 1998, Mungeer was one of a select number of Troopers hand-picked for a special, anti-organized crime detail at the Jacob Javits Center in New York City at the request of then Gov. George Pataki. Mungeer worked on that detail for four years, including during the 9/11 attack and clean-up before returning to SP Liberty, where he was assigned to the Highway Task Force.
Did you know we're hiring?
We offer a great career filled with opportunities to grow, all while serving and helping your community.
APPLY NOW at https://t.co/h7OPMvbUqd. pic.twitter.com/w1FYlkzY6G

— NewYorkStatePolice (@nyspolice) December 26, 2021
In 2003, Mungeer was elected as the PBA delegate for Troop F and subsequently was elected, in a series of statewide elections, to First Vice President in 2006 and President in 2009, a position he currently holds. In addition, he is currently the Chairman of the National Troopers Coalition.
Mungeer is the proud parent of four children and lives in Sullivan County. "My dad's grandmother was a Regan from Co. Cork and my mom is a Halloran from Co. Galway," says the NY State Trooper's PBA President. "I have tirelessly researched my ancestors so that their hard work and sacrifices will not be forgotten."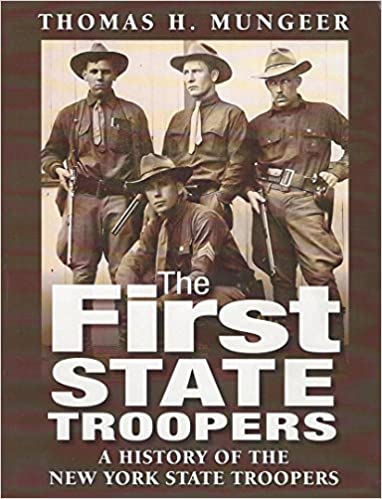 Mungeer is also the author of a book chronicling the history of his force; 'The First State Troopers, A History of the New York State Troopers' tells the story of the first contingent of troopers brought together in 1917. 
Gloves are off https://t.co/wEM4Bt4p2o

— Thomas Mungeer (@PBAPres) November 24, 2021
25 Irish American law enforcement leaders, including Chief Jay Hart of Torrance, CA, and NYPD police officer Ellen Usher from Yonkers, NY, will be saluted at the 13th Annual Irish Law & Order Awards which will take place in the Big Apple on Friday, January 21 2022 at Rosie O'Gradys in Manhattan.
"Despite the renewed challenges of Covid, the Irish Echo is keen to press ahead with a full roster of events celebrating our Irish American heroes in the coming year," said Irish Echo publisher Máirtín Ó Muilleoir. "It's fitting that the 2022 events' calendar should kick off with our salute to those who put their lives on the line to keep society safe." 
Irish American veterans discussing how to build community & support veterans Chief Jay Hart from Torrance, CÁ, Major (R) Tara Dawe from Florida, Col (R) Mike Shinners who flew in from Italy & Lt. Col, Brendan Cooney from D.C. #IrishCampfire Chair/Cathaoirleach Séamus Ó Fianghusa pic.twitter.com/lxir2oxbsS

— Irish Echo Newspaper (@IrishEcho) August 27, 2021