Seamus Scanlon's "The Butterfly Love Song" film had its 20th festival outing at the Underground Cinema in Dublin on Nov. 14, where it won four awards for Best Production Designer: Yvette Picque, Best Cinematographer: Fintan Geraghty, Best Editor: Ryan Keane and Best Director: Luke Morgan. The film is set and shot in Galway.
The film has been screened in New York, Paris, Berlin, Belfast, Durban, Barcelona, Dublin, Cork, Limerick, and Schull (Fastnet film Festival) among others. It will be released shortly for general viewing.
It is based on a short story of the same title. Luke Morgan of Morgan Creative   liked the story and although Scanlon tried to persuade him to film one of his crime laced stories "The Butterfly Love Song" appealed to Morgan the most. The film featured animals and children as well as some token adults but all behaved beautifully. The protagonist's name is Seamus, which might lead some to conclude it is at least semi-autobiographical.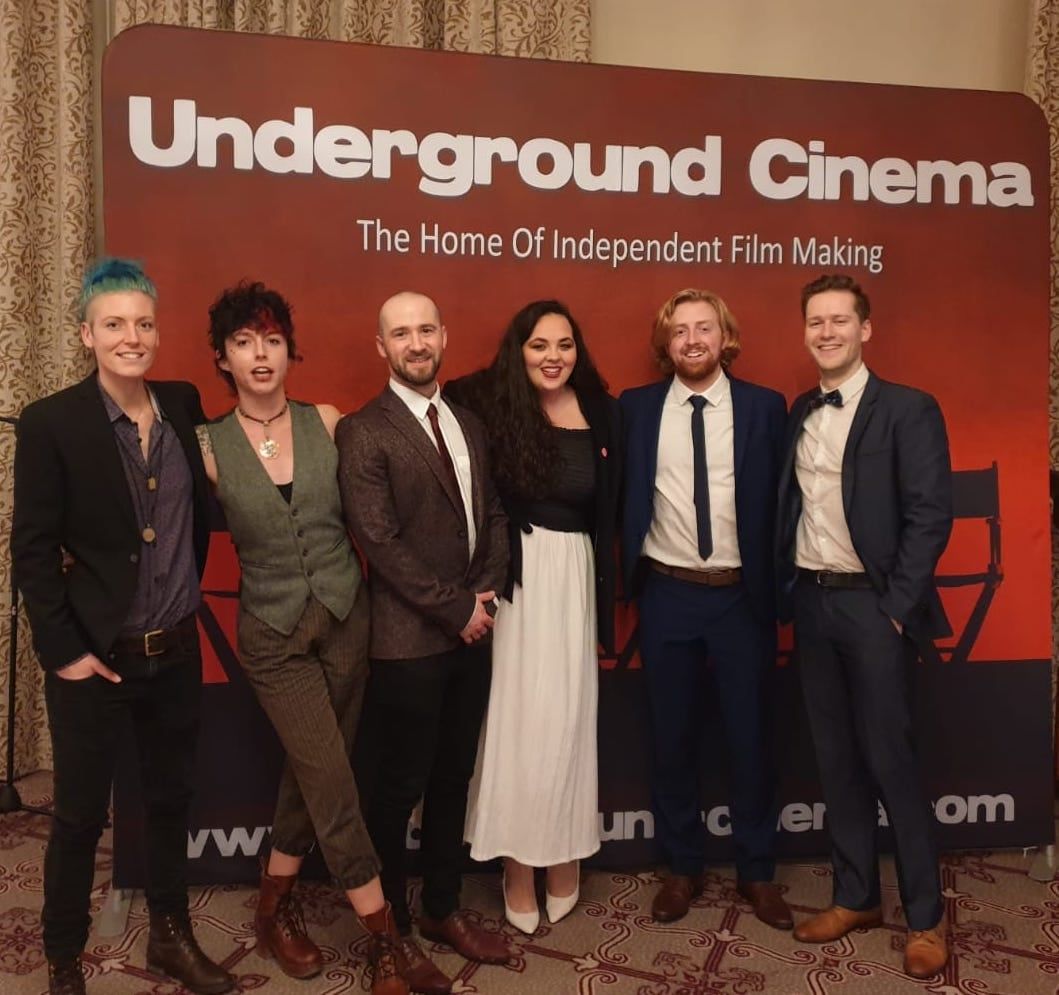 And the winners are...
The story also resonated with writer Professor Carlos Aguasaco, a Colombian native who is a  colleague of Scanlon's (and Chair) at City College Downtown.  I picked the story to translate into Spanish because it had a life affirming narrative about destiny, childhood, and overcoming adversity," Aguasaco said.
Aguasaco's translation was a story of the month in the Colombian literary journal Revista cronopia.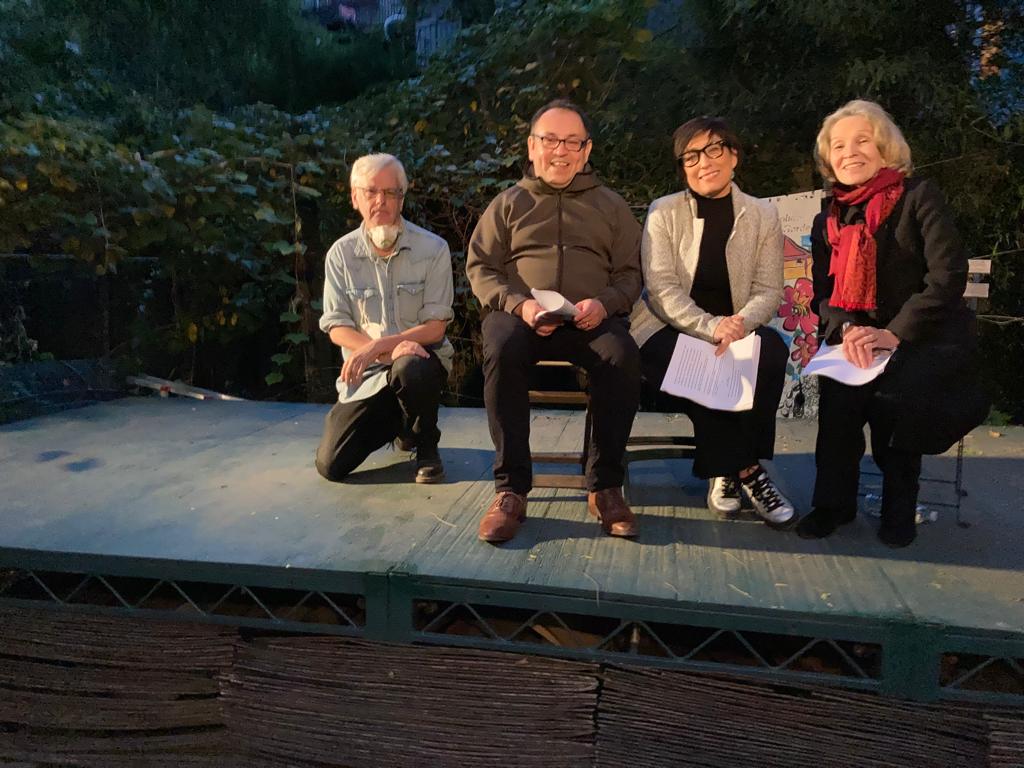 Seamus Scanlon, left, was pictured with those who were involved with the Spanish-language component of a bilingual reading of his "The Long Wet Grass."
"Interdisciplinarity is one of the hallmarks of artists and academics at our City College Downtown campus and this is a perfect example of how this type of synergy works," said Galway City native Scanlon.
Scanlon's latest creative outing also had a Spanish-language component. A bilingual reading was staged in the Green Oasis Garden on Manhattan's Lower East Side with Irish actors Gina Costigan and Tim Ruddy directed by Don Creedon and Spanish-lnaguage actors Laura Spalding and Fabian Gonzalez directed by Monica Flores Correa. Costigan and Ruddy were also involved in the radio play version of "The Long Wet Grass" in September 2021 produced by the Cell Theater Company.
Scanlon is the librarian at City College Downtown (http://ccny.cuny.edu/cwe) which specializes in bachelor degree programs for working adults.