"You could say we were seasoned travelers," That's according Keith Byrne, recalling his lifestyle of 36 years ago.
And that was even before the 10-year-old Dubliner and his friend Noel Murray, who was 13, illegally boarded at Heathrow Airport an Air India flight destined for JFK.
"The two of us together were very far from innocent," he adds.
"Nothing to Declare," a documentary from producer Martina McGlynn and director Garret Daly that puts the adventurous pair on screen together for the first time ever, will be shown at DOC NYC on this Friday afternoon (4:30) and next Wednesday afternoon (5:00) at Cinépolis Chelsea. See here. (And like all of three films mentioned here can be viewed online through the duration of the festival.)
Keith and Noel's life of skipping school ("mitching" in Dublin parlance) and going free on public transport ("bunking"), as well as shop-lifting and general thieving, led them to the furthest parts of Ireland and also to Wales, only to be brought back home to their families by gardaí each time.
Then, one August day in 1985, Keith left off some potatoes from the store to his mother at their Darndale home. She told him not go far as the meal would soon be ready. But he and Noel boarded a DART train destined for Dun Laoghaire on the other side of the city, where they hopped on the Holyhead ferry. From that Welsh port, they took the train to London and eventually found a path to the city's biggest airport.
It was the era defined, we're told, by Margaret Thatcher, "The A-Team" and shell suits ("awful lookin' yokes," says Noel). The TV show was the boys' favorite, while the British prime minister is mentioned because she wondered how two kids could get past security at Heathrow, just a few weeks after another Air India flight, this one bound for Canada, was destroyed by a terrorist bomb off of Cork. 
The boys' flight to America was incident free and indeed perfectly relaxing in most ways. Although their designation as "stowaways" might suggest they were hidden away from the sight of cabin crew, they were in fact allocated seats and given meals. 
Keith, the more eloquent and apparently more serious of the two, tells this part of the story in a particularly engaging way. 
There are two other interviewees in this 30-minute documentary: Kenneth White and Carl Harrison, officers of the Port Authority of NY&NJ Police Department, who three and a half decades later still seem amazed that all of this had actually happened.  It was White who put an end to the boys' run of luck on the lam once they'd exited the terminal at JFK, more than 3,000 miles from home. 
At first, the duo were delighted to find themselves being treated royally in what seemed to them like an episode of "Hill Street Blues"; they even hoped for a while that might meet B.A., their hero from "The A Team." But the tone took a harsh turn once the authorities were forced to determine exactly how these boys had evaded security in two of the world's top airports. 
When days after the disappearance, a garda told one of the mothers that her son had turned up in New York, she thought he'd said "York Street."  
One of the men tells us that his parents, who'd married very young, simply didn't know how to control him, while little is offered by way of explanation in the other's case.
From the first few minutes of this terrific film, the viewer is inevitably curious about what happened to the two after they'd reached adulthood. And despite their easy chemistry on screen together in middle age, somehow one suspects that life had rather different paths in store for them. It certainly did, it turns out.
For more information, go to the DOC NYC website.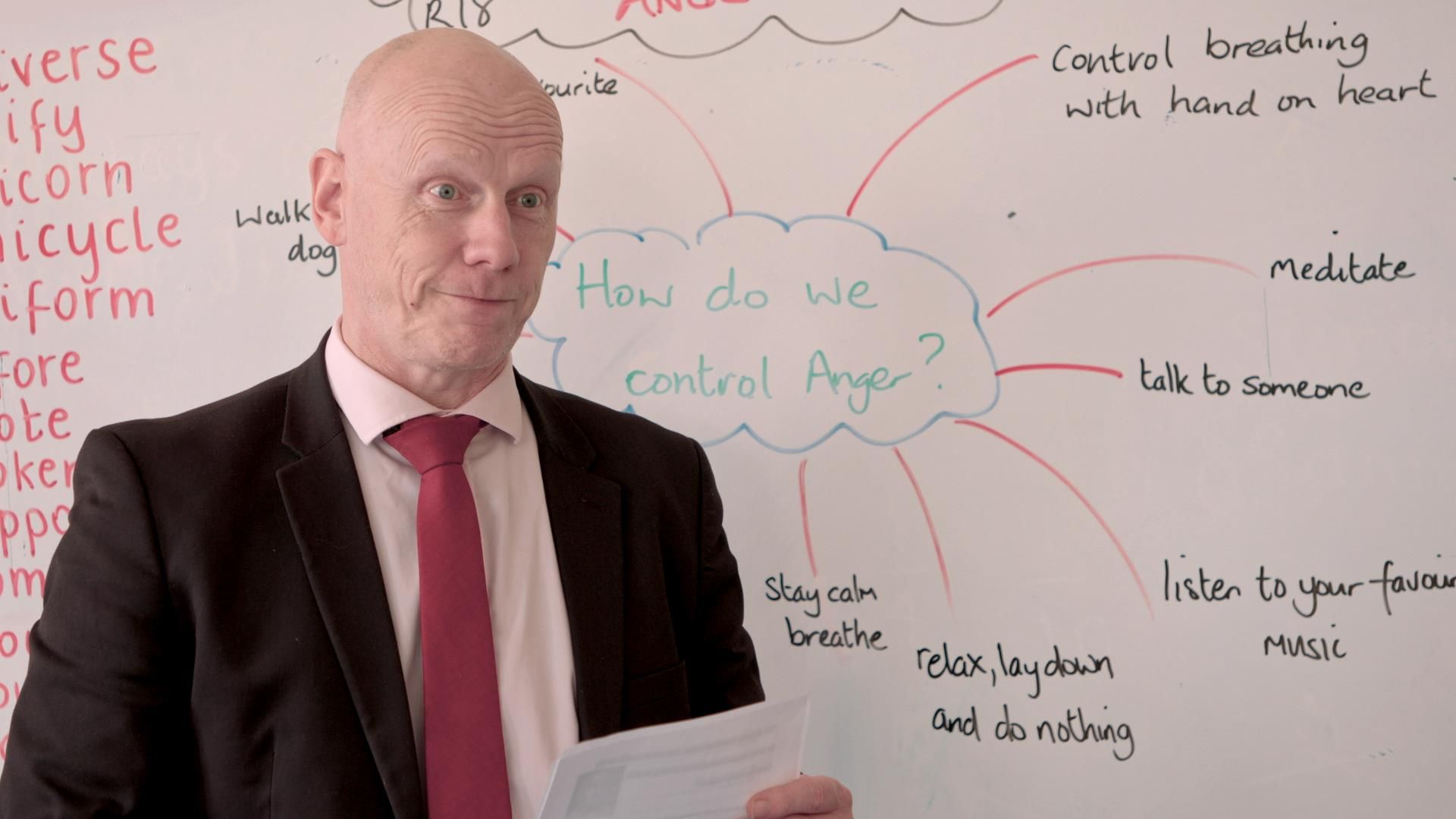 Kevin McArevey in the classroom in "Young Plato."
"Young Plato"
We haven't seen it, but this story from Belfast looks like it might be worth some attention. It charts the "dream of Elvis-loving school headmaster Kevin McArevey – a maverick who is determined to change the fortunes of an inner-city community plagued by urban decay, sectarian aggression, poverty and drugs. The all-boys primary school in post-conflict Belfast, Northern Ireland, becomes a hot house for questioning violence, as the headmaster sends his young wards home each day armed with the wisdom of the ancient Greek philosophers."
In her director's statement Neasa Ní Chianáin describes McArevey as "fearless and steadfast in his belief in philosophy and critical thinking, was a philosopher and a clown all at the same time. His passion was infectious and his charisma persuasive. Kevin didn't like waiting around for Educational Boards to sanction his ideas. He went full steam ahead and showed what making philosophy a core subject in his school could do. Around him the school staff had created an oasis, where the children, and often their parents, were supported by an incredibly dedicated team who were also determined to make a difference. From the caretaker to the kitchen staff, the classroom assistants to the teachers, all were genuinely doing everything possible to improve the lives of their students and ultimately their community. This film is a testimony to that journey."
She adds, "As an observational filmmaker, my process is always to try and join the circle, become part of the community, live in the world I'm trying to understand and not position myself as a voyeur but as one of the group. Luckily, Kevin and his team afforded Declan [McGrath, her co-director] and I that privilege and allowed us to completely immerse ourselves in the world of the school.  We were really touched by how welcome the staff made us feel, regardless of how difficult life became, there was always a strong spirit of generosity served up with big dollops of humor. This openness to let a film crew in, even in the most challenging of times, (post Brexit and during the Covid pandemic), came, I believe from the team's great sense of pride in what Holy Cross Boys School had achieved, both with and for its students."
"Young Plato" will be screened in-person on this coming Sunday afternoon (4:05) and Monday afternoon (1:15) at Cinépolis Chelsea. See here for tickets and details of online screenings.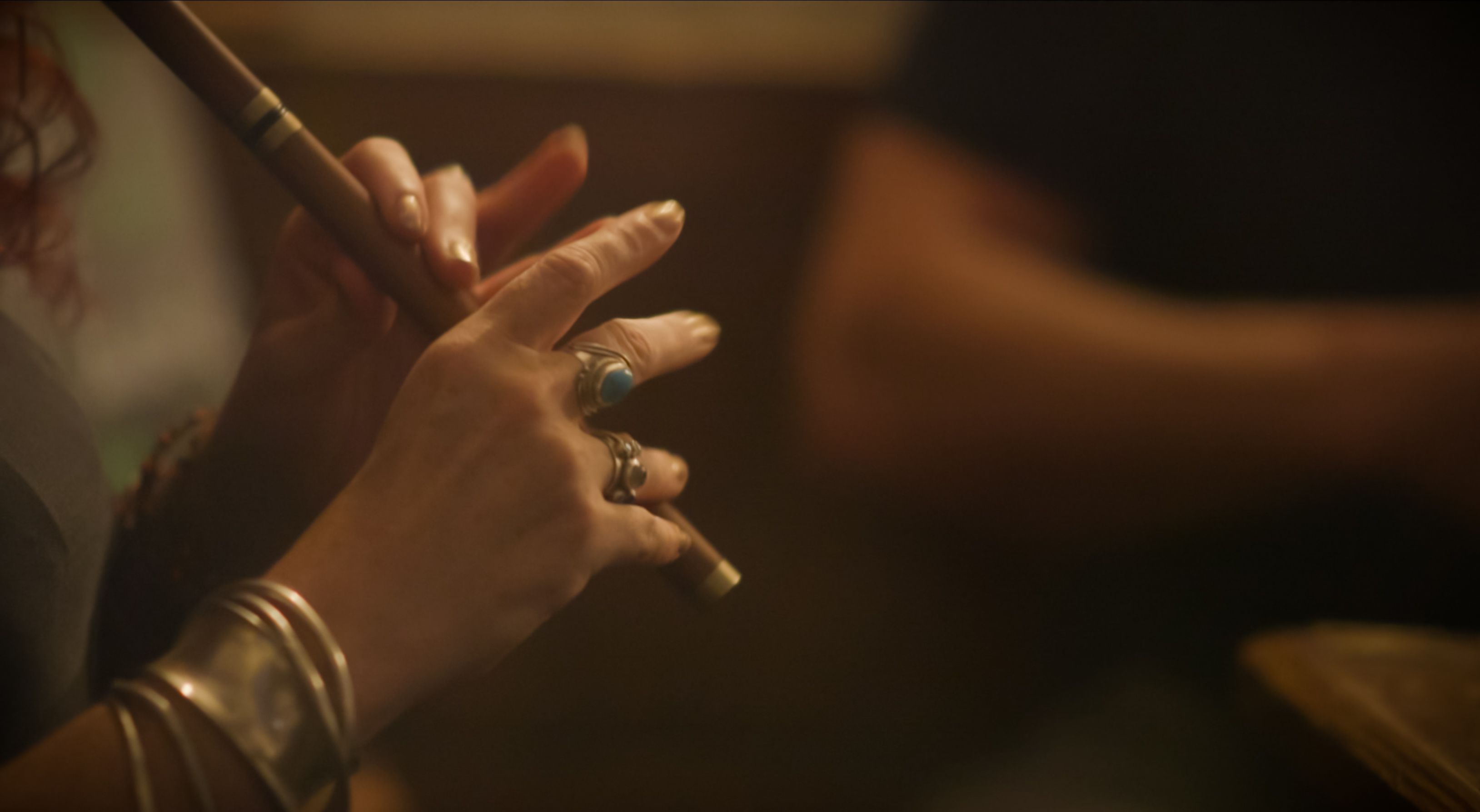 "The Job of Songs"
And we have late word that "The Job of Songs" will be premiering at the festival on Sunday morning (11) and shown again at IFC on Monday (12:15 p.m.). It features music and musicians from County Clare and was inspired by director Lil Schmitz's Irish roots. To watch the trailer and learn more about the film, visit its website.  
For more details about DOC NYC, which takes place online and in person from today through Nov. 18, see here.