It's official: the festive season has begun! Holiday parties, family gatherings, and all manner of get-togethers are already marked on our December calendar. Whether you're a guest looking for a perfect offering or a host hoping to wow, you'll enjoy these moreish mouthfuls to celebrate the season. You'll find them and other tasty tips for entertaining in my newest cookbook Festive Flavors of Ireland. To order signed copies, visit irishcook.com.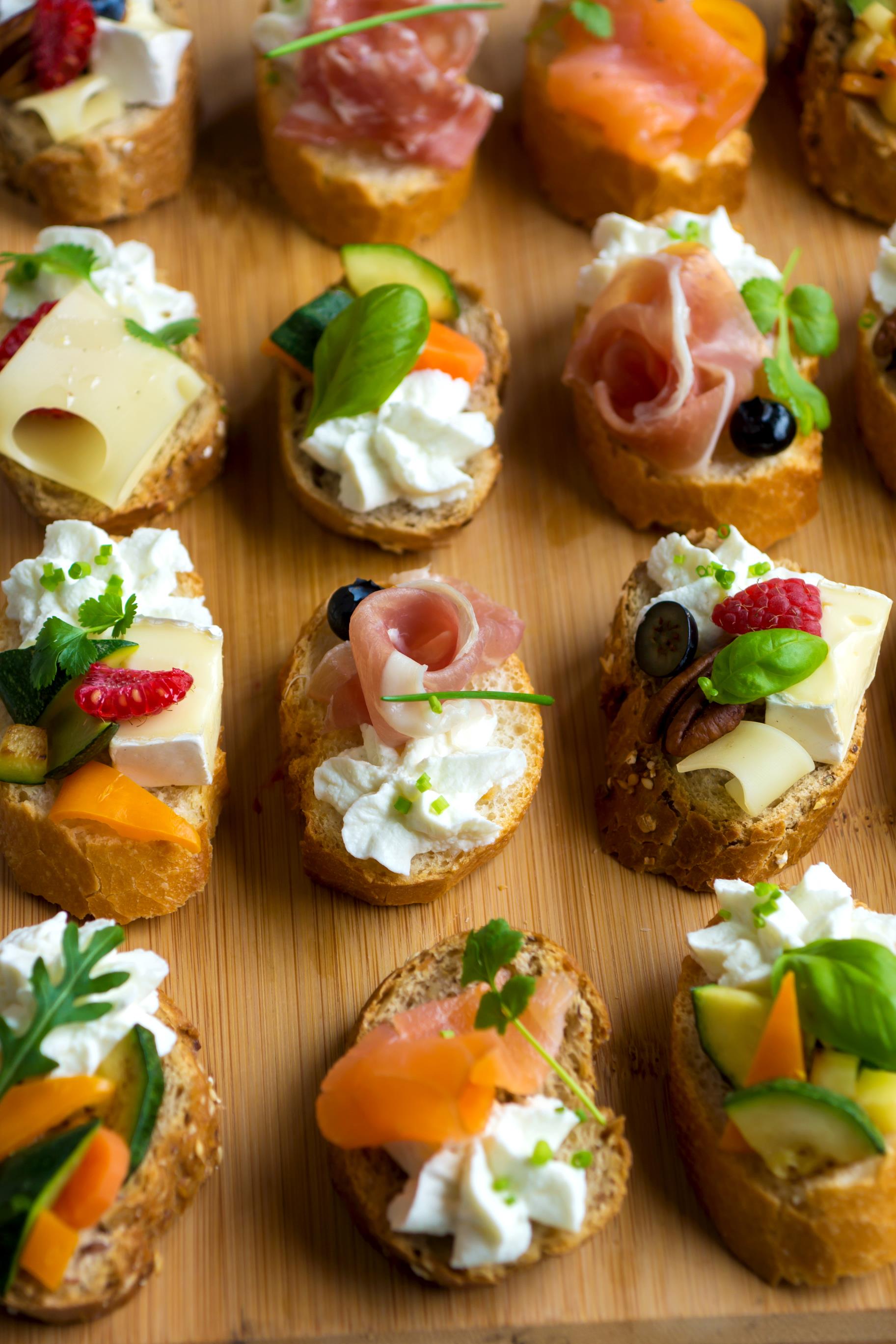 CAMEMBERT TARTLETS WITH PEAR & APPLE CHUTNEY
MAKES 30 TARTLETS
            Finger food at its best, tartlets are among the easiest party foods to make, especially when you use prepared filo shells, frozen puff pastry, refrigerated pie dough, and delicious Irish cheese like Cooleeney Camembert — one of a number of artisan cheeses produced at the Maher farmhouse near Thurles, County Tipperary. Top the tartlets with this sweet-tart chutney, Red Onion Marmalade, or Fig Compote (recipes follows), all of which can be made up to three days ahead. 
For the chutney
1 small onion, chopped 
1/3 cup cider vinegar
1 teaspoon chopped fresh ginger
1 cup (packed) brown sugar
4 ounces sultanas (golden raisins)
1 small apple, cored and diced 
1 small pear, cored and diced  
2 tablespoons chopped walnuts
For the tartlets
30 mini phyllo shells, such as Athens brand, or other prepared pastry cups
8 ounces camembert cheese, cut into 30 cubes
1. Make chutney. In a large saucepan over medium heat, bring onion, vinegar, ginger, sugar, sultanas, apples and pears to a boil; cook for 2 to 3 minutes. Reduce heat to medium-low and cook, uncovered, for 20 to 25 minutes, or until mixture thickens. Stir in walnuts.
2. Spoon into clean jars, cover and refrigerate for up to 2 weeks. Return to room temperature for serving
3. Make tartlets. Preheat oven to 350°F. Place phyllo cups on a baking sheet; put 1 cheese cube in each cup. 
4. Bake for 5 to 8 minutes, or until cheese is soft. Remove from oven; top each tartlet with a spoonful of chutney. Serve warm or at room temperature.  
RED ONION MARMALADE: In a large saucepan over medium heat, melt 1 ounce butter and 2 tablespoons extra virgin olive oil. Add 2 thinly sliced red onions; stir to coat. Stir in 1/4 cup (packed) light brown sugar, 1/2 teaspoon fresh thyme leaves, 1/2 teaspoon salt and 1/2 teaspoon ground pepper. Reduce heat to medium-low; cook, stirring occasionally, for 25 to 30 minutes, or until onions are soft and caramelized. Stir in 3/4 cup wine and 3/4 cup malt vinegar. Continue to cook, stirring occasionally, for 30 to 35 minutes, or until mixture is thick and syrupy. Spoon into clean jars, cover and refrigerate for up to 2 weeks. Return to room temperature for serving.
FIG COMPOTE: In a small saucepan over medium heat, bring ½ cup chopped dried figs, 4 tablespoons light brown sugar, 1 cup dry red wine, ½ teaspoon fresh thyme leaves, and a pinch of sea salt to a boil; cook for about 2 minutes. Reduce heat to simmer; cook for 8 to 10 minutes, or until mixture thickens. Cool to room temperature; cover and refrigerate for up to 2 weeks. Return to room temperature for serving.
SAUSAGE ROLLS WITH CRANBERRIES
MAKES 36
            Sausage rolls are equally at home on a Christmas party plate or as a snack at a football match. Here they take on a holiday touch with the addition of cranberry sauce spread alongside the sausage stuffing to create a lovely counterpoint to the spicy meat.
2 sheets frozen puff pastry, such as Pepperidge Farm brand, thawed according to package directions
2 pounds pork sausage meat 
1/4 cup plain white breadcrumbs
1 tablespoon fresh rosemary
1 tablespoon fresh thyme 
Salt 
Ground black pepper 
1 cup cranberry sauce
1 large egg mixed with 1 tablespoon water, for egg wash
1. Preheat oven to 425°F. Line 2 baking sheets with parchment paper.
2. Unfold puff pastry on a lightly floured surface; cut along fold lines of each sheet to create 6 strips.
3. In a large bowl, combine sausage meat, breadcrumbs, rosemary, thyme, salt and pepper. Spread a thin layer of cranberry sauce down center of each strip. With your hands, form sausage mixture into six 1 1/2-inch-thick rolls; place on top of cranberry sauce. Brush sides of each sheet with egg wash; roll to seal. 
4. Cut each roll into 6 pieces; place seam-side down on prepared pans. Brush tops with additional egg wash. With tip of a sharp knife, prick 2 to 3 slits in each roll to allow steam to escape. 
5. Bake for 15 to 18 minutes, or until rolls are puffed and golden. Serve immediately or at room temperature.
HOW TO CREATE A CHEESE BOARD
A cheese board is a terrific way to entertain. A general rule is to offer at least one or two artisanal cheeses from each of the major categories: a soft or semi-soft cheese; a semi-firm cheese; a blue-veined cheese; a goat's or sheep cheese; and a well-aged hard cheese. Provide at least 2 ounces of cheese per person. Cut cheeses for each portion while cold, but bring to room temperature before serving. Arrange generous wedges of cheese on a large plate, wooden board, or piece of marble and provide several knives: a wide blade for semi-firm cheeses, a curved spreader for soft-ripened cheeses, a thin blade for semi-soft cheeses, a heart-shaped blade for hard cheeses, a cheese wire for cutting blues so they don't crumble, and a forked cheese knife for picking up precut pieces. Offer a variety of breads, crackers, toasts, or oatcakes; spiced nuts; honey or aged balsamic vinegar; fresh fruit, chutneys, or fruit spreads.
HOW TO OPEN A BOTTLE OF BUBBLY
Remove the foil from around the "cage" that holds the cork in place. Use the tab provided or a knife on the corkscrew to make a clean cut. While firmly holding the neck of the bottle and placing your thumb on top of the cork, unscrew and loosen the cork. Remove it in a smooth, quick motion, returning your thumb to the cork. Tilt the bottle at a 45-degree angle away from your guests. Gently twist the bottom of the bottle while holding the cork, pressing back against the cork as necessary to keep it from popping out. Continue to counter the wine's pressure with your grip until the cork is nearly out. Tilt the cork slightly to one side to allow gas to escape slowly. Pour and enjoy!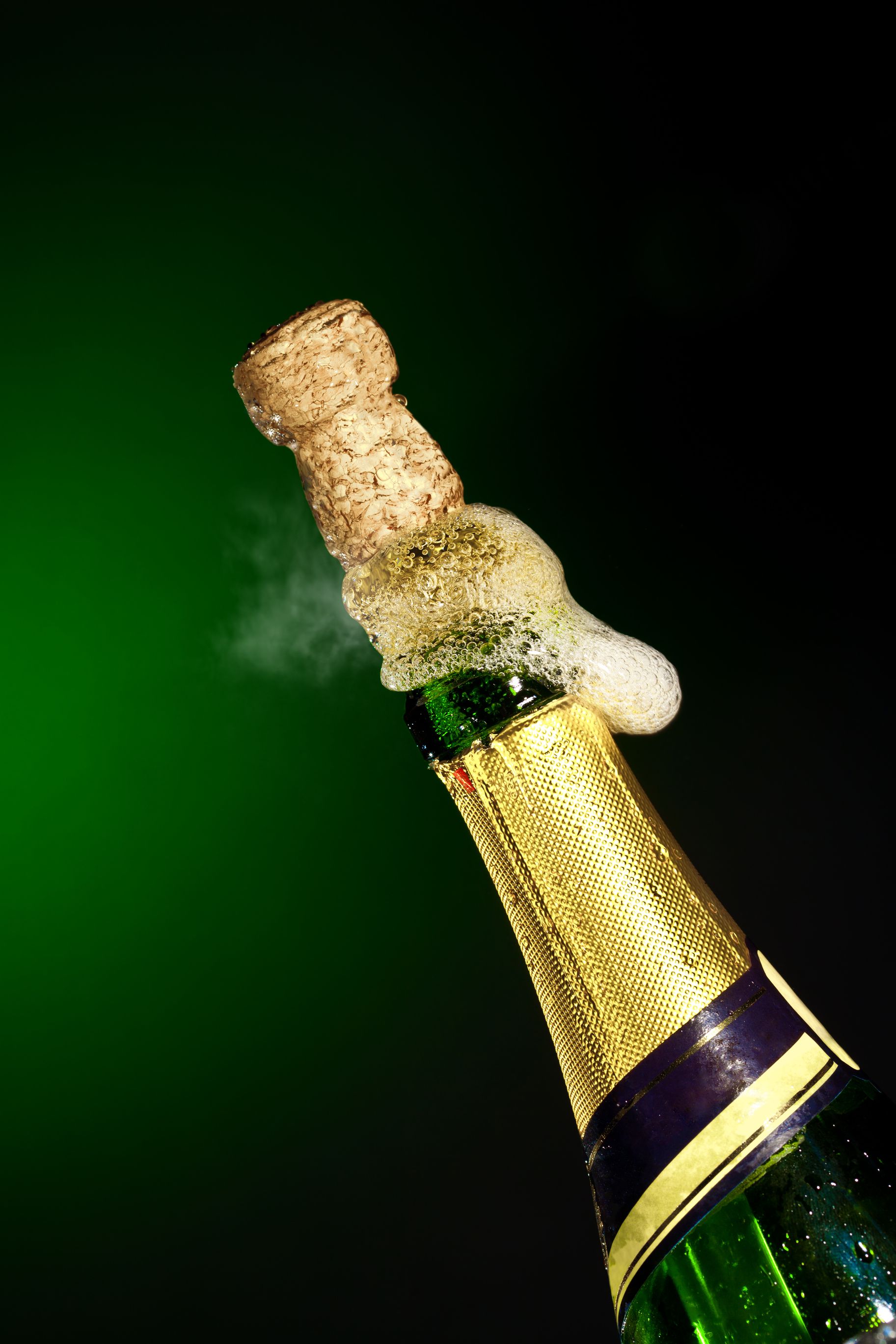 Margaret Johnson is the author of twelve cookbooks, including the recently released "Festive Flavors of Ireland." For further details on her work visit www.irishcook.com