Once upon a time in New York, there was a Yiddish-language paper for every political point of view – conservative, anarchist, communist or whatever.
The most famous was identified with the Social Democratic Party of America, led nationally by Eugene V. Debs and Victor L. Berger. Founded the year before the party, 1897, it took its name, Forward, from the paper of the German Social Democratic Party.
Its base and that of the Eastern European Jewish immigrant community was Manhattan's Lower East Side, which was strongly pro-labor and sent a socialist, Meyer London, to Congress in 1915, a few years after Berger was elected from Milwaukee.  But while the Jewish Daily Forward's political stance was key to its overall identity, it became a mass-circulation newspaper only because its longtime editor Abraham Cahan (from 1902 until 1946) aimed to create something that people would actually want to read. 
It opened a 10-story headquarters on East Broadway in 1912 and by the 1920s was selling 275,000 copies every day in the U.S.. It could make the claim to be one of the first truly national newspapers. It was famous for innovations like the advice column "A Bintel Brief" ("A Bundle of Letters"), and for publishing from 1945, after the death of his brother, Israel, a long-time contributor, the fiction of Isaac Bashevis Singer, winner of the 1978 winner of the Nobel Prize for Literature.
With immigration from Eastern Europe prevented from the mid-1920s, the Yiddish-language press went into a terminal decline. The Forward became a weekly in 1983 and was doggedly hanging on with a circulation of 7,000 in the last years of the century. Organized socialism was also in a free fall over the decades, and the publisher, the Forward Association, though still pro-labor, had shifted its support to the Democratic Party during the era of President Roosevelt and the New Deal.
In 1990, an editorially separate English-language weekly called the Forward was launched and was selling over 25,000 copies per issue within 10 years. The new paper initially reflected the conservatism of its founding editor, but it went back to the publisher's traditional left-of-center perspective after a few years. Whoever was in control, however, it was perceived as being independent of the official national organizations within the Jewish community. Now entirely online (as is the Yiddish-language paper, which has been boosted by the increased interest in the language at undergraduate level), it remains a very influential forum.
The Forward says introducing its opinion section: "Here, you'll find analysis and first-person perspectives from every corner of the Jewish world — and every point on the religious and political spectrums. We believe every American Jew should see themselves reflected in our pieces — and challenged by them."
The publication is an obvious place to find news reports, readers' letters and opinion pieces about issues of concern and interest to the community. This has certainly been the case with respect to Sally Rooney, the 31-year-old novelist from County Mayo, and her views on Israel; but the most eye-catching contribution was in the form of an open letter, a fan letter of sorts, but also a plea, from Todd Gitlin, a prominent progressive activist, writer and academic. An associate of the late Tom Hayden in the anti-war movement, Gitlin first became prominent as president of Students for a Democratic Society in 1963 and '64. His "The Sixties: Years of Hope, Days of Rage" (1987) is a highly regarded history of the era that is also in part a memoir. The Bronx native has written more than a dozen books on media and politics, and his novel, "The Opposition," is due out next spring.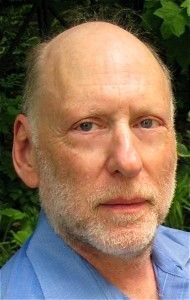 Todd Gitlin.
"Dear Ms. Rooney," Gitlin begins, "No contemporary writer has gotten under my skin as you have. I have devoured your three novels and several of your stories, moved and astonished by the desires, anxieties and ambivalences of your characters and by the interplay among them; and not only moved and astonished but delighted by the quicksilver movements in your dialogue; and not only that, but impressed by the way you engage the damages of class and economic prospect that work upon and within your characters, and exhibit the pathos and pathologies that many millions of young people today experience as their fate. I am much older than your characters but feel bonded to them.
"So it is with considerable dismay that I read your statement I declining, "for the moment," the Israeli publisher Modan's offer to publish a Hebrew-language translation of your latest novel, 'Beautiful World, Where Are You?'
"You write that in rejecting translation by 'an Israeli-based publication house,' you are complying with the campaign by the Boycott, Divestment and Sanctions movement to 'end international support for Israel's oppression of Palestinians and pressure Israel to comply with international law,' on the ground that 'Israel's system of racial domination and segregation against Palestinians meets the definition of apartheid under international law.'
"Like you, I am appalled by the Israeli occupation of the West Bank and the violent oppression of Palestinians who live there. I am, in fact, a co-author of a 2016 call 'for a targeted boycott of all goods and services from all Israeli settlements in the Occupied Territories, and any investments that promote the Occupation, until such time as a peace settlement is negotiated between the Israeli government and the Palestinian Authority,' and further calling 'upon the U.S. government to exclude settlements from trade benefits accorded to Israeli enterprises, and to strip all such Israeli entities in the West Bank from the tax exemptions that the Internal Revenue Service currently grants to American nonprofit tax-exempt organizations.' The illegal Israeli occupation of the West Bank is an offense to humanity.
"But it does not follow that unless a publishing house makes a political statement with which you or I agree that it should be denied a contract for translation," Gitlin writes, referring to Rooney's position that she could not sign a contract with a publisher "that does not publicly distance itself from apartheid and support the UN-stipulated rights of the Palestinian people."
"Were such a statement required of my own publishers in the United States and elsewhere, I daresay they would demur," Gitlin says. "They would properly say that they are making a work public for their readers; that they welcome readers of all nationalities and persuasions; and that they will swear no loyalty oath whether to a government or any other political entity.
"You brought up the South African precedent," he continues. "Over several decades, I was deeply involved in the global movement against South African apartheid. I am proud to have helped organize the first American demonstration against corporate ties with that foul regime, in a 1965 sit-in at the Chase Manhattan Bank headquarters in New York protesting their loans to the regime. In the 1980s, I was president of Harvard-Radcliffe Alumni-ae against Apartheid, which campaigned with considerable success to persuade the university to divest itself of holdings in companies involved in South Africa; and I was a leader of Faculty for Full Divestment at the University of California, Berkeley, which campaigned — with eventual success — to bring about such divestment from their own endowment.
"But I would never have supported a boycott of any South African publisher that might have brought out the work of the great anti-apartheid Afrikaans-speaking writers Breyten Breytenbach and André Brink. The fact that they wished to make work by Breytenbach and Brink available to Afrikaans-language readers would have sufficed to make me glad they had decided to do so. Publication of these writers would surely have constituted a blow against apartheid, as well as a boon for literature.
"And if — very much contrary to fact — a German publisher during the Nazi period had been willing to publish the work of anti-Nazis like Thomas Mann and Bertolt Brecht, or of Langston Hughes or Richard Wright in translation, would the cause of democracy and liberty have been damaged? Did Karl Marx object to the publication of his work by capitalist publishers wherever they were based?
"It is also worth noting that, however many groups have supported the BDS movement, there is not the slightest evidence that the movement has produced results that redound to the benefit of actual Palestinians. The freedom of literature is the enemy of the locked-up mind. Your own work is a splendid tribute to the spirit that strives to think its way out of prisons and gropes its way toward a more beautiful world.
"Respectfully, I urge you to reconsider your decision and to make it possible for readers of Hebrew to share the pleasures and challenges of your splendid achievement.

Sincerely,
Todd Gitlin"