Have wifi, will travel.
Or stay at home, as the case may be. John Kearns is flexible.
The knowledge economy and its workers have adapted well over the past 18 months. But, as has been reported in these pages time and time over the same period, it's proven difficult for the arts to adjust.
Kearns's novel "Worlds" was released in the spring of 2020, and only next week, Thursday, Oct. 14, will it get an in-person launch at the New York Irish Center, 10-40 Jackson Ave. Long Island City, one stop from Grand Central on the 7 train. 
This will be more than the usual wine reception with a few read extracts from the author. Rather the event will have Sophie Colgan as MC, with Annalisa Chamberlin, Brendan Walsh, and Kearns himself taking on the roles of key "Worlds" characters. Donie Carroll will provide the music.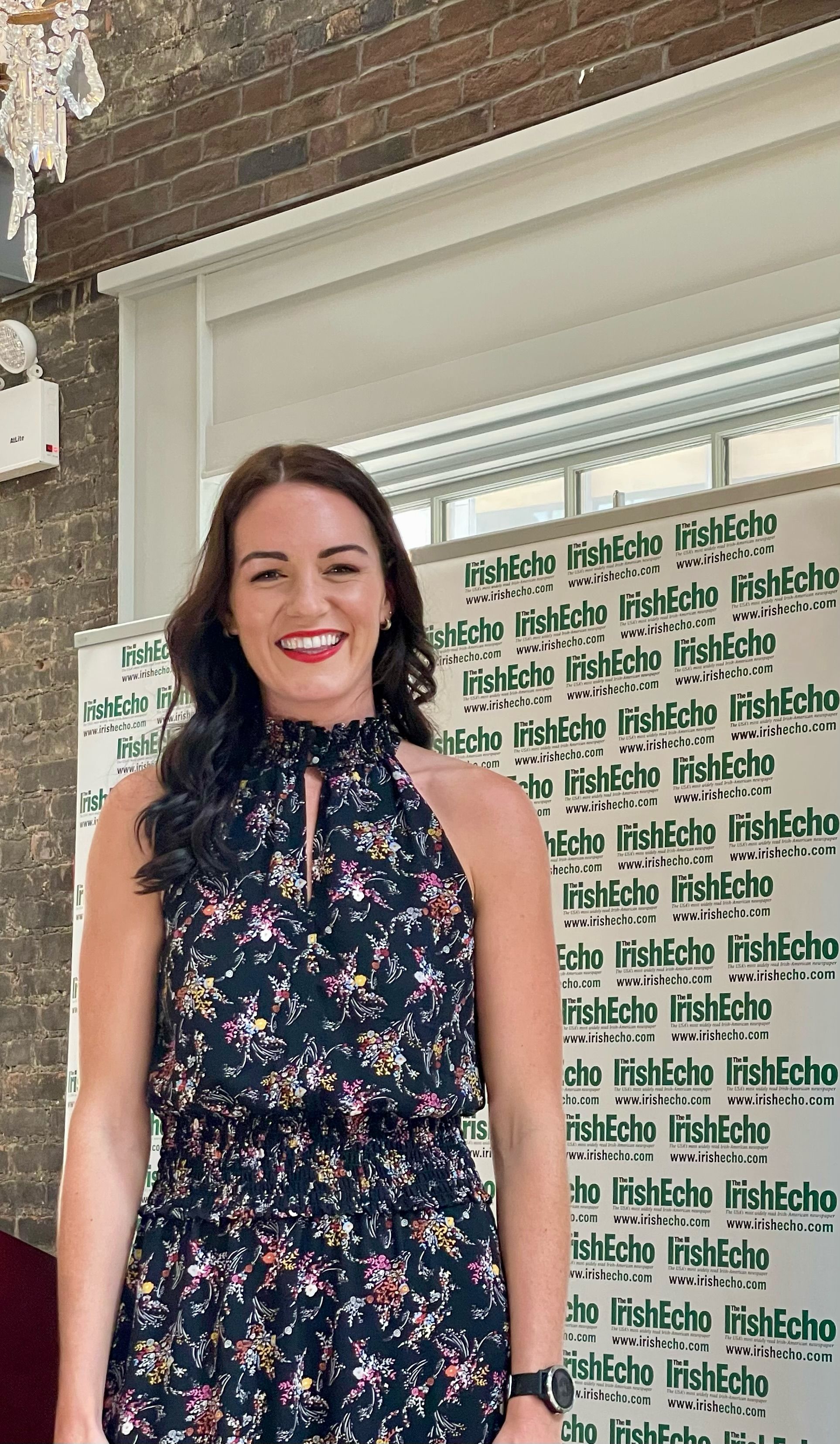 Sophie Colgan will be the MC.
But he also wants people to have plenty of time to socialize during the 7-9 p.m. event. "I'm trying to keep it relatively short," Kearns said of the program.
"Worlds" depicts four generations of the Logan family from Ireland in 1870 to New York City in 1998, and its author believes NYIC is the perfect venue, as it helps immigrants and it also hosts cultural events. The evening of "revelry and performance" should provide a good opportunity also for some of the Irish American Writers & Artists community to reconvene.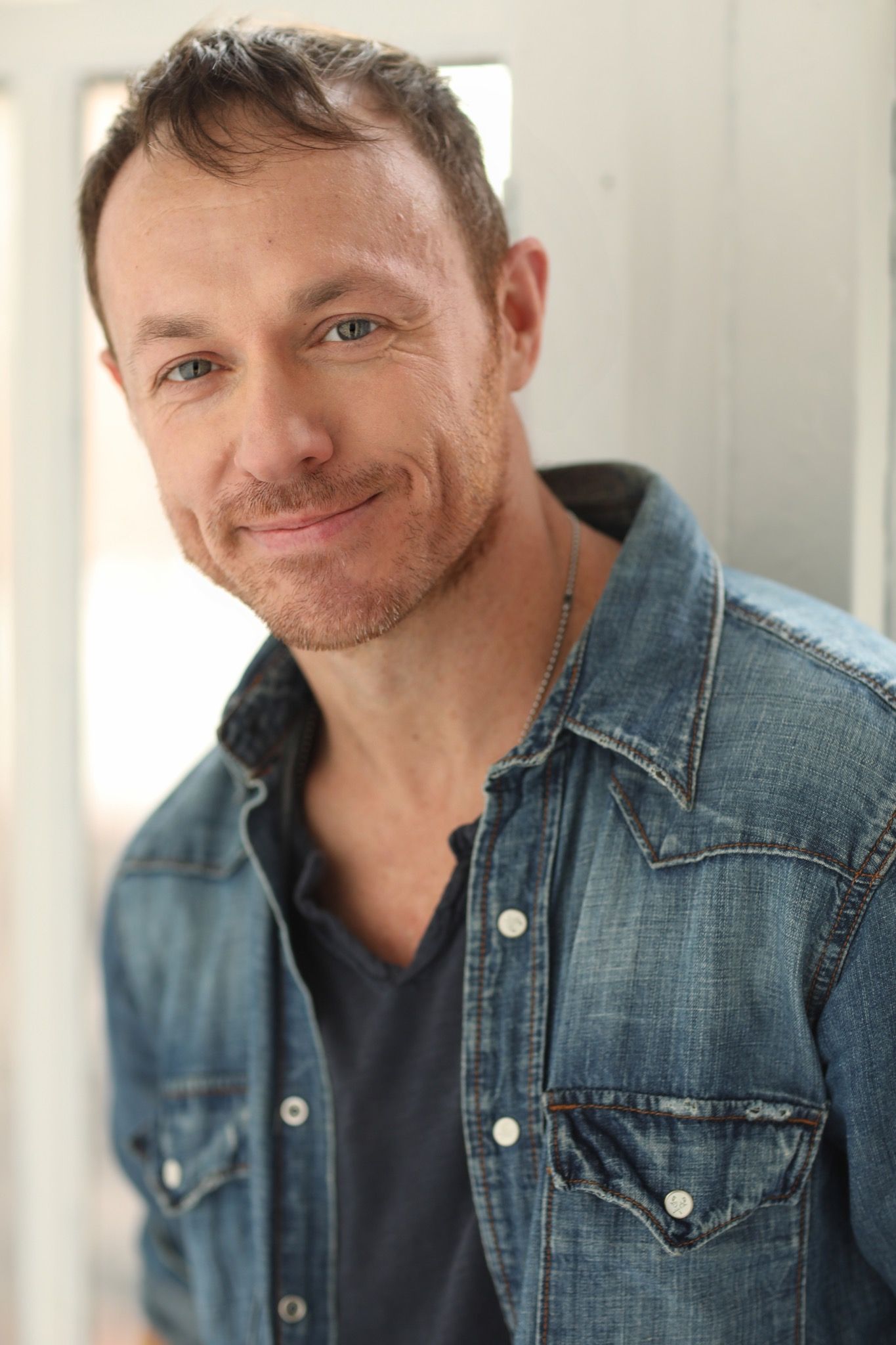 Brendan Walsh.
Philadelphia native Kearns held the roles of Salon producer and treasurer for seven and eight years, but stepped down from the board at Christmastime 2019. 
Meantime, he's gotten on with his professional life as a technical writer and has also traveled with his wife and son to the Jersey Shore, the Poconos, and, this past spring, down South. 
The return to the office will take place on Oct. 25, but on a voluntary basis. So it's possible he may not get back until early in 2022.
"In some ways I miss being in the office, being able to ask people simple questions and to bounce ideas off people," said Kearns, Masters Degree in Irish Literature from the Catholic University of America. "I would like go back at some point, but it's been fine."
It hasn't been all work from home or on the road. Kearns pushed the novel as best he could, and has been "very gratified" by reports from friends and strangers who've enjoyed it. He's noted how readers who usually respond best to a beach read have taken to his brand of literary fiction. "They love the stories of Mayo and New York," he said.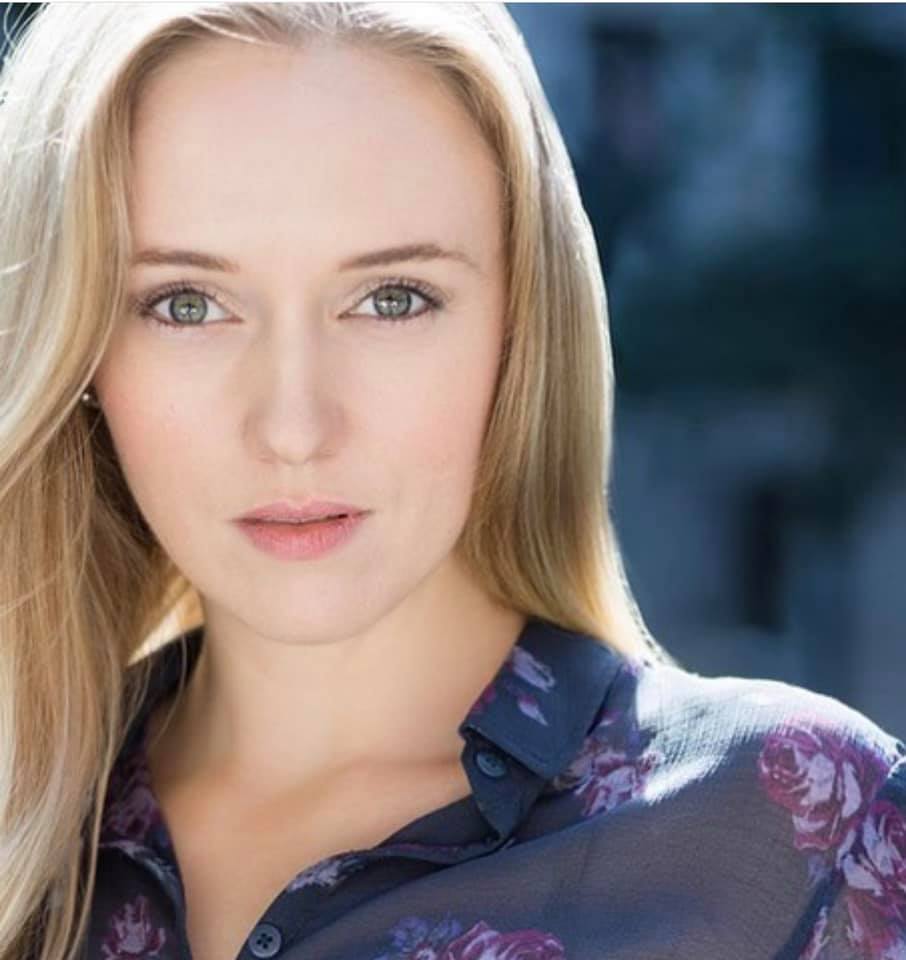 Annalisa Chamberlin.
"Worlds" tells the stories of Seamus Logan: a broken-hearted lover who flees his home in 1870 County Mayo, Ireland for Connemara and New York and who eventually makes his way to Philadelphia where he founds a new family and a construction dynasty; the Rev. Sarsfield Logan, S.J.: a Jesuit priest who teaches French at Xavier High School in Manhattan's Chelsea section; in 1910, Esther, a firebrand striker from the Triangle Shirtwaist Factory, raises Sarsfield's consciousness and tempts his heart; Janey Logan (nee Dougherty), a sensitive introvert who falls in love with her engaged boss, James Logan, at his family company. After Janey wins James over and marries him, she struggles to be happy as a housewife and mother in the 1970s Philadelphia suburbs; Paul Logan: a former South Bronx teacher and would-be poet/musician, Paul competes with the young Englishman, Charles, for the affections of Laura, a beautiful barmaid, on a wild late-night car trip from the World Trade Center to Times Square as the 1998 Good Friday Agreement is signed in Northern Ireland. 
"Ashes of Fiery Weather" and "Ghosts of the Missing" author Kathleen Donohoe said the novel is "Ambitious and beautifully written."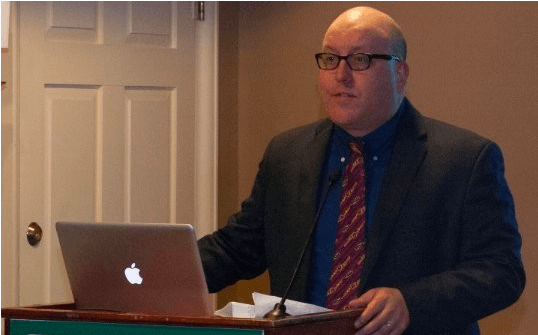 John Kearns.
Larry Kirwan wrote: "John Kearns has written a novel for the ages. It takes you from Mayo (God Help Us) to New Orleans (God damn us), from Philadelphia Freedom to the achievement of the Good Friday Agreement on a wild rambunctious ride to the sulphurous beats of African-Irish-America, with one of the most diverse cast of characters you might ever hope to run into this side of Kiltimagh. Buy it or steal it but definitely read 'Worlds'!" 
And poet Eamonn Wall, the author of "From Oven Lane to Sun Prairie: In Search of Irish America," said: "Using Joyce's episodic technique to great effect to shape this compelling novel, Kearns brings to life a vanished Irish American world. 'Worlds' is a must-read wonder."