The story has a humble beginning.
It was in 1951, in a small town in Ireland's Southeast, when a group of friends decided that instead of just listening to operatic records at their gramophone society, they would stage their own festival.
Their leader was Tom Walsh, a local medical doctor and amateur musician, who used all of his contacts in the UK and on the Continent to make it happen. His friends in Wexford included two other doctors, a postman and a hotelier. 
If it had one distinctive feature from the start that led to burgeoning interest from fans around the world, it was its commitment to staging little known operas.
Sixty-six years later, Wexford's famous annual event was named Best Opera Festival internationally. 
The next year, 2018, Karina Daly, who had written one book about Wexford Festival Opera and would follow up with another to coincide with its 70th anniversary, joined the board.
"I studied history at university and was always interested in cultural history in particular, while also having a background in music," she said. "Having completed a Masters in Modern History, I went on to study for a PhD in modern cultural history."
Daly was particularly well-placed, then, to tell the dramatic ups and downs of a cultural phenomenon — the disagreements over its more professional orientation in the 1960s  and '70s, its growing international reputation, the financial crises that threatened its future and the building in the 21st century in Wexford of the National Opera House with a grant of over €30 million from the Irish government. 
The historian said that the "resilience of the opera company and of the local town ensured that the festival did indeed survive and prosper [through the difficult times], while consistently focusing on excellence of productions all the while."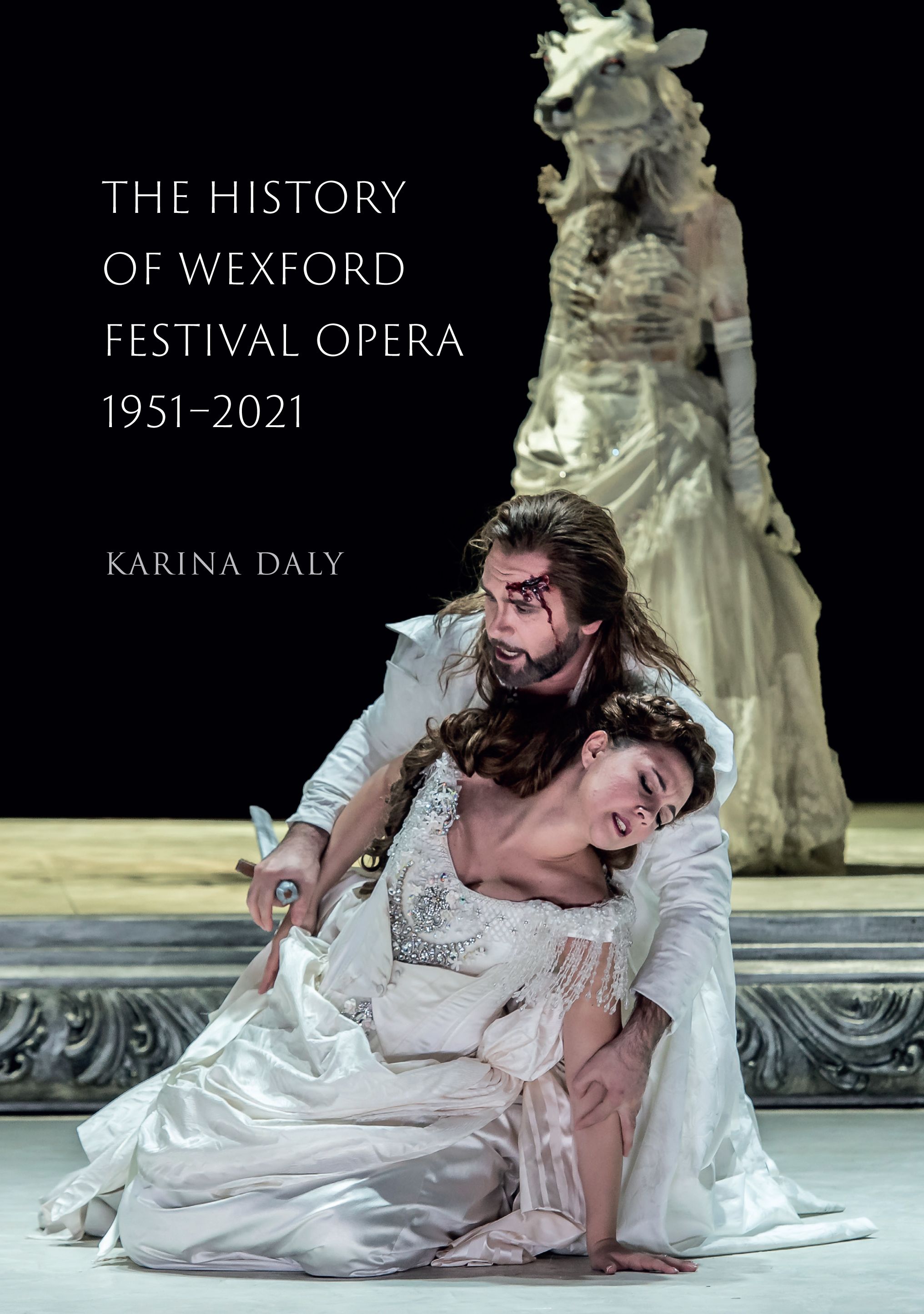 Daly continued, "Wexford Festival Opera maintains an impossibly high standard and remarkably goes from strength to strength, attracting leading singers, designers and producers from all over the world. It is a success story, against all the odds."
A famous son of County Wexford, from the nearby town of Enniscorthy, and a favorite author of the historian's, Colm Tóibín, has written: "'What is extraordinary about the Wexford Festival Opera is how much has changed, but how much the sacred core has been preserved. The Festival is longer; the opera house is new. But there is something wonderful and special about walking those streets in your best clothes on those Festival nights, when you know that you are going to see an opera you will probably never see again, an opera that deserves to be better known, or has strange and interesting flaws or contains hidden, forgotten treasures."

Karina Daly
Date of birth: May Day 1977
Place of birth: Wexford
Spouse: John Hegarty
Children: Abigail, 12, Eli, 10, Tara Faye, 7, Cassie, 3
Residence: Wexford
Published works: "Dr Tom's Opera, A History of Wexford Festival Opera 1951-2004" (2004); "The History of Wexford Festival Opera 1951-2021."
What is your writing routine? Are there ideal conditions?
  I have been researching this book for many years now. I'm not sure that I have a routine per se. When I am interested in a subject, I want to find out everything about it. A critical part for me is interviewing people who have been part of the story and have much to contribute. I love meeting with those that are passionate about Wexford Festival Opera and have dedicated their time to ensure it succeeds. 
What advice do you have for aspiring writers?
Gather all your research material together first and plot out the story. Interviewing the relevant people is very valuable when putting together a coherent story. Writing takes patience and the editing process is so important. Above all else, if you enjoy what you are writing about, it will never be a chore.
Name three books that are memorable in terms of your reading pleasure.
 "The Secret Life of Joan Denise Moriarty" by Sandra MacLiammóir. It is a fascinating account of the life of the founder of the Irish National Ballet. Coincidentally, Moriarty performed in the very first Opera Festival in Wexford in 1951. "Brooklyn" by Colm Tóibín. The book is set in Brooklyn and Ireland (Wexford) in the 1950s and beautifully illustrates the world on both sides of the water for a young Irish girl who has emigrated. "100 poems" by Seamus Heaney. This is a beautiful collection of Heaney's poems. 
What book are you currently reading?
"The Magician" by Colm Tóibín.
Is there a book you wish you had written?
Any book that has won a Booker prize!
If you could meet one author, living or dead, who would it be?
W.B. Yeats.  
What is your favorite spot in Ireland?
 I have two favorite spots – at opposite ends of Ireland. The first one is my home in Wexford town. From across the River Slaney, it overlooks the town's quay front. The second one is Malin Head in Donegal, which also boasts beautiful coastal scenery.
You're Irish if
 You can't take a compliment!