It seems that no matter what time of year you visit Dublin, the cranes are always in full bloom.  And now, there's an application on the table that might clear the way for another to be placed above The Cobblestone in Smithfield, one of the world's great homes for traditional music.
 On Oct. 1, Marron Estates Ltd (McCutcheon Halley, agent) submitted a planning application to the Dublin City Council (3617/21) to develop 77-80 King Street North, a protected structure and location of The Cobblestone.  The application asked for permission to demolish parts of the building and develop others.
 Under the proposal, about 70% of the pub's operating space, including the outdoor area, the back room venue, and the rooms upstairs (where music and Irish language classes are held), would be lost, with only the façade and front bar to remain. If allowed, this development would not only diminish the venue's size substantially, it would destroy the character it has cultivated over decades. 
 This news drew the ire of the traditional music world.  An online petition was set up (with just over 30,000 signatures as of this writing; see tinyurl.com/TheCobblestone) and over the weekend the very well attended "Dublin is Dying" march took place that concluded with an enormous session on the steps of the Dublin City Council offices to protest this planning overreach.
 If you've ever been to The Cobblestone, you're aware of its importance.  It's a great place for a tune, a great place for a pint, and the first place musicians speak of when asked where in Dublin to for traditional music.  Given the amount of development that's already happened in the area, it's fair to ask what another hotel would do to accommodate local residents or stimulate the City's cultural heritage.  
 Further, if homes of tradition like The Cobblestone continue to be steamrolled by innovation, what will bring tourists to these hotels, and where will they go for recreation?  This is a continuing story at this point, so stay tuned for how it turns out.
 And then, just days after learning about The Cobblestone's uncertain future, news came out of Dublin of the passing of legendary button accordion player Tony MacMahon.
 MacMahon's death is a major loss to traditional music.  Born in Ennis, MacMahon was a musician's musician.  From a musical family (who hosted lots of musical friends in their home), he was given his first instrument from his mentor, the great Joe Cooley.  He moved to Dublin in 1957, quickly built important connections with all the musicians in that city, and soon after grew into an indefatigable international promoter and defender of traditional music and its values, both at home and beyond.
 He is credited with several legendary recordings that are among those most highly regarded by today's musicians, including "Tony MacMahon" (1972) and "I cGnoc na Graí" (w/ Noel Hill, 1985).  His most recent album "Farewell to Music" (2017) was a most fitting swan song and demonstration of his unparalleled playing of traditional airs, a gift imparted to him by the great Seamus Ennis.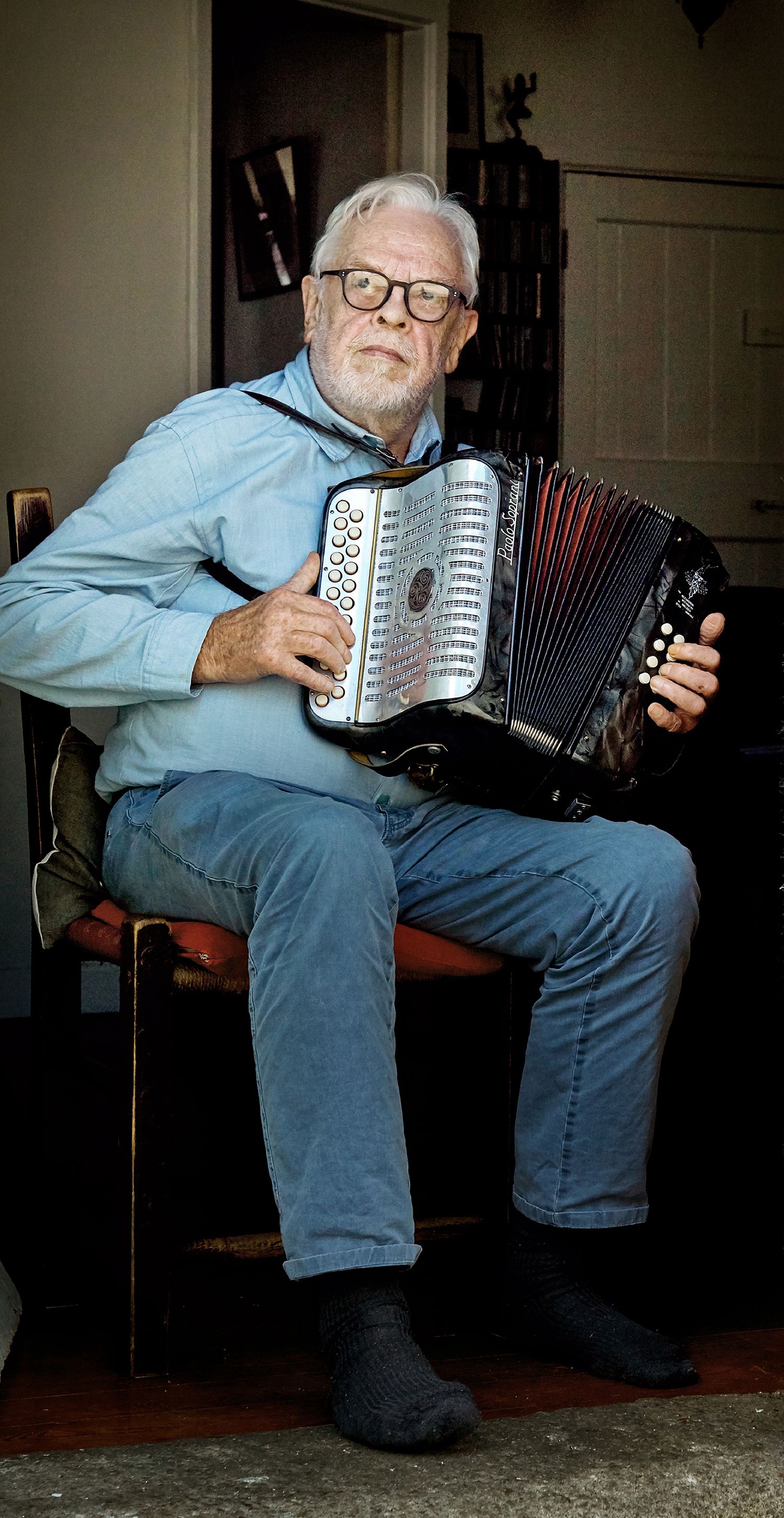 Tony MacMahon was known for his broadcasting and the promotion of the music of others.
Despite his own massive musical contributions (of which he was very modest), MacMahon may be best known for the pioneering work he put into broadcasting and promoting the music of others.  From 1969 to 1998, he worked for RTÉ on programs including "The Pure Drop" and "Come West Along the Road," through which he advocated for and presented an older style of traditional playing.  These shows helped the cause of traditional music immeasurably by bringing it to a national audience. 
 A fierce traditionalist who truly understood the inherent value in Irish music's beauty and poetry, MacMahon will be remembered as a musician unwilling to sacrifice this value for development's sake.  He will be missed
.
 Another who will be missed is Robin Morton, who also passed away last week.  From Portadown, Co. Armagh, Morton was a singer and bodhrán player, song collector, music producer, and festival director who made tremendous contributions to traditional music.
 Morton founded the seminal group Boys of the Lough with Tommy Gunn and Cathal McConnell, in 1967, and remained with them until he formed Temple Records in 1978. 
 In those early years, Morton also built a reputation as a producer. His first effort came in 1971 with the two volumes of "Folksongs Sung in Ulster" (the result of his own song collecting) for The Mercier Press.  Later, he produced albums by Cathal McConnell, Vincent Griffin, and other for Topic Records.  In 1978 he formed Temple Records to produce "The Harp Key" for Alison Kinnaird, who he would later marry.  Temple was a very successful label, releasing music by the Battlefield Band (a band he maintained a very special connection with), Pat Kilbride, Christine Primrose, Máire Ní Chathasaigh, and many others.
 Morton promoted the music in other ways as well.  For example, he helped found the Ulster Folk Music Society and from 1985-1988 he was the director of the Edinburgh Folk Festival.  His collective efforts were recognized by the Scottish Traditional Music Hall of Fame, who gave him the "Hamis Henderson Services to Traditional Music" award in 2008.
 An occasional and most welcome visitor to my old session, I found Morton to be a delightful and encouraging person.  It's fantastic when a person that accomplished is so down to earth – his passing is another major loss.  He, too, will be missed. [See him perform "The Newcastle Fishermen" here.]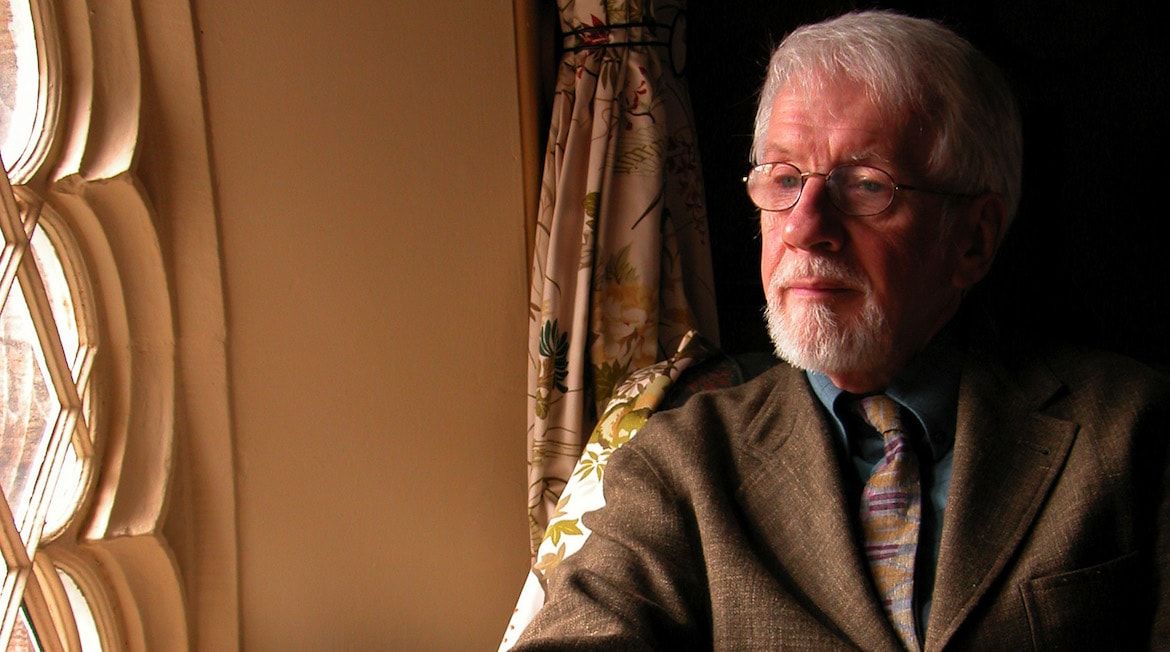 Robin Morton made tremendous contributions to traditional music. [Photo by Pete Heywood]
I'll close with a bit of more welcome news: the annual Mercy Centre Fundraising Concert in support of the Mercy Centre in Bangkok, Thailand, a 501c3 organization (www.mercycentre.org), will happen on Saturday, November 6!  Hosted by singer and all around good person Donie Carroll, the concert will take place at the New York Irish Center in Long Island City and will feature Mick Moloney, John Roberts, Athena Tergis, Brenda Castles, Liz Hanley, Guadalupe Peraza, the Niall O'Leary Irish School of Dancing, Mike Glick, Heather Martin Bixler, and Carroll himself. Tickets are $70 ($50, seniors) and reservations must be made through Carroll, who can be reached via email at ducksymusic@gmail.com.